What does a Barrister do?
A barrister is a type of lawyer or legal counsel. He argues cases in a court of law on behalf of his clients. He also provides advice to solicitors, who are attorneys who meet with individual clients. The main difference between the two is a barrister traditionally works primarily in court and on court-related matters, while a solicitor usually does not argue in court, but meets with clients personally and handles out-of-court legal needs instead.
The term barrister is typically used in countries that have British-based court systems. In the United Kingdom, for example, there are two types of attorneys: barristers and solicitors. Both are highly trained, but only one traditionally goes into court to plead cases. In the United States and countries with similar court systems, there is no distinction between attorneys. Any attorney may perform both jobs, arguing in court and meeting with and advising clients.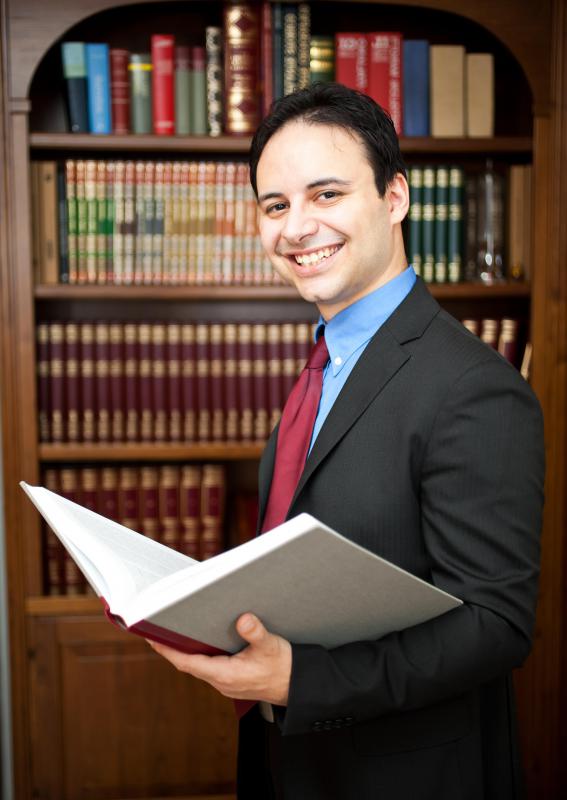 Barristers go before a judge and argue court cases in the hopes of winning judgments for their clients. A solicitor chooses a barrister on behalf of his clients and meets with him to discuss the case. The barrister usually studies laws related to the case. He also develops strategies for winning a case and researches verdicts handed down in similar cases in order to figure out how to win current cases.
Often, a barrister provides advice to solicitors who seek a better understanding of court law. While solicitors may have some knowledge of such laws and previous verdicts, a barrister's knowledge is typically more in-depth or specialized. In turn, however, a solicitor typically provides instructions on how to represent or speak for a particular client in court.
In some places, the distinctions between the two types of legal professionals and the tasks they can perform have become blurred. In some countries, solicitors can argue cases in court. Likewise, barristers can meet with the public to offer advice.
When clients do need a barrister's advise on legal matters, and in places that allow direct contact, a solicitor may still have a role to play in the interaction. In such a case, a client would typically ask his solicitor to seek a barrister's help and arrange a meeting. In-person meetings for this purpose may take place in either legal professional's office, with the client or clients present. In some cases, however, it may be just as practical and effective for the two professionals to meet without having the client attend the meeting.