What Causes Freckles on Eyes?
Freckles are collections of similar cells that form a different color to the area around them, and freckles on eyes have the same cause as those found on the skin. Also known as nevi, freckles on the eyes are generally harmless, and are not uncommon. Though this is rare, freckles on the eyes can also indicate the possible presence of cancerous growth.
Those cells in the body that produce pigment in the skin and hair also grow in the eye, called melanocytes. Usually, melanocytes are scattered across tissues, but sometimes a grouping of the cells can occur. This gives the location a darker appearance than the surrounding tissue. Most often, these colored spots are gray and flat, with a round shape, though they can also have yellow or brown colorations.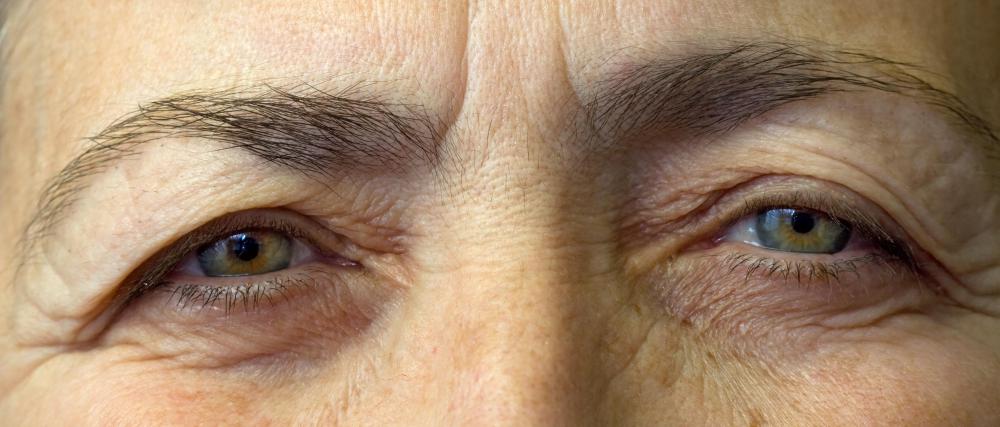 Often, these groupings of melanocytes, which medical professionals also term nevi, or naevus in the singular, are present in the colored part of the eye called the iris. Freckles on eyes can also be in the choroid tissue, which sits behind the retina. These aggregations of cells are typically harmless.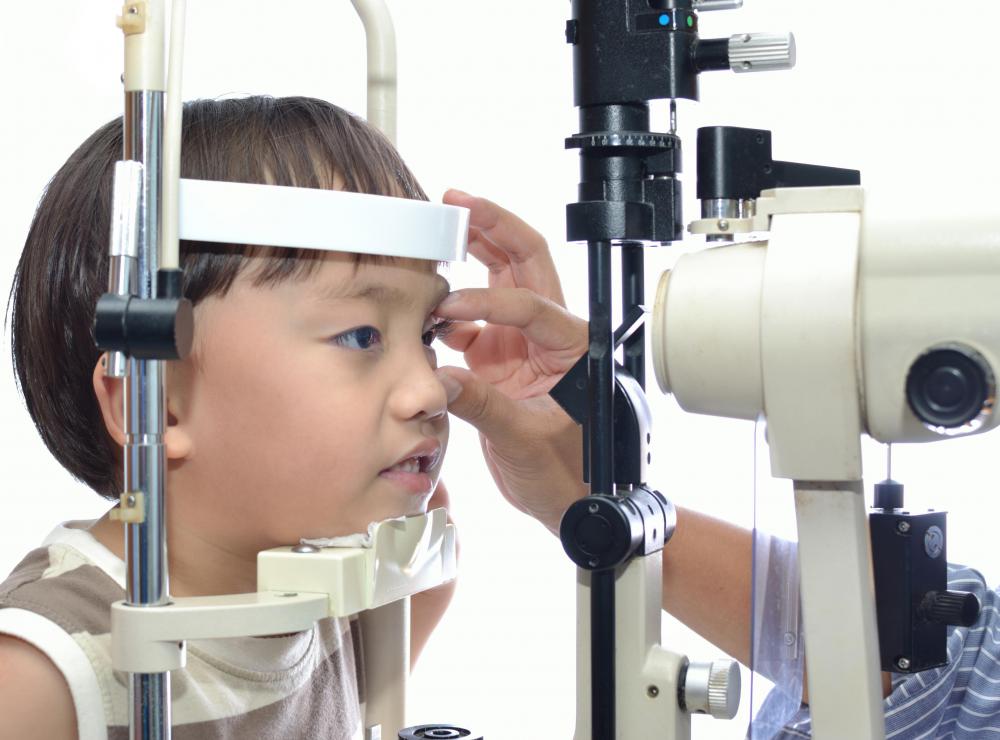 According to experts, people can be born with nevi or they can develop in the time from birth to middle age. People of European ancestry tend to develop nevi more often than people with other genetic ancestors. In fact, about six percent of Caucasian people have freckles in the choroidal tissue.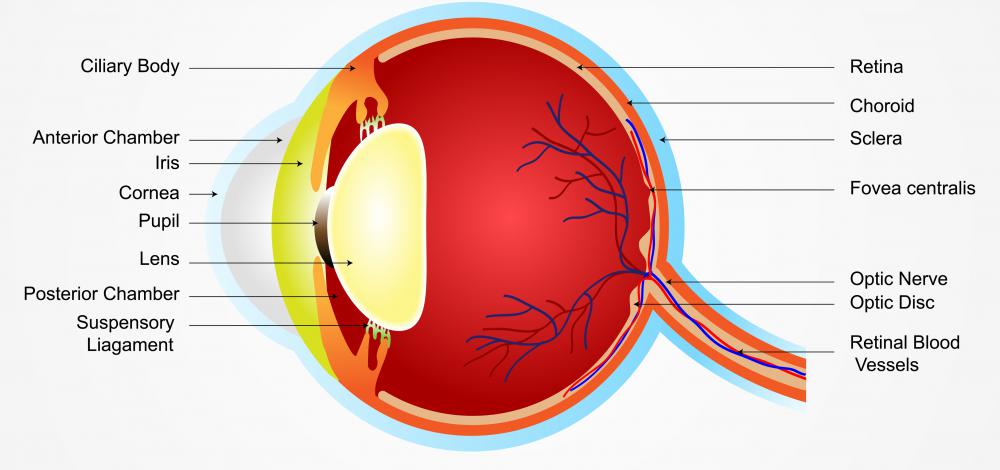 Even though most freckles on eyes are due to a benign collection of melanocytes, opthalmologists recognize that eye freckles, much like skin moles, are capable of changing into cancerous growths called melanomas. Sun damage is correlated with skin cancers, and so may play a similar role in eye nevi. Regular eye tests, which involve photographs of the eye, can help an ophthalmologist to identify freckles that change shape, or size in the eye. Other danger signs include color change, such as an orange tint to the freckle or a freckle that produces fluid.
Only a small minority of freckles on eyes, however, require a doctor's attention. The majority of eye nevi are harmless and do not cause any health problems. If the nevus is cancerous, however, then a surgeon may remove it in an operation, or the patient may have to undergo radiation treatment. People with fair skin and blue eyes are the group with the highest risk of melanoma cancer of the eye.