What Causes an Inflamed Throat?
An inflamed throat can be caused by a variety of issues. Frequently the condition is the result of an infection, either viral or bacterial. People with acid reflux may get sore throats from the acid splashing up from their stomachs. Smoking or exposure to environmental pollutants may also be to blame. Other factors include allergies, excessive breathing through the mouth, and vocal chord strains.
The most common cause of an inflamed throat is viral infection. Colds and the flu typically lead to sore throats, both from drainage of infected sinuses into the throat as well as an associated cough. The coxsackie virus can cause blisters in the throat which can be very painful. Mononucleosis infection may involve severe swelling in the throat and tonsils which can impair swallowing. There are also a number of other viruses that typically lead to throat inflammation, including mumps, measles, and whooping cough.
Bacterial infections may also lead to an inflamed throat. The most common bacteria that causes throat pain is streptococcus group A. The condition it causes, commonly known as strep throat, is usually characterized by a very painful, red, swollen throat accompanied by a fever and swollen glands.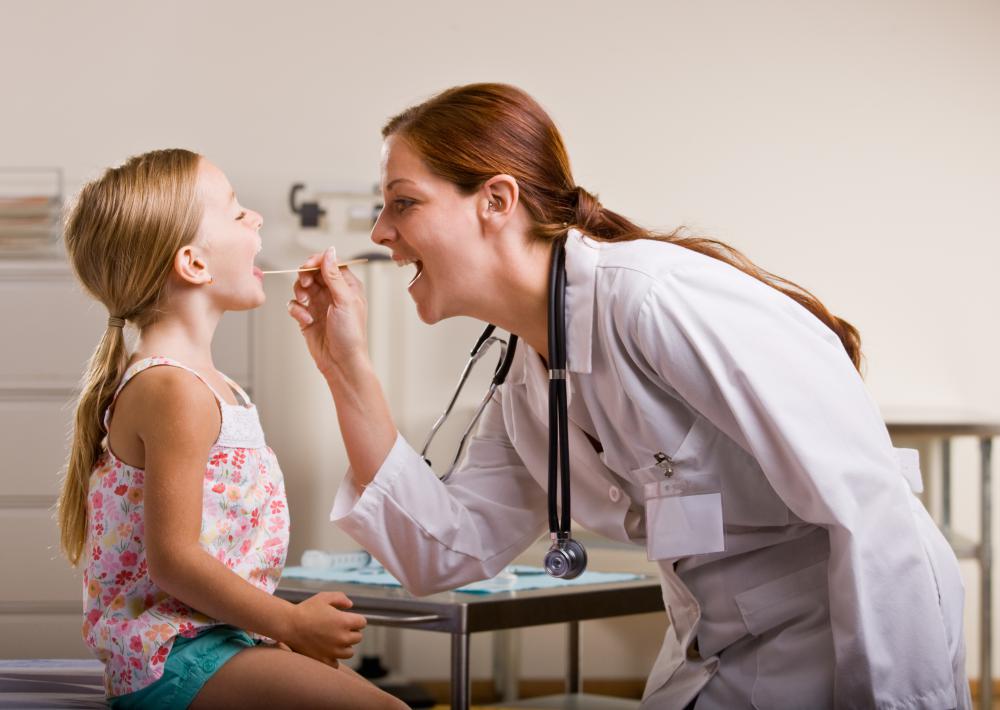 Sometimes inflammation in the throat is caused by an infection of the tonsils, the lumps of tissue behind the tongue. This condition, called tonsillitis, can be caused by a virus or bacteria. In addition to pain, the tonsils and surrounding area typically become very swollen and may have spots of pus present on them.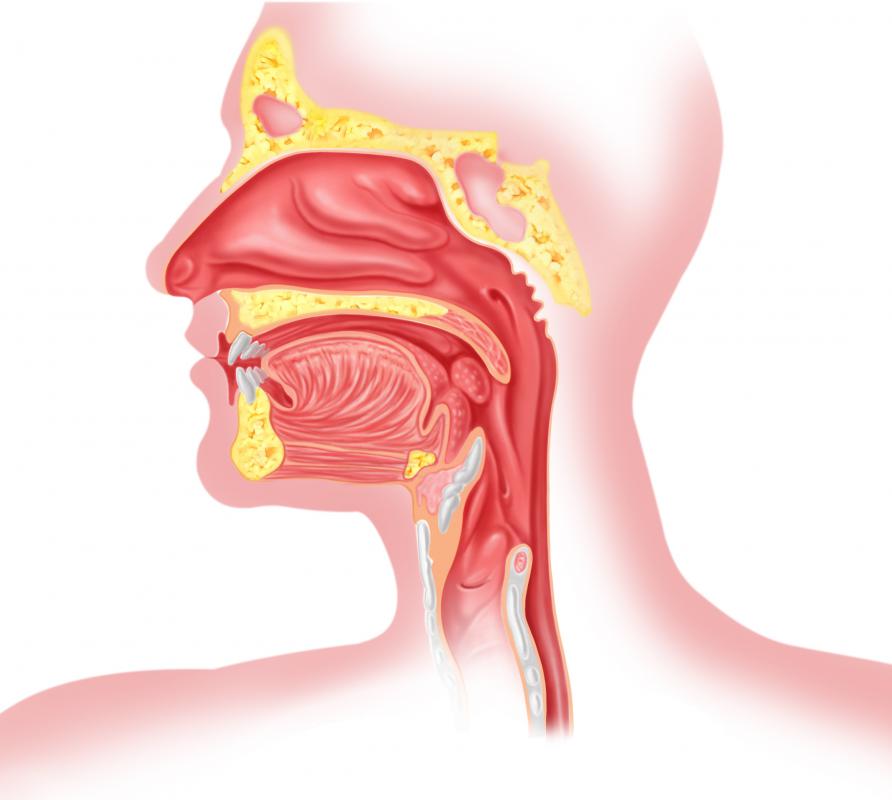 Another condition often accompanied by a sore throat is acid reflux. Acid reflux causes digestive acids to travel up the esophagus and into the throat. Exposure to the corrosive effects of the acid irritates the tissue there, causing it to become inflamed.
The inhalation of foreign particles can irritate the throat and lead to inflammation. Smoking cigarettes can make the throat very sore; inhalation of secondhand smoke may also inflame the airways. Pollution in the air such as smog may also aggravate the tissue of the throat.
There are several other factors which can also cause an inflamed throat. Overuse of the vocal chords, either from singing or shouting, may strain the throat, causing pain and sometimes laryngitis. Allergies, particularly those caused by environmental irritants like pollen or mold, can lead to irritation. People who breathe through their mouths, especially during dry winter months, may get sore throats.