What can I do About Allergic Itching?
Allergic reactions to foods, airborne pathogens, medications, or insect stings can result in a number of uncomfortable symptoms. One common problem is allergic itching, when the skin becomes red and irritated and hives begin to develop. There are many different remedies to ease allergic itching, depending on the location and severity of the problem. Doctors often suggest bathing in cool water, applying over-the-counter anti-itch creams, and taking oral antihistamines. Skin problems that do not subside with home treatments should be discussed with a physician, who can prescribe high-strength topical or oral medications and determine the best methods for preventing future allergy symptoms.
A common method of relieving allergic itching is taking a cool shower or bath. The water can soothe irritated skin and help to relieve badly afflicted areas. For extreme itching, temporarily applying ice packs can further reduce symptoms. Some people also feel relief after a hot shower, but hot water and an elevated body temperature will eventually make itching worse. Further, doctors often instruct people to avoid scratching as much as possible, as doing so can actually increase irritation and present the possibility of infection.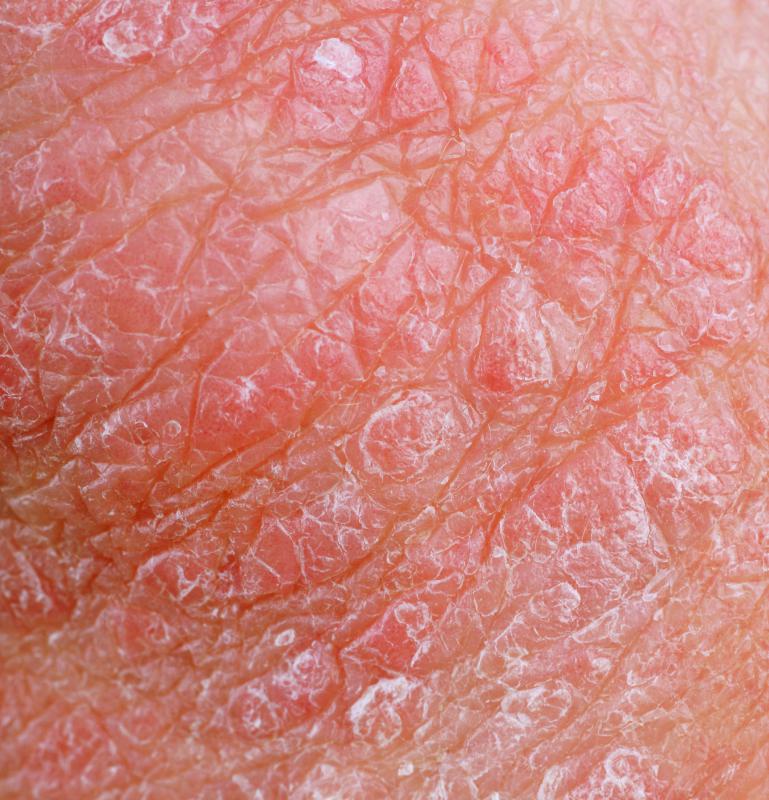 Topical lotions and creams can provide immediate relief from allergic itching symptoms. They can be found at most pharmacies and grocery stores. Like cool water, anti-itch creams work to numb the skin and provide moisture that eases irritation. Hydrocortisone cream is especially useful in soothing allergic itching, as it is specially designed to treat eczema symptoms that are common with many types of allergies. Other lotions that contain benzocaine or camphor can also be very effective short-term solutions.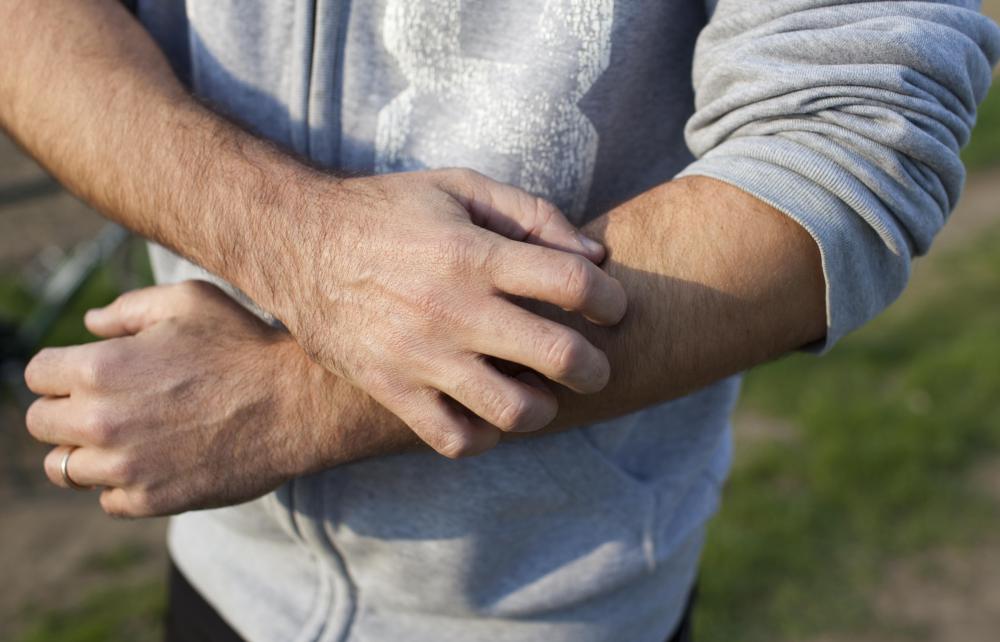 Antihistamine drugs target the cause of allergic reactions themselves, and can reduce a number of symptoms related to allergies. Over-the-counter antihistamines halt the body's production of histamine, the chemical that is released in response to an allergic pathogen in the body. Histamines are what cause irritation and itching symptoms in the first place, and targeting them tends to relieve symptoms for a longer period than numbing topical creams.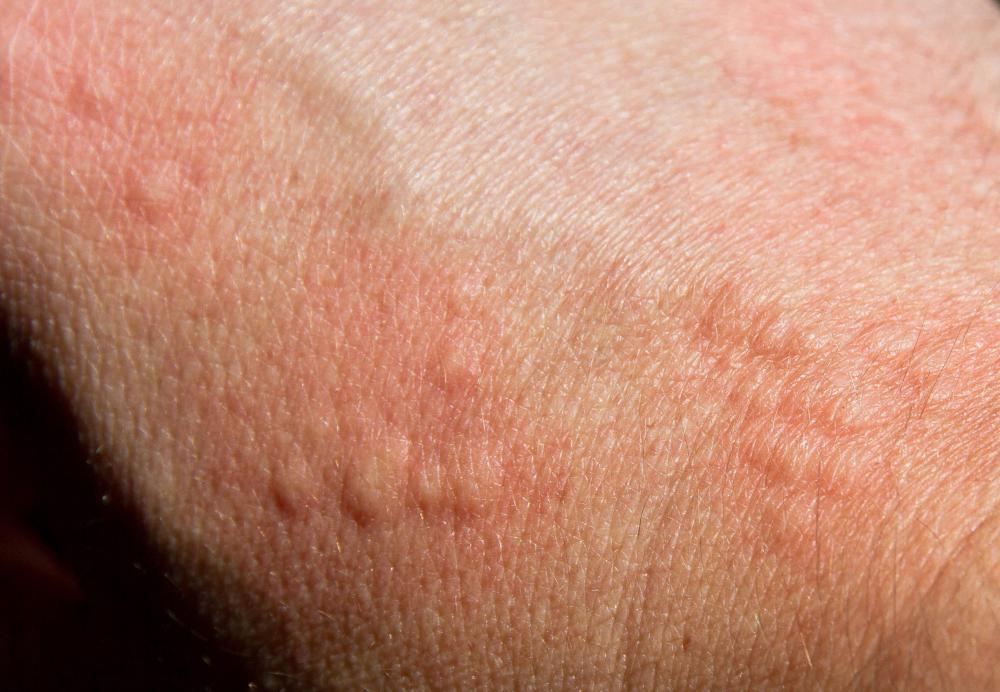 An individual who suffers from severe allergies that do not respond to over-the-counter treatments should consult a physician to determine the best methods of stopping allergic itching. A doctor can perform skin and blood tests to determine specific allergies and decide on the proper course of treatment. The patient may be prescribed stronger antihistamines or topical creams, or instructed to begin taking regular allergy shots to ward off future attacks. By trying to avoid allergic triggers, applying moisturizing lotion regularly to the skin, and following a doctor's orders, a patient will usually be successful in preventing potentially severe bouts of allergic itching.