What are the Symptoms of Poor Circulation in the Hands?
The most common symptoms of poor circulation in the hands are numbness; a tingling, prickly feeling; and frequent coldness. Some individuals with the condition may also have a blue or red tinge to the skin. Poor circulation can also cause minor to severe pain, fatigue, and cramping in the hands. Some common causes are peripheral artery disease, carpal tunnel syndrome, and Raynaud's disease.
Peripheral artery disease tends to mostly affect the legs, but it can have an effect on circulation in the hands. It is caused by atherosclerosis, which is the accumulation of fatty material in the walls of the arteries — a condition that can lead to near or total blockage of an artery. That blockage is peripheral artery disease, also known as PAD. Both of these conditions contribute to poor circulation by impeding or blocking the flow of blood to the extremities. Symptoms that affect the hands include numbness, tingling, cramping, and weakness.
Carpal tunnel syndrome is another common cause of poor circulation in the hands. The condition is caused by pressure on the tendons or the median nerve in the carpal tunnel, which is a passageway that runs through the wrist. Inflammation from carpal tunnel can impede the flow of blood to the hands. The symptoms of carpal tunnel syndrome include the gradual increase of burning, tingling, itching, and numbness in the palms of the hands.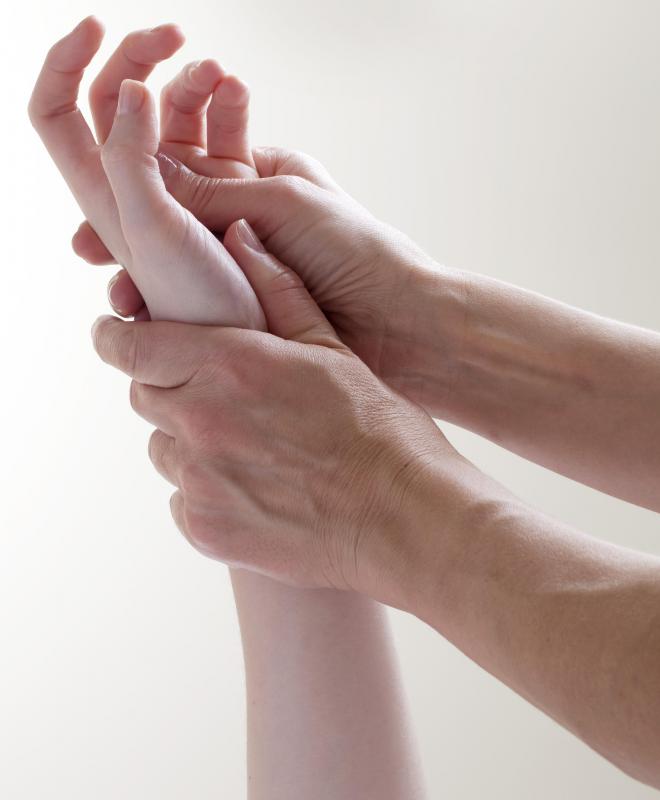 Raynaud's disease is a condition in which arteries temporarily narrow, causing discomfort and disability in affected areas of the body due to poor circulation. As the disease commonly affects the fingers, it can contribute to poor circulation in the hands. It manifests itself in attacks that can be brought on by stress and extreme cold. Symptoms can include change of color, tingling, pain, numbness, and sensitivity in the fingers.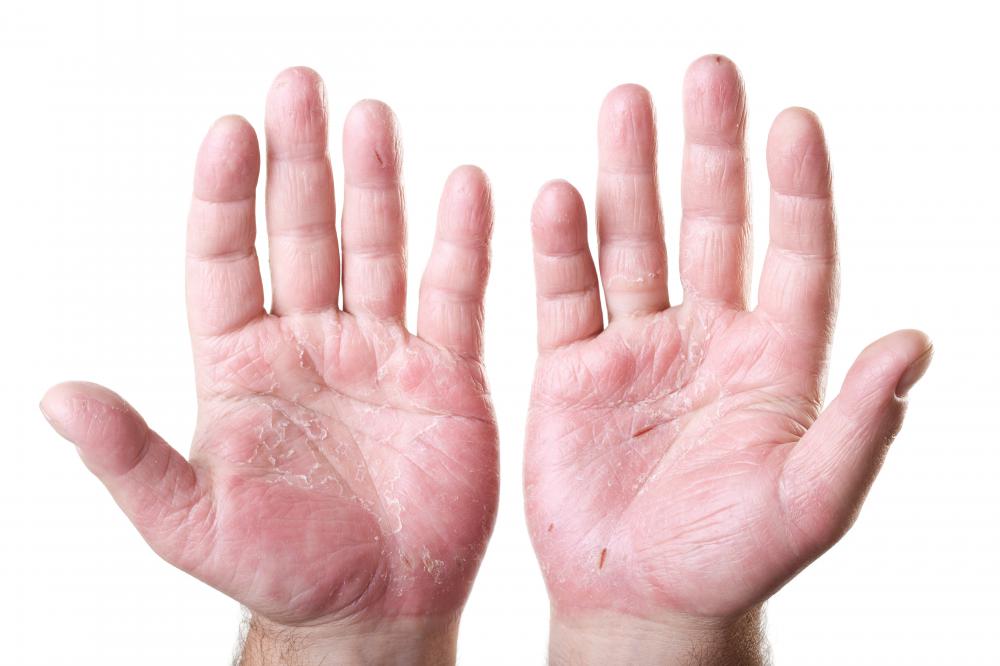 There are several other possible causes for poor hand circulation. Habits such as smoking and excessive alcohol consumption can affect oxygen flow to the extremities, resulting in cold hands with a blue tinge. Large amounts of caffeine can also impede the flow of blood. Heart, lung, and kidney disease can restrict circulation in the hands.
In addition to the specific treatments for the conditions most commonly associated with poor circulation in the hands, there are several other ways to treat the symptoms. Good posture and regular, gentle stretching can improve blood flow to the hands. Massage with diluted essential oils such as lavender, eucalyptus, and rosemary can also be beneficial. In some cases, chiropractic adjustments may also improve blood circulation.