What Are the Symptoms of Mixed Connective Tissue Disease?
Swollen hands and joint pain are the most frequently reported symptoms of mixed connective tissue disease and can sometimes be mistaken for other similar illnesses. Additional symptoms may include muscle weakness, fatigue, and difficulty swallowing. Skin changes, such as red patches, or the development of tumors may occur, sometimes accompanied by hair loss. Raynaud's phenomenon, a condition that can cause pain and discoloration involving the fingers and toes, is one of the more common symptoms of this disease. Any questions or concerns about mixed connective tissue disease on an individual basis should be discussed with a doctor or other medical professional.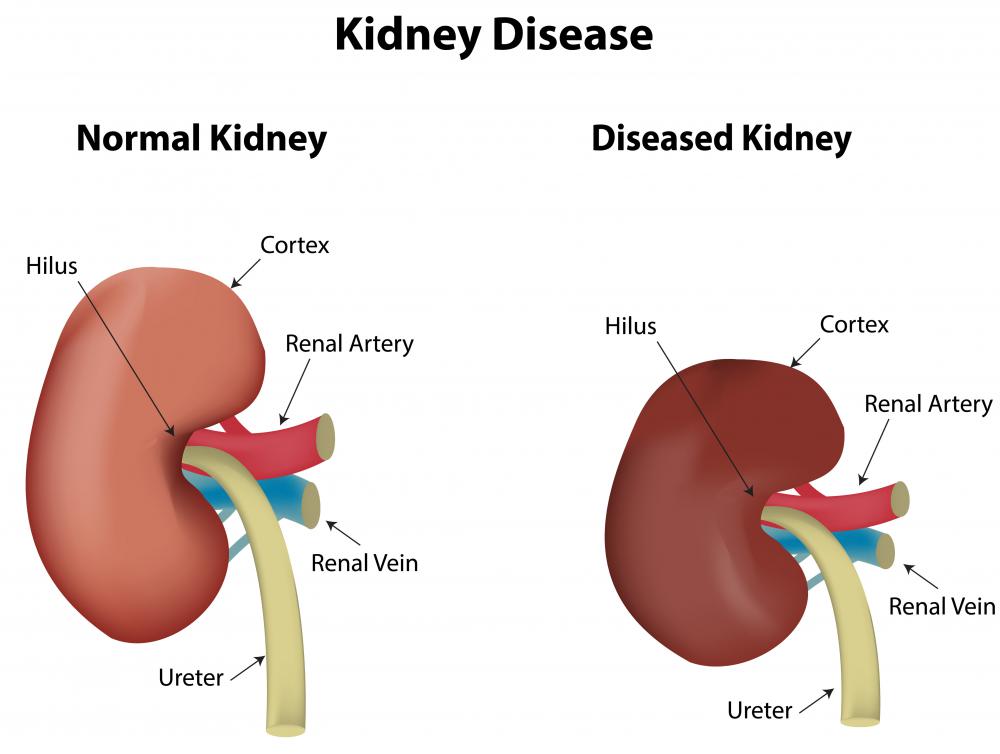 Swelling of the hands is the most common symptom of this type of rheumatic disease, which often causes the fingers to swell to the point of resembling sausages. Joint pain is also reported by most patients. The majority of those with mixed connective tissue disease also have some form of arthritis, causing the joints to become gradually deformed, leading to even more pain.
Difficulty swallowing or keeping food in the stomach are potential symptoms of mixed connective tissue disease. Skin changes frequently occur as well and can take several forms. Red patches may develop on the eyelids or on the knuckles. Small blood vessels known as capillaries on the face or hands may dilate and cause the formation of tumors. Hair loss may also occur on any area of the body.
Find out how you can save up to $257/month with these easy tools.
Raynaud's phenomenon is a medical condition that causes part of the body, most notably the hands and feet, to become numb, tingly, or painful when exposed to cold temperatures. There is also a specific sequence of skin discoloration that tends to occur when the skin is exposed to cold temperatures, even for short periods of time. In some cases, the nose, lips, or other areas of the body may also be affected.
Additional symptoms of mixed connective tissue disease may include numbness or a loss of physical sensation involving the face or head. Kidney disease may develop in some with this condition. Lung disorders occur in most people with this disease and can severely limit the ability to breathe. Most symptoms are similar or identical to a variety of other medical conditions, including lupus or rheumatoid arthritis. While this may sometimes delay an accurate diagnosis, any symptoms that could be related to mixed connective tissue disease should be discussed with a medical professional for further medical evaluation.