What Are the Symptoms of Abdominal Cancer?
Abdominal cancer refers to any type of cancer found in the abdominal cavity. There are several types of abdominal cancers, including cancer of the stomach, bowels, liver, pancreas, kidneys, and bladder. Some of the most common symptoms of abdominal cancer include abdominal pain, nausea, weight loss, and bloating. Other symptoms of abdominal cancer can also include urination and defecation problems, as well as jaundice.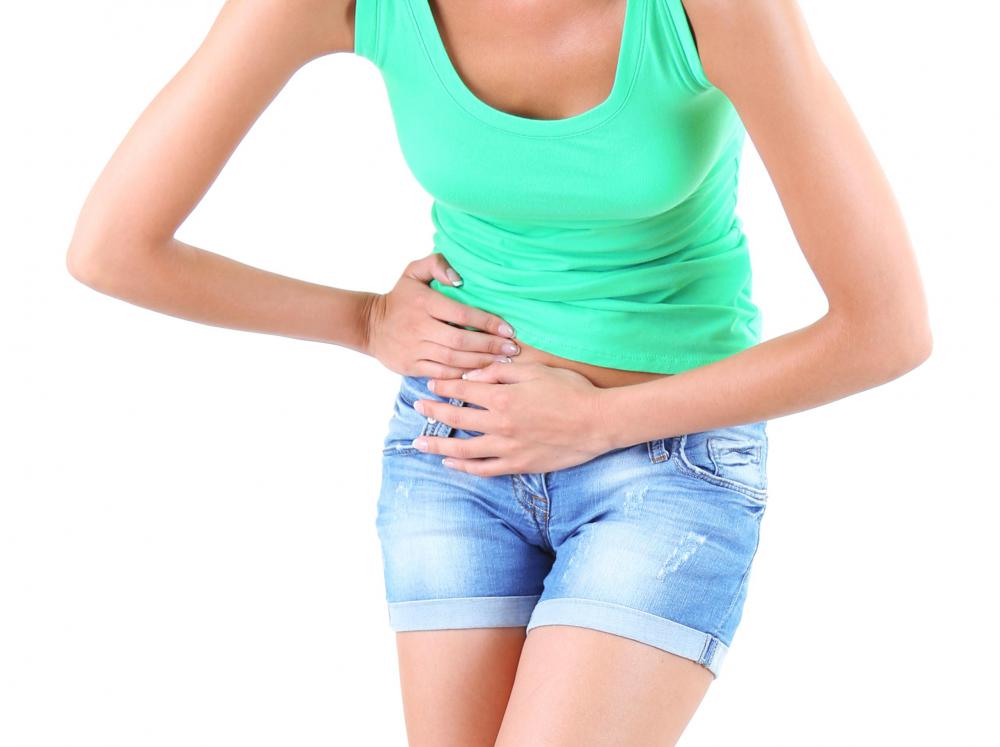 Abdominal pain or discomfort is one of the most common symptoms of abdominal cancer. This is usually present with several types of abdominal cancers, but the location of the pain often varies, depending on the type of cancer that is causing it. With kidney or adrenal cancer, the pain is typically in the side of the abdomen near the back. Lower abdominal pain, on the other hand, is a common symptom of colorectal cancer, or bowel cancer.
Nausea is another of the common symptoms of abdominal cancer. Stomach cancer is often accompanied by nausea and vomiting. These are also common symptoms of cancer of the bowels and pancreas.
Different types of abdominal cancers may also cause loss of appetite. Combined with other symptoms of abdominal cancer, like nausea and vomiting, this can often lead to unintentional weight loss. Patients with stomach, bowel, pancreatic, and liver cancer may suffer from unhealthy weight loss.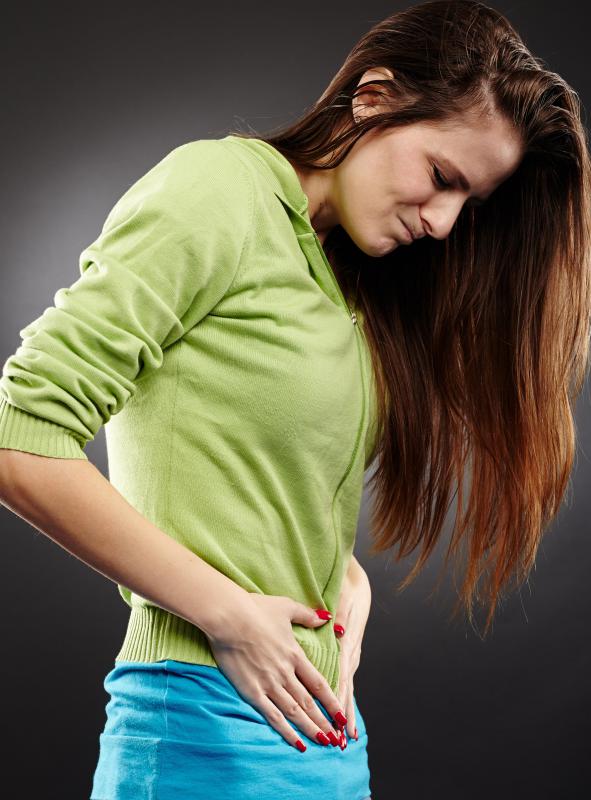 Bloating is another of the possible symptoms of abdominal cancer. This usually involves abdominal swelling and discomfort, and it's quite common in stomach and bowel cancer. It is also a very common symptom of ovarian cancer.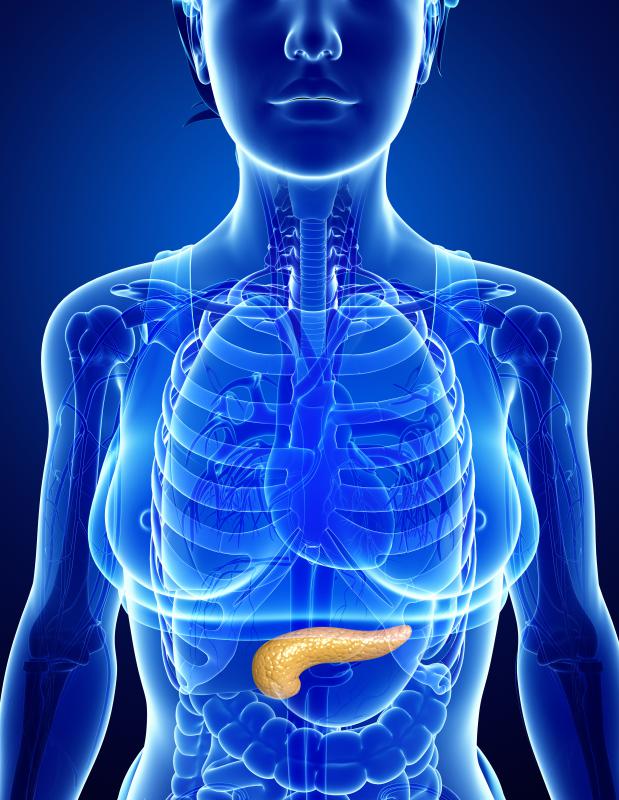 Some abdominal cancers may also result in problems with urination. This is especially true with bladder cancer. Pain or burning during urination is a common symptom of bladder cancer. A patient may also find that he needs to urinate more frequently as well. Some patients may also notice a change in the color of their urine. Red or brown urine often indicates blood in the urine, which is also a possible symptoms of kidney cancer.
Along with urination problems, an abdominal cancer patient may experience defecation problems. With stomach cancer, for instance, a patient may alternate between constipation and diarrhea. If cancer is affecting the bowels, there may also be blood in a patient's feces. In this case, feces may either be black or have bright red spots in it.
Jaundice is another symptom often associated with certain types of abdominal cancer. A patient experiencing this symptom will often have a yellow tinge to his skin, and the whites of his eyes may be yellow as well. This is caused by too much bilirubin, which is produced when red blood cells are broken down. Jaundice is commonly a symptom of liver, adrenal, and pancreatic cancer.