What Are the Symptoms of a Fallopian Tube Cyst?
Symptoms of a fallopian tube cyst might include pain in the abdominal region, irregular menstrual cycle, unusual bleeding, or trouble conceiving a child. Most fallopian tube cysts are linked to a condition called endometriosis, which might cause minor or severe pain in the pelvic area or lower back. The pain might appear during sex or when emptying the bowel or bladder. A paraovarian cyst in the fallopian tube usually causes no symptoms unless it bursts.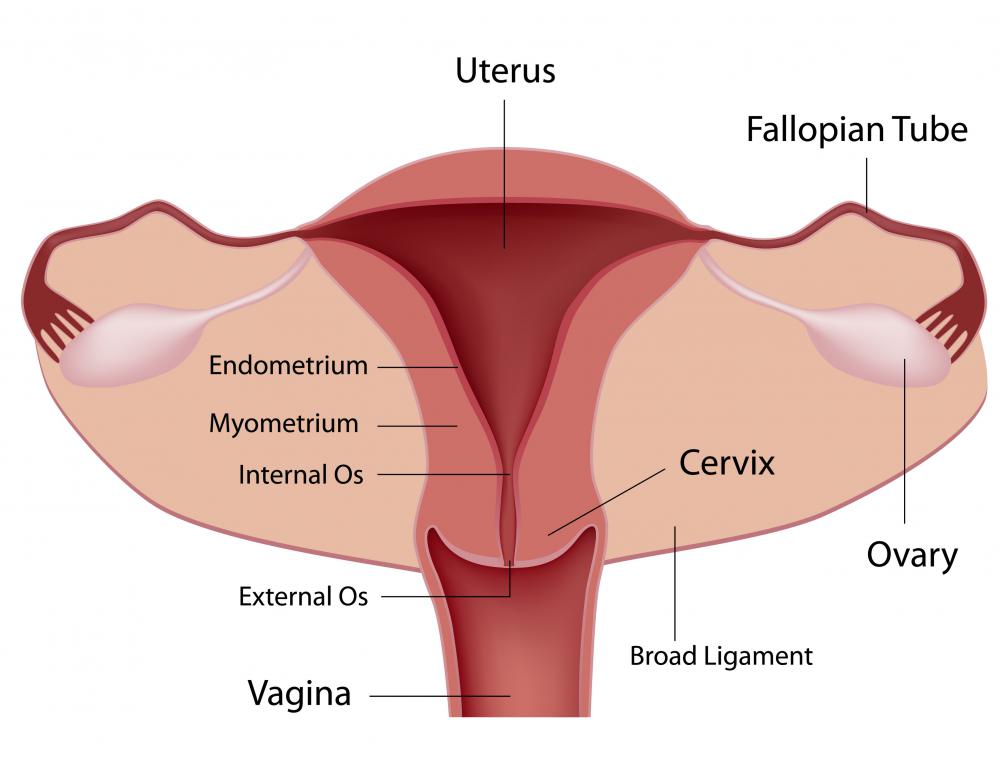 Endometriosis occurs when the lining of the uterus, called the endometrium, grows outside the uterus and attaches to other female reproductive organs. A cyst caused by this condition represents a sac filled with blood growing outside the tubes that carry an egg from the ovary to the uterus for fertilization. This type of cyst might also grow outside the uterus or ovary.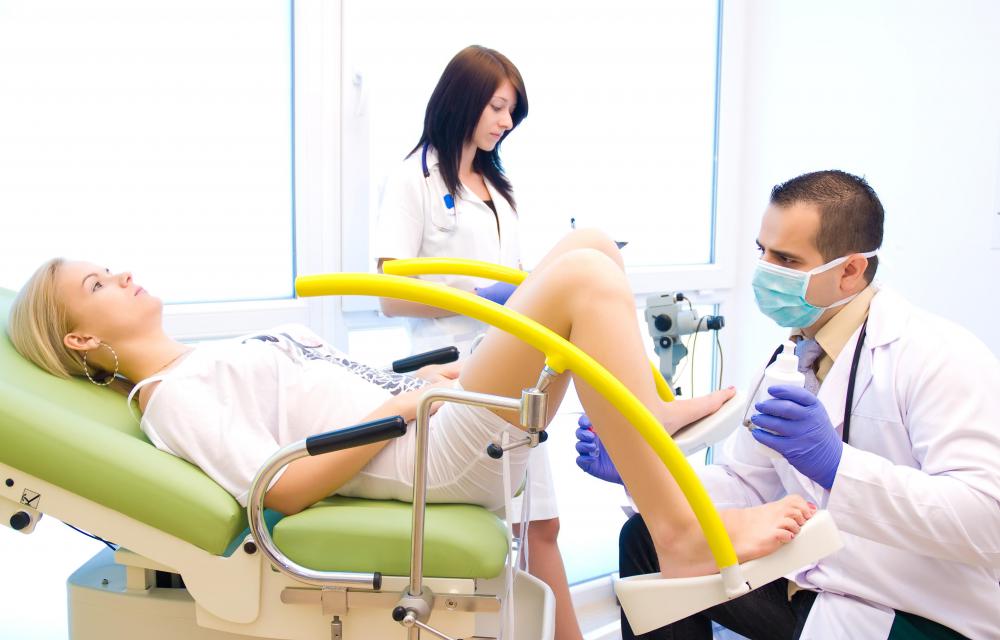 The uterine lining goes through normal stages of thickening and thinning each month. It thickens as a woman ovulates to prepare the womb for conception. If an egg is not fertilized by male sperm, the endometrium thins to shed the lining through menstrual bleeding. When this lining grows outside the uterus and forms a cyst, the fallopian tube cannot handle this process, and blood cannot leave the body.
Blood in this type of cyst typically resembles thin chocolate or motor oil, as old blood darkens. Gynecologists usually find this type of cyst during a routine pelvic examination when they apply pressure to the abdomen. It can also be detected by ultrasound devices.
Another kind of fallopian tube cyst is defined as a paraovarian cyst, but actually has nothing to do with the ovary. An undeveloped egg might cause this type of cyst, which usually remains small and might disappear on its own. A paraovarian cyst appears more commonly in women between 30 and 40 years old.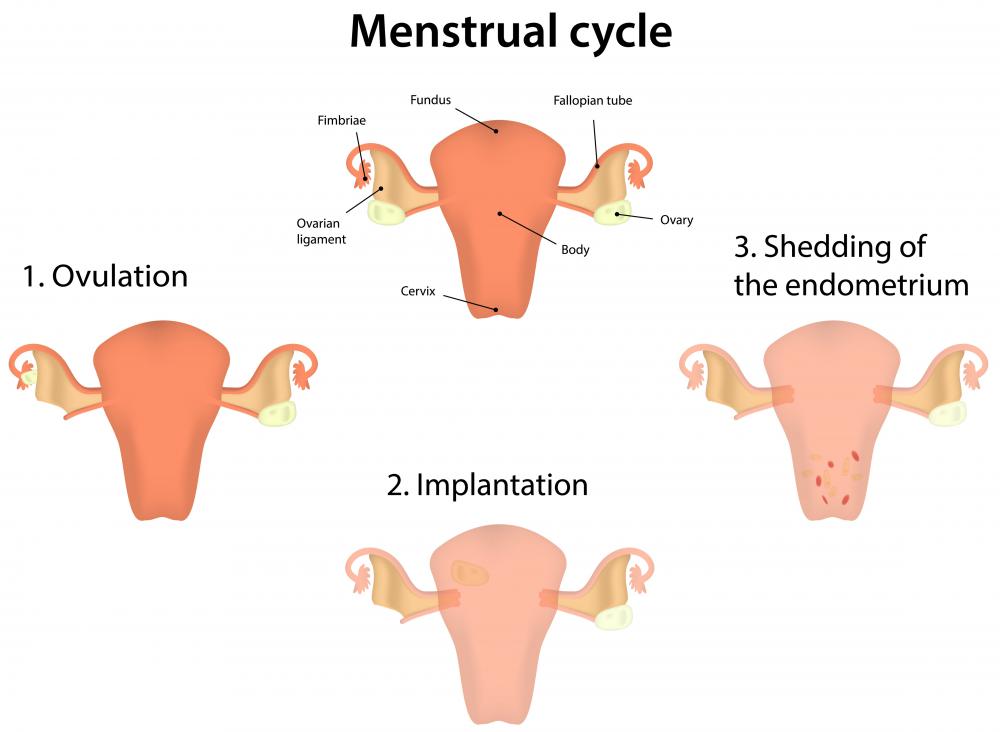 These fluid-filled cysts are usually benign, with thin walls. They usually cause no symptoms unless they rupture or abscess. If these cysts grow, they can cause pain during intercourse or bowel movements, irregular menstrual cycles, and might lead to infertility. Problematic cysts are usually removed via laparoscopic surgery.
Other disorders of the fallopian tubes can block or damage them, leaving fibroids or scar tissue. Pelvic inflammatory disease represents an infection of the pelvic organs that can block fallopian tubes. This disorder might be caused by sexually transmitted diseases, abortion, miscarriage, or using an intrauterine device to prevent pregnancy.