What are the Signs of ADHD in Toddlers?
ADHD, also known as attention deficit hyperactivity disorder, is a common childhood disorder. Children with ADHD often have difficulty controlling behavioral impulses due to excessive amounts of energy and may have great difficulty focusing on tasks. While this is not always an easy disorder to diagnose at any age, it may be particularly tricky when toddlers are affected. Common symptoms that may indicate ADHD in toddlers include excessive crying or fussiness, sleeping problems, and feeding difficulties. Any questions or concerns should be addressed with the child's pediatrician.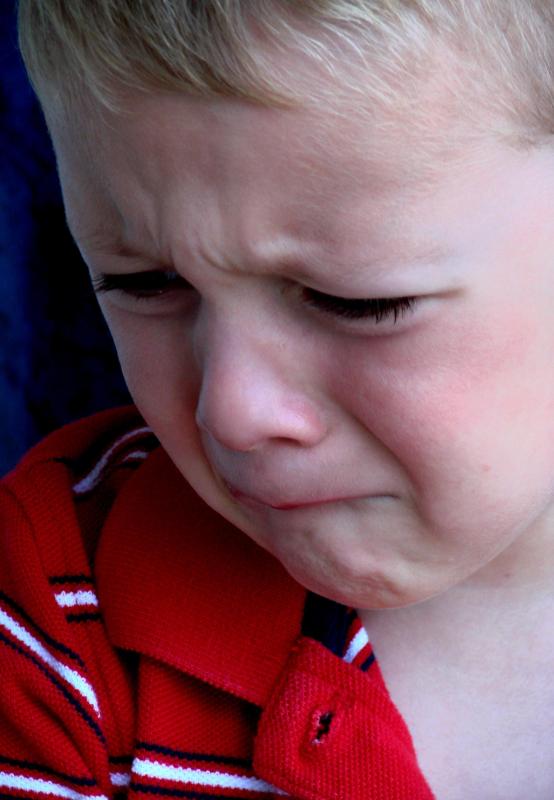 When ADHD in toddlers is first suspected, especially before a proper diagnosis has been obtained, parents may often feel inadequate or as if they are doing something wrong. It is important to discuss these issues and feelings with the child's doctor. Local support groups may be available to help the parents cope with the challenges of having a toddler with this disorder.
Some studies have shown that toddlers who learn to walk later than what is considered average or who have trouble maintaining balance may be predisposed to developing ADHD. These early struggles are believed to be caused by an inability for the eyes to work well together. Such brain imbalances are thought to be a contributing cause of ADHD in toddlers.
An inability to sit still or follow even the simplest of instructions may be early warning signs of ADHD in toddlers. These children may become angry easily and have great difficulty controlling impulses. Children with ADHD may hit themselves or others in fits of rage due to this inability to control such impulses.
ADHD in toddlers often involves episodes of unexplained crying. The child may be difficult or even impossible to soothe. Very often, the child will experience sleeping problems from a very young age. The toddler may have difficulty getting to sleep, and once asleep may awake several times throughout the night. These are perhaps the most challenging signs of ADHD in toddlers for parents to handle.
Toddlers with ADHD often have feeding difficulties. This may involve the child refusing to eat at all at times, or the child may become a very picky eater. Some children may seem to have an emotional meltdown when touching certain objects or when wearing certain types of clothing. These sensory disorders appear to be relatively common signs of ADHD in toddlers. Medications are not recommended to treat ADHD symptoms in toddlers, so the parents who seek help are likely to be referred to a therapist who may have some helpful tips that can assist the family during this time in the child's life.