What Are the Signs of a Hairline Wrist Fracture?
The signs of a hairline wrist fracture include bruising, pain, and swelling. Also known as stress fractures, they can affect the bones in the wrist or distal forearm. Causes of a hairline fracture in the wrist include repetitive trauma without rest, falls, contact in sports, and car accidents. In addition, people with osteoporosis and women with absent or abnormal periods are prone to wrist fractures.
Sudden or acute pain when the injury occurs is characteristic of a hairline wrist fracture, as is sharp pain that progresses to an achy or dull pain. In addition, the pain usually worsens when attempting to hold objects or when moving the hand or the wrist. Severe bruising may also develop and is caused by blood vessel damage. When blood leaks into soft tissue, bruising occurs and sometimes worsens over the course of a few days. The blood typically gets reabsorbed back into the body, causing it to disappear as days go by.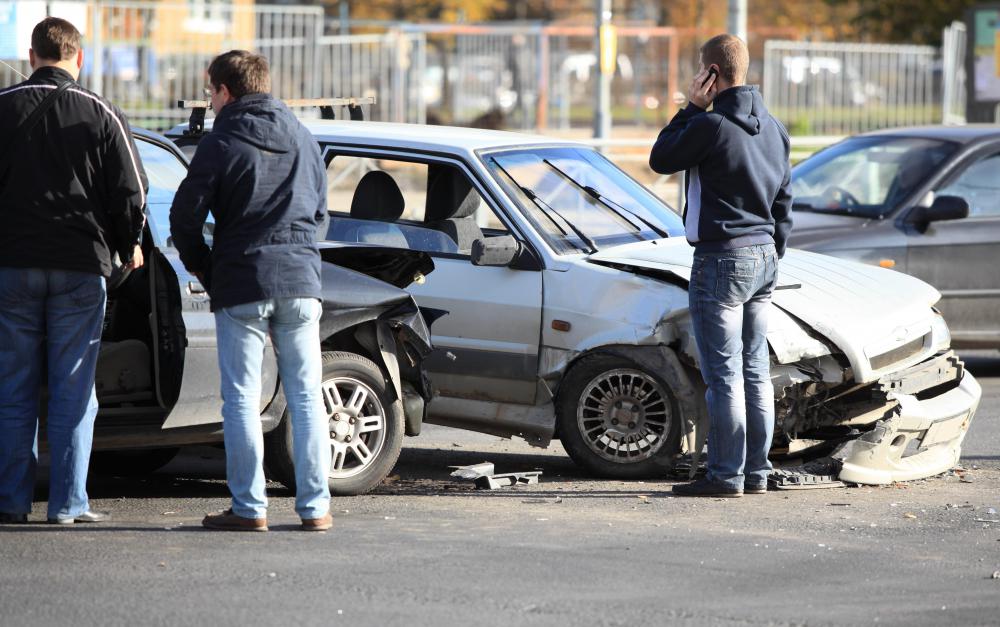 Swelling is also a symptom of a hairline fracture as the result of excessive fluid build up in the soft tissues. The swelling can be relieved by elevating the wrist above the heart and by applying ice wrapped in a soft cloth to the injury. Bare skin should not be exposed to ice directly because it can cause damage.
A simple X-ray can usually be used to diagnose a wrist fracture. After the diagnosis has been made, the wrist is generally put into a cast and instructions on aftercare are generally given to the patient by the healthcare provider. To relieve pain, an over-the-counter anti-inflammatory medication can be taken, which will relieve discomfort and reduce inflammation. If pain does not respond to over-the-counter medications, the healthcare professional may recommend a prescription pain reliever.
A hairline wrist fracture usually heals without incident, but when pain, swelling, or bruising do not disappear, a medical professional needs to be notified. In addition, if the patient experiences fever, chills, nausea, or body aches, he should seek medical attention because these symptoms may be a sign of a soft tissue or bone infection. An infection may require treatment with oral antibiotics; however, if the bone infection is severe, hospitalization and intravenous antibiotic therapy may be necessary.