What Are the Pros and Cons of Using Peroxide for Mouthwash?
There are both pros and cons to using hydrogen peroxide for mouthwash. This antiseptic solution can be used to kill germs in the mouth, which may help prevent infection, tooth decay and even bad breath. It is usually available for a relatively low amount of money, and many people have it in their medicine cabinets. As far as the cons are concerned, the taste may prove unpleasant for some, and peroxide can irritate the skin. Additionally, it can cause illness or even death if a person swallows a significant amount of it.
One of the pros of using peroxide for mouthwash is its ability to kill germs in the mouth. Such germs can contribute to the development of halitosis, which is the technical word for bad breath. Germs can also contribute to tooth decay. In fact, bacteria in the mouth can sometimes cause infection of the gums and other soft tissue. Using hydrogen peroxide for mouthwash can kill germs and therefore help prevent these problems.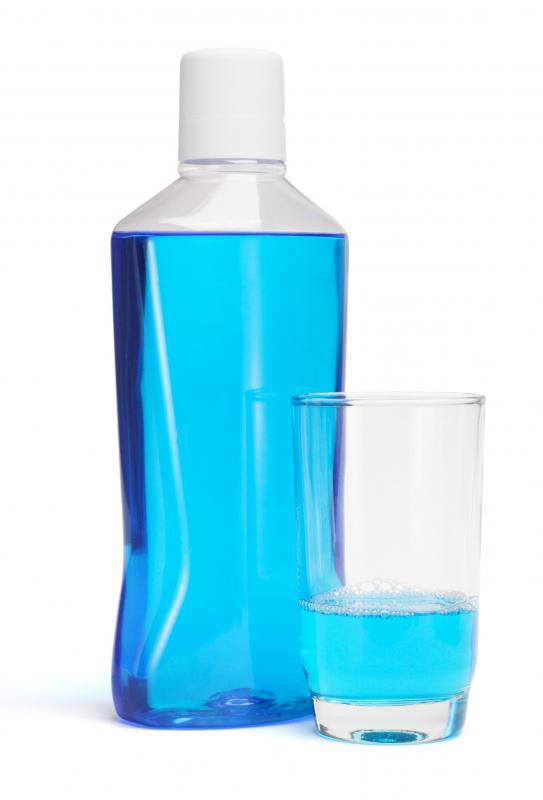 Another pro of using hydrogen peroxide for mouthwash is the fact that many people have it on hand in their homes. Often, people keep hydrogen peroxide in their medicine cabinets alongside other similar products such as rubbing alcohol and iodine. As such, it is usually readily on hand when a person needs a regular or occasional mouthwash. It can come in particularly handy if a person forgets to purchase his regular mouthwash or after dental work, when an individual may specifically desire a germ fighter.
Often, discussions of the cons of using hydrogen peroxide for mouthwash include its taste. Many people do not enjoy the taste of peroxide or products that contain it. If a person dislikes the taste, he may have to rinse his mouth multiple times to get rid of the unpleasant flavor. Likewise, a person who has a sensitive gag reflex and an extreme dislike for the taste of peroxide may have a difficult time using it without becoming ill. For such people, masking the taste with a mint flavor may prove helpful.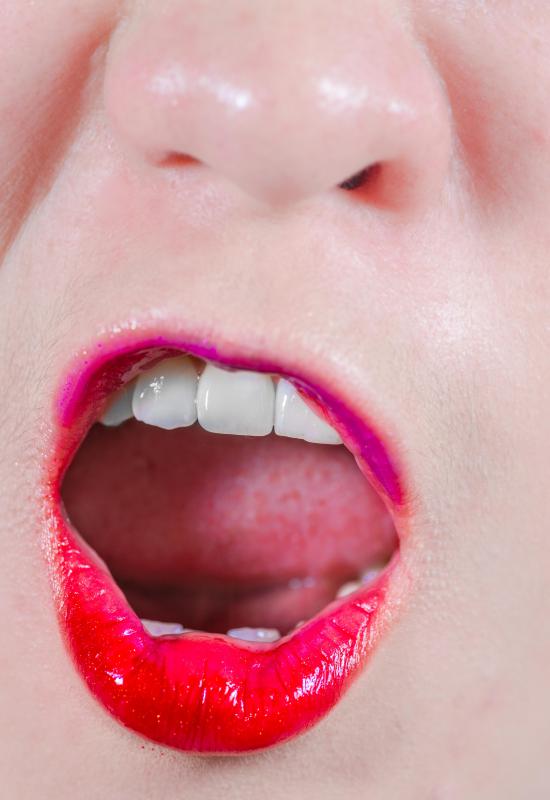 Though using hydrogen peroxide for mouthwash is generally safe, the fact that it can prove harmful when ingested is a definite con. An individual will likely be fine if he rinses with this solution and spits it out, even if he accidentally swallows a small amount. If too much is ingested, however, serious problems may occur, including burning of the digestive tract, nausea, and vomiting. Additionally, some people report irritation when this chemical comes into contact with the skin.