What Are the Pros and Cons of Ultrasonic Liposuction?
Ultrasonic liposuction is a method of subcutaneous fat removal that uses ultrasonic energy to break down the fat. Like most medical procedures, it carries both benefits and risks. The primary benefit of the procedure is its ability to break down large areas of fat without the use of extra mechanical instruments, which may reduce the risk of tissue damage. Potential risks include blood clots and damage to the peripheral nerves.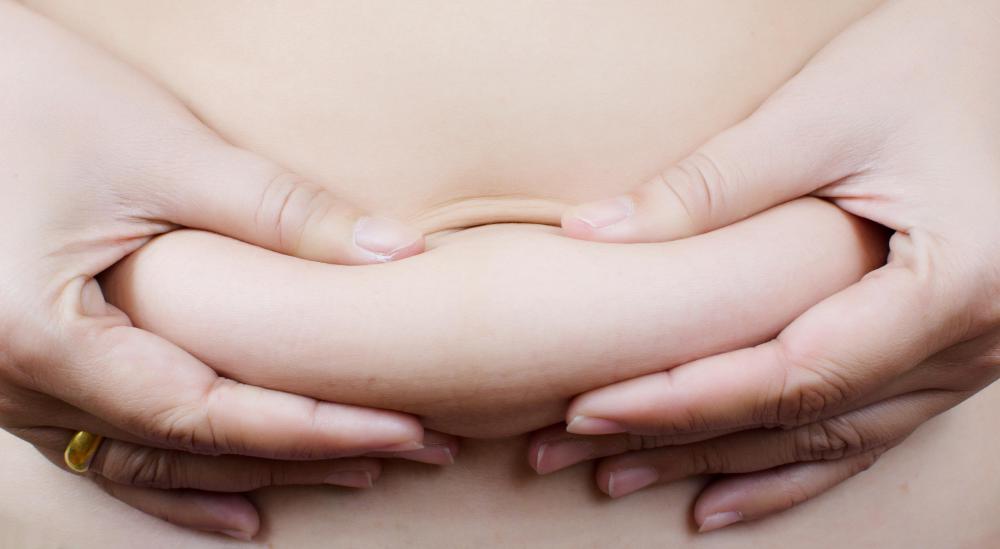 Liposuction is a cosmetic procedure used to improve the body's contour by removing excess fat deposits. Ultrasonic liposuction liquefies the fat cells, which are then vacuumed out of the body. All types of liposuction are performed under general anesthesia in a sterile environment by a plastic surgeon. Patients are typically instructed to wear a compression garment over the treated areas for about a month after the procedure.
There are two types of ultrasonic liposuction: internal and external. During an internal procedure, a long metal cannula is inserted into the fat through an incision in the skin, delivering the ultrasonic waves directly to the fat cells. The external technique uses a metal paddle applied to the skin, which sends the energy into the subcutaneous fat.
Many cosmetic surgeons prefer using ultrasonic liposuction on patients that require fat removal over a large area because it causes about 50 percent less bleeding than other types of liposuction. Ultrasonic liposuction can also break up fibrous or tough fat in parts of the body where traditional liposuction treatments cannot be used due to the risk of tissue damage, such as the face and neck. The procedure also has the potential to break up cellulite, unlike traditional methods.
Common side effects of ultrasonic liposuction include numbness, swelling, temporary bruising at the treatment site, and a tingling sensation in the skin. Unlike other types of liposuction, ultrasonic liposuction has the potential to cause blisters and burns on the skin, especially if the tip of the probe points up right under the skin. The procedure requires a large incision, and therefore can create a larger scar than other liposuction methods.
Internal ultrasonic liposuction may carry more serious risks, including blood clots and damage to nerves. Blood clots occur because the internal device heats up the temperature within the blood vessels. If a clot forms in an area that supplies oxygen to the skin, the skin can die. Nerve damage, which causes prolonged numbness in the treated area, is most likely to occur in the arms, legs, face and neck. Choosing a plastic surgeon trained in the use of ultrasonic liposuction can help minimize these surgical risks.