Miscellaneous
Fact Checked
What are the Pros and Cons of Requiring School Uniforms?
While school uniforms have been successfully implemented by private and parochial schools for decades, public school systems have had notoriously variable results implementing uniform programs on a large scale. Sometimes, school administrators are successful in their quest for a restrictive but workable dress code, but at other times, they are faced with a vocal opposition consisting of parents and students who do not support such institutional restrictions. There are a number of pros and cons of requiring school uniforms, although the ultimate decision to implement such a program is generally left to higher level school system administrators.
One advantage of uniforms is the instillation of a sense of purpose. When an individual student dons a school uniform, he or she often feels a stronger sense of unity with other classmates. The clothes provide a sense of identity with something greater than the individual. The wearing of school uniforms offers students the opportunity to develop a stronger work ethic, since they are more aware of the roles they are expected to play while in uniform.
A disadvantage of this purposeful uniformity is the fear of a meaningless conformity. Students, particularly adolescents, are often keenly aware of the power of uniforms in the "real world." While they may create a positive sense of unity, they can also imply the sacrifice of individuality to a group mentality. The uniform requirement can make some students feel repressed or less respected as individuals. Some very sensitive students may feel more of a temptation to drop out of school entirely rather than acquiesce to a seemingly senseless conformity.
Another positive aspect of school uniforms is social equalization. When the social playing field becomes more even, the educational environment often benefits as well. If everyone is required to wear the same outfit, the wealthiest student and the poorest student in a classroom is on a equal fashion footing. Standardized uniforms discourage social ostracism based on a student's mode of dress. Students from lower economic backgrounds would conceivably face far less teasing from more affluent students if everyone dressed the same.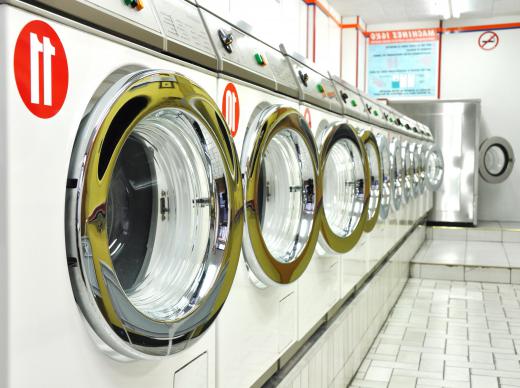 Unfortunately, even when everyone dresses the same, it's unlikely that all students in a school will treat each other equally. Students, particularly adolescents, are often acutely aware of the social status of others, and school uniform policies are not often a panacea for all social challenges a student may face. Students could still form cliques and social groups based on other factors besides uniforms. The incidence of bullying and social ostracism would not necessarily be reduced significantly by the implementation of uniforms alone.
School uniforms could be a financial advantage for parents, since they would not be obligated to purchase fashionable or expensive clothing for their child's educational needs. Schools that implement school uniform policies often provide vouchers for the purchase of at least two complete outfits. The time-consuming decision over what a child should wear to school every morning would also be virtually eliminated. The individual elements of a typical school uniform may be much cheaper to purchase or replace than the upscale fashions favored by many school-age children.
For certain families, however, a required school uniform may create some hardships. Two uniforms must be worn five days a week, which means they must be laundered more often than regular clothes worn outside of school. Some families without laundry facilities in their homes may not have the means to make additional trips to a commercial laundromat, or the financial ability to repair or replace damaged or ill-fitting uniform components. Some students may find themselves with no other option but to wear a less-than-pristine school uniform, which could prompt the very social ostracism those uniforms were ostensibly designed to prevent.
On paper, the uniform requirement often sounds very promising, but in reality, the results have been decidedly mixed. Some public school systems have noticed significant improvements since implementing a school uniform program, while others have discovered that enforcement of the policy can be very challenging in the long-term. Instead of requiring school uniforms, some school systems are considering other alternatives, such as same-sex classrooms and "grade-less" classes where students are encouraged to learn at their own pace in lieu of automatic promotion to higher grades.
AS FEATURED ON:
AS FEATURED ON:

By: hues

Schools often insist on uniforms to foster a sense of community among students.

By: sdenness

Many school uniforms feature plaid or tartan patterns.

By: dutourdumonde

Uniform cleaning needs might be hard on a family with limited means.

By: Paul Vinten

School uniforms often make students feel like they are conforming.

By: Andres Rodriguez

Schools without uniforms allow students to express their individuality and creativity through their clothing.

By: Gorilla

Public schools typically do not require uniforms.

By: michaeljung

School uniforms can make students feel socially equal to their peers.