What are the Pros and Cons of a Wood Burning Fire Pit?
A wood burning fire pit can be a pleasant and aesthetically pleasing addition to a backyard or courtyard, but fire pits need to be constructed carefully and maintained regularly. Unlike a gas burning fire pit, a wood burning one will need to be cleaned of ash and embers regularly to avoid a mess as well as a potentially dangerous fire hazard. Such fire pits will also require the user to procure seasoned firewood to be burned in the pit; unseasoned wood is more likely to cause a lot of smoke or to be difficult to light.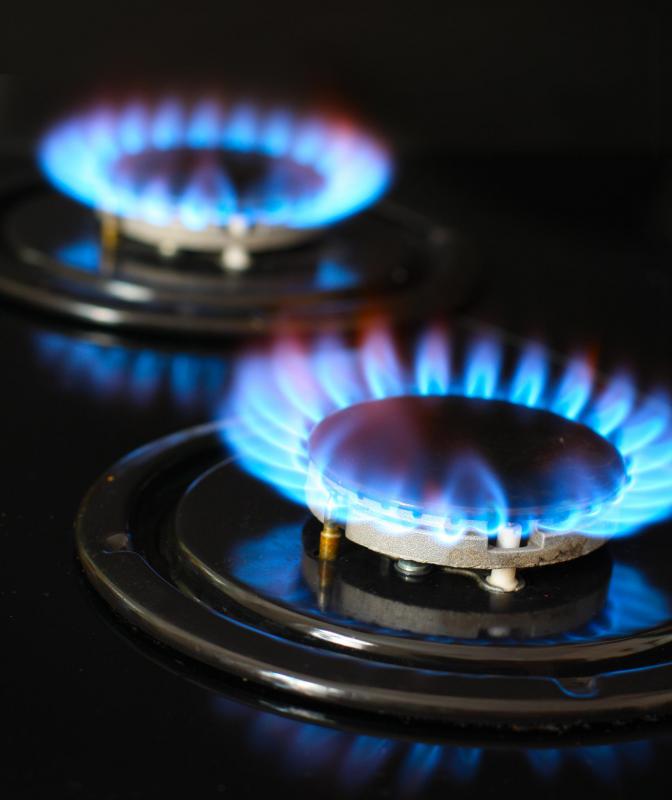 The advantages of a wood burning fire pit include the ability to produce a small, moderate, or large fire, depending on the user's desires, by adding more wood. Once the wood has burned down and embers remain, the pit can be used as an effective cooking fire that will not flavor the food as gas can. Cooking items such as Dutch ovens can be used in the burning embers, whereas such implements may be difficult or impossible to use in a gas burning pit.
Perhaps the biggest disadvantages of this type of fire pit include the inability to quickly regulate the size of flames and the presence of smoke during burning. Gas burning fire pits can be extinguished quickly and easily should the need arise by simply cutting off the gas supply to the flame. Wood fires will need to be doused with sand or water water, and even once this has been done, the fire may not be completely extinguished. Gas stoves do not produce large amounts of smoke, but wood often will, and this can be irritating to the eyes, nose, and throat. Smoke can also get into the clothing, hair, and skin of people around the fire.
A wood burning fire pit is an inexpensive way to add a fire pit to a yard. While not necessarily expensive, gas does cost money, whereas wood can sometimes be found at no cost. The components that the user must purchase to make a gas powered fire pit work properly will also add to the overall cost of the pit, whereas a wood burning model requires no extra equipment beyond the structure itself. One of the more significant drawbacks is the cleaning process; ash and embers will need to be scooped out of the pit and properly disposed of, and the pit itself may become discolored from smoke and ash.