What Are the Pros and Cons of a Special Warranty Deed?
A special warranty deed can facilitate the transfer of property in certain types of transactions if the current owner is unwilling to vouch for the chain of title under prior owners, but it also provides less overall protection for the buyer against title defects than a general warranty deed. Although this type of deed is not appropriate for an ordinary residential real estate transaction, it does fill a need when dealing with distressed residential property and commercial real estate. As long as a buyer is aware of both the pros and the cons of using a special warranty deed, he can take advantage of its facilitation features while obtaining extra insurance to protect against the limited title warranty.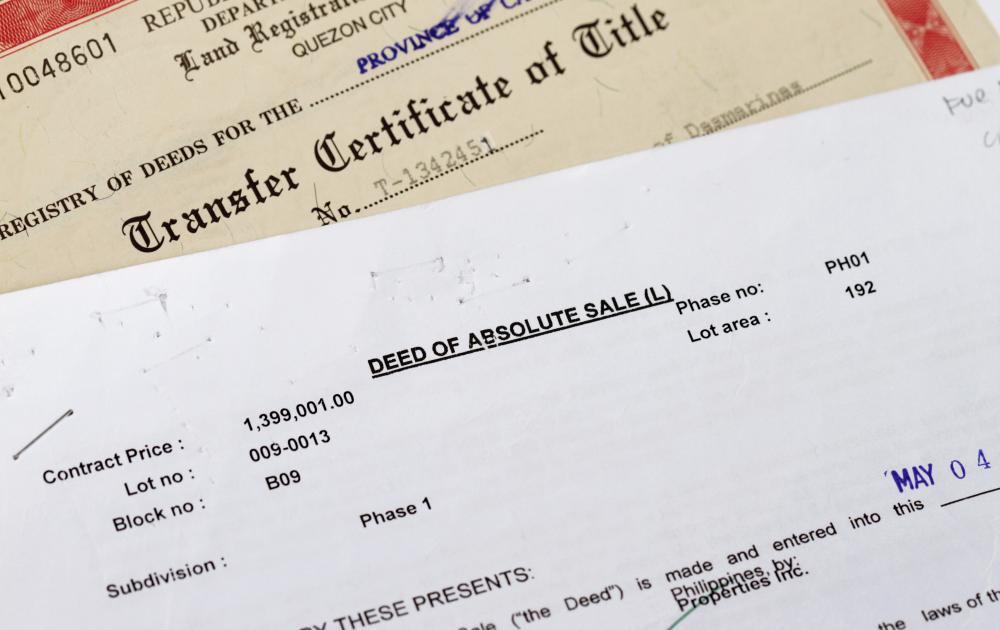 When an owner sells real property, the deed he signs provides warranties regarding the quality and extent of his ownership. Real property can have debts attached to it, such as mortgages and liens, which become part of the property's title until the debt is satisfied. These debts follow the property, not the owner, if the property is sold. Debts are occasionally not properly recorded as required by law, so the buyer requires the seller to warranty that the public record contains all existing encumbrances.
The two types of warranty deeds are a general warranty deed and a special warranty deed. Sellers who provide general warranty deeds for the sale of property guarantee that there are no title defects other than the ones that have been disclosed. A special warranty deed offers only a limited guarantee regarding the title. With this type of deed, the owner only guarantees that he did not encumber the property. He makes no claim about anything that may have happened prior to the time he became the owner.
Special warranty deeds are typically not sufficient for an ordinary residential real estate transaction. Title companies tend not to want to issue insurance without the added protection provided by a general warranty deed. There are certain instances where the use of a special warranty deed is an advantage and actually facilitates the sale, such as foreclosure sales. Banks or finance companies that repossess property will only warranty title from the point when it took possession.
A special warranty deed can be an advantage in a foreclosure action. If the bank had to warranty the chain of title, it would complicate and extend the time it took to complete a foreclosure sale. The buyer knows that the property had clean title and had a title insurance policy in effect prior to the foreclosure action. He has only to ensure that the defaulted owner did not further encumber the property by researching the public record to have almost the same assurances by doing some legwork as he would have had through a general warranty deed.