What Are the Pros and Cons of a Fiberglass Shower Stall?
There are several pros and cons to installing a fiberglass shower stall. Pros include a wide array of colors and styles as well as an easy-to-maintain finish. Other pros focus on a light weight that makes the fiberglass shower stall easy to maneuver through a building as well as a typically less-expensive price at time of purchase as compared to other showers. Cons can include a lightweight design and a flimsy feel when standing in the fiberglass shower stall, and a short lifespan as compared to other materials. Concerns regarding the fiberglass unit can also include a tendency to warp as well as frequent leaks due to failure of the stall to hold its original shape.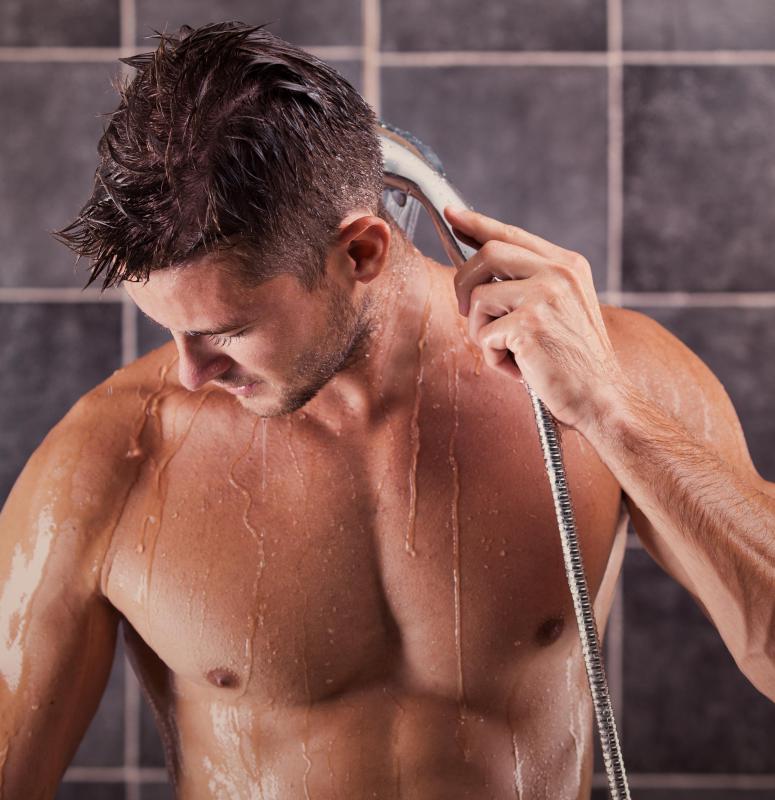 When choosing a shower, there are several types of materials that can be used for the construction of the component. A fiberglass shower stall is one such choice and is often chosen over other types of showers for several reasons. There are pros to using the fiberglass shower stall that consist of the light weight of the fiberglass unit, making it easier to carry through a construction site, home or apartment during a remodel. This light weight can, however, also be seen as a con due to the fiberglass losing its shape over a short time. The lightweight material is also prone to cracking and often leaks due to flexing from the movement of the bather.
A fiberglass shower stall is available in many colors and earth tones, which makes it easy to match almost any desired color theme in a bathroom design. Molded in smooth, textured and a wide array of design finishes, the fiberglass shower is often the best choice when attempting to achieve a certain look within a bathroom design. A negative for many installers is the relatively short lifespan of the fiberglass shower stall as compared with other materials. The tendency to move and flex underfoot often results in cracks in the floor area as well as leaks around the drain flange in the fiberglass units.
While many manufacturers offer cleaning products that make cleaning a fiberglass shower stall easy and fast, the finish often becomes scratched and damaged due to the softness of the laminate material. Fiberglass is often less expensive when compared to other shower stall materials and offers many more features for the same amount of money as a typical plain shower made of other materials. The lightweight fiberglass is often colder on the feet when first entering the stall, however, the thin material also heats up quicker than other materials used to build shower stalls.