What are the Most Common Verapamil Side Effects?
Verapamil is a prescription medication that may be used to treat a variety of medical conditions, such as high blood pressure or chest pain. This medication may sometimes be prescribed for other reasons, such as the prevention of migraine headaches. Some of the more common Verapamil side effects may include nausea, dizziness, or low blood pressure. Other potential Verapamil side effects may include constipation, chest pain, or the development of a severe allergic reaction.
Many patients do not experience any negative Verapamil side effects. Those who do usually report that these effects are mild and do not affect the ability to tolerate the drug. Any symptoms that persist or become bothersome should always be discussed with a doctor.
Common Verapamil side effects include nausea, dizziness, and headache. These side effects may decrease or disappear once the patient's body adjusts to the medication. As Verapamil is used to treat high blood pressure, it is important to have frequent blood pressure checks to make sure that the blood pressure does not become too low.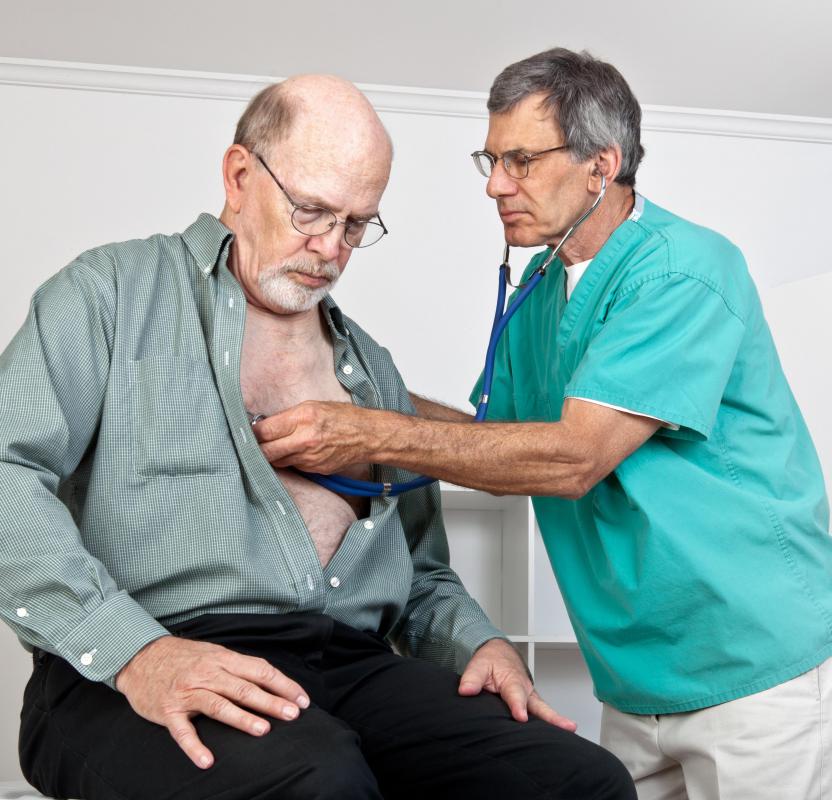 Some patients may experience heart-related Verapamil side effects. These side effects may include chest pain, irregular heartbeat, or heart palpitations, which is a feeling as if the heart is racing or is about to beat out of the chest. These side effects should be reported to a doctor right away. In rare cases, these symptoms could lead to a stroke or heart attack if not promptly treated.
Some men may develop breast enlargement while taking this medication. This is a medical condition known as gynecomastia. This particular side effect usually goes away once the medication is discontinued and does not present a serious threat to the patient's health, although any concerns should be addressed with the prescribing physician.
Psychological disturbances may sometimes develop as Verapamil side effects. Hallucinations, depression, or erratic behavior should be reported to a doctor, as the dosage may have to be adjusted. In some cases, the medication will have to be discontinued and replaced with a different type of medication.
Any medication carries the risk of causing an allergic reaction, even in those who have successfully used the drug in the past. Possible symptoms of a severe allergic reaction include hives, itching, and difficulty breathing. These symptoms should be considered a medical emergency, as life-threatening complications may develop if medical assistance is not obtained immediately.