What are the Most Common Uses for Clindamycin Lotion?
Clindamycin lotion is primarily used to treat severe acne and a skin condition referred to as rosacea. Clindamycin is an antibiotic, and the lotion is just one of its forms. When clindamycin lotion is applied to a patient's skin, it stops bacteria feeding on proteins as they normally would. This slows their growth and prevents them from multiplying.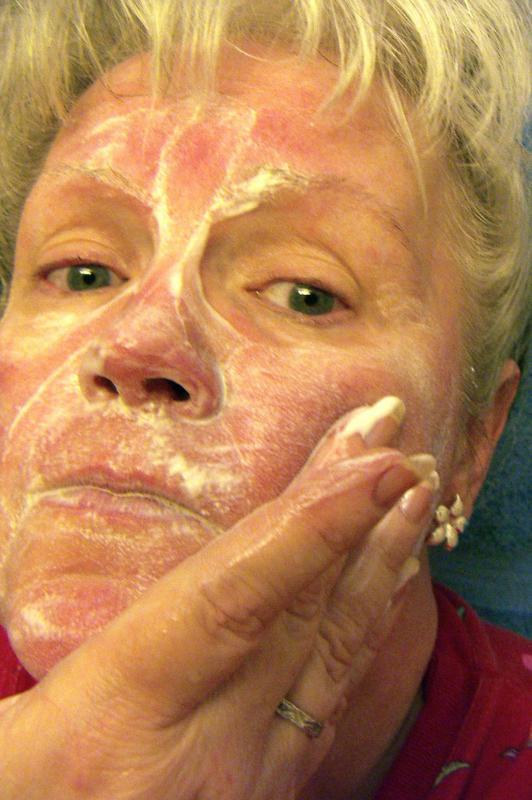 One of the main uses of clindamycin lotion is for treating severe cases of acne. For this use, the lotion can be applied as the patient's sole acne treatment, or doctors may prescribe it in conjunction with another topical acne treatment or an oral medication. The patient spreads this medication on the affected skin surface, and it fights the bacteria that are contributing to the acne. Unfortunately, clindamycin cannot cure a person's acne entirely. It can help to improve it, however.
Clindamycin lotion works by interfering with the normal function of bacteria. In order to grow, multiply, and continue contributing to a person's acne problem, bacteria must feed on proteins. Clindamycin lotion stops bacteria from being able to effectively feed on proteins, which in turn, prevents bacterial growth and leads to improvement of the patient's acne. Many people start to see improvement in their acne within about six weeks of using this topical medication. In order to maintain a satisfactory level of improvement, however, an acne patient may have to use this medication for an extended period of time.
Doctors may also prescribe clindamycin lotion as a treatment for rosacea. This condition is marked by reddened, inflamed skin as well as small bumps that are filled with pus. As with acne, clindamycin cannot cure rosacea; it can only help to minimize its symptoms. A patient uses this topical medication by cleaning and drying the affected area before applying a thin layer of clindamycin lotion to the skin. An individual may start to see results from clindamycin treatment within about three months, but he will usually have to continue using it for the long term if he hopes to maintain these results.
When clindamycin lotion is prescribed for its primary uses, most people tolerate it well. Some people do, however, experience side effects when they use this medication topically. Among the possible side effects a person might experience with clindamycin use are redness, dryness, and peeling skin. In some cases, a person may develop itching or burning as well.
Clindamycin lotion is used to treat acne.

Clindamycin lotion may be used to treat rosacea.

Doctors may prescribe clindamycin lotion as a patient's sole treatment for acne.

Oral medication may be used in conjunction with clindamycin lotion.

When clindamycin lotion is applied to a patient's skin, it stops bacteria from feeding on proteins as they normally would.

Itching may be a sign of an allergic reaction to clindamycin.

Most people can use clindamycin lotion without any negative side effects.