What are the Most Common Memory Loss Symptoms?
Most memory loss symptoms occur gradually and spring from any number of causes. Problems remembering dates and names, easily becoming lost, going out on errands and forgetting the purpose of them, and having difficulty correctly performing familiar tasks like driving or baking can all be signs of memory loss. While these symptoms can occur at any age, they are of somewhat more concern in the elderly, where they can indicate brain-affecting disorders like dementia and Alzheimer's.
With the specter of Alzheimer's disease lingering over aging people, many are frightened that any sign of memory loss can be the beginning of the end. What many do not know is that memory loss may be due to a variety of conditions, and may even be fully reversible. Understanding memory loss symptoms can help concerned patients, friends and family determine what conditions are likely and what memory loss symptoms may mean.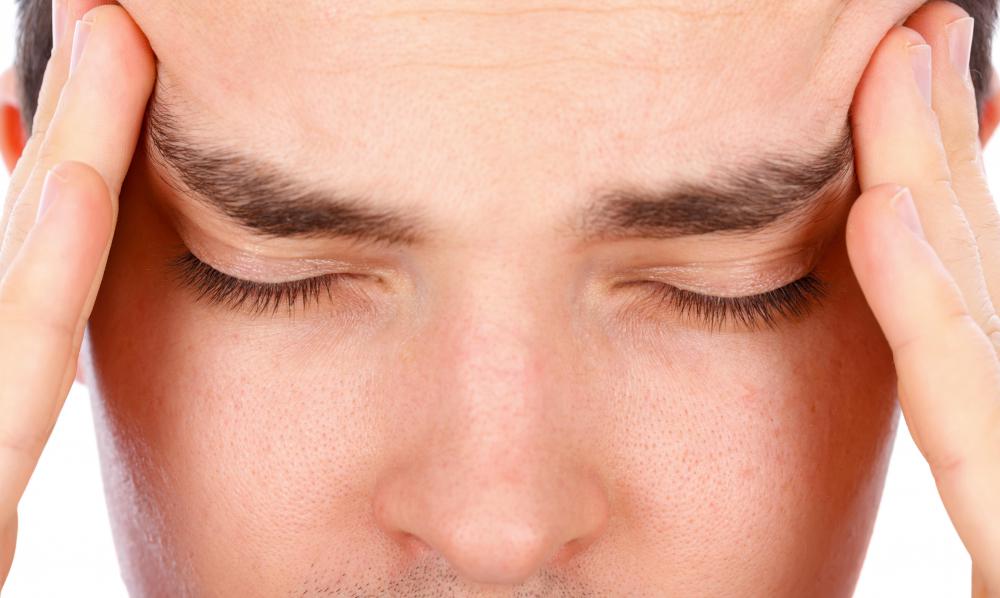 Memory loss affects the ability to make full and complete use of the brain. Some symptoms of memory loss may not involve actually forgetting things, like dates or names, but manifest instead in other related problems. Memory loss symptoms that may be related include mixing up words for objects, having difficulty making decisions, and being unable to follow conversations. The inability to solve simple work or household problems may also suggest that there is a problem.
The good news about memory loss symptoms is that they are often temporary and correctable. Memory loss can be caused by certain medications, heavy drinking or drug use, or injuries. Other causes include increased stress levels or sudden life changes, temporary illness, or even menopause. Psychological trauma can also affect the memory, causing people to remember events incorrectly or block them from memory completely.
Some memory loss can also be caused by brain cancer or tumors in or on the brain. Surprisingly, this frightening diagnosis is often treatable through surgical means or with radiation or chemotherapy. People who undergo successful treatment for brain tumors and cancer have the potential to regain total brain function.
Unfortunately, memory loss symptoms can also be indicative of more serious, incurable conditions. Currently, there is no cure for Alzheimer's disease or many forms of dementia, but symptoms may be controlled and even slowed through medication and therapy. With a loving support group and good medical care, even those permanently losing their memory can often lead happy lives. In order to begin proper diagnosis and treatment, however, anyone experiencing chronic or worsening memory loss symptoms should seek immediate medical attention