What are the Most Common Enlarged Heart Symptoms?
Heart muscles thicken when the organ has to work harder than usual to pump blood efficiently throughout the body. While an enlarged heart does not always pose a health risk, enlarged heart symptoms may be signs of a potentially serious condition. Fatigue, mild chest pains, and swelling in the extremities are possible symptoms of an enlarged heart that should be assessed by a physician. If a person suddenly becomes dizzy or experiences sharp pains and shortness of breath, he or she should be brought to the emergency room as soon as possible.
Some of the most common enlarged heart symptoms include an abnormal heart rhythm, weakness, and swelling. When the heart has problems pumping blood, it might start beating more rapidly or at irregular intervals. Heart palpitations can often be felt by a person with an enlarged heart. Fatigue and weakness are common effects of a heart that is working too hard. An individual might tire easily during physical activity or have trouble getting up from bed in the morning.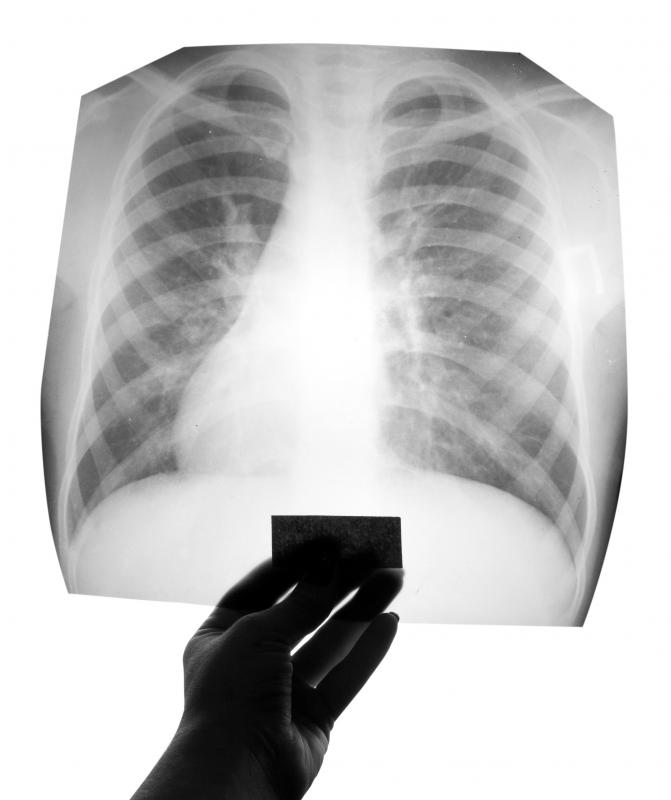 Swelling in the legs, arms, or abdomen is a sign of edema, or excess fluid buildup that is common in patients with enlarged hearts. High blood pressure strains blood vessels, causing them to break and leak. Fluid is leaked into body tissue, causing it to inflame, swell, and expand. Edema is most likely to be noticed in the feet or lower legs, although swelling may also be seen in the hands or felt in the torso.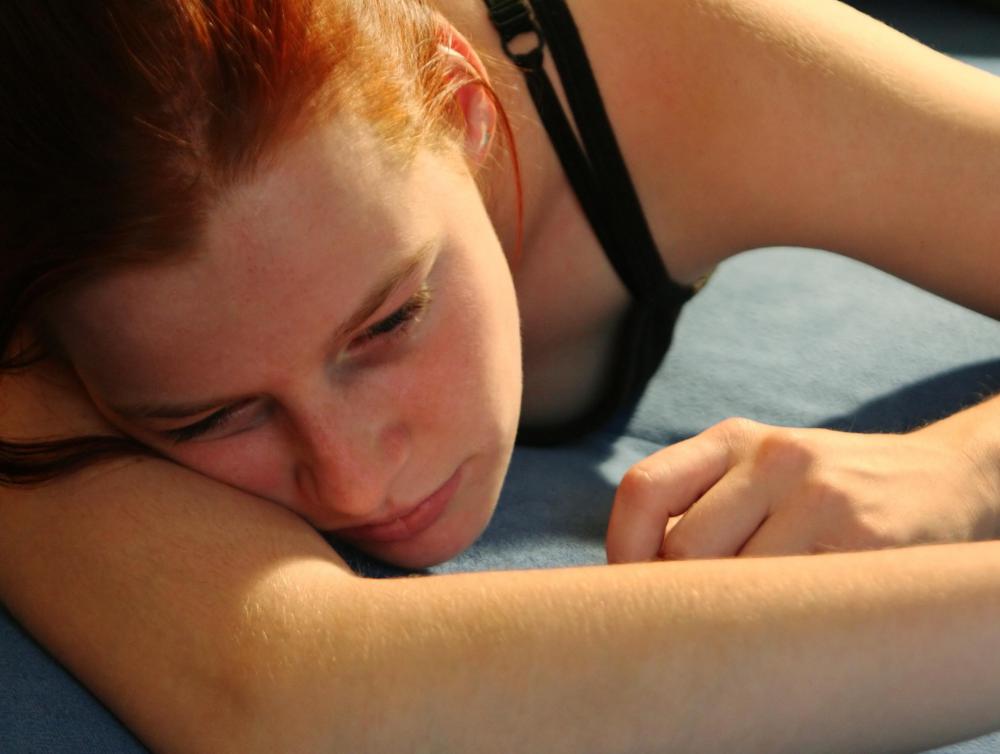 If an enlarged heart results in very high blood pressure, edema can occur in the lungs. An individual may start to cough or have very shallow breathing. Shortness of breath can become so severe that a person gets dizzy, lightheaded, and nauseous. Fainting or experiencing tingling sensations are signs of cardiac arrest, which is an emergency condition.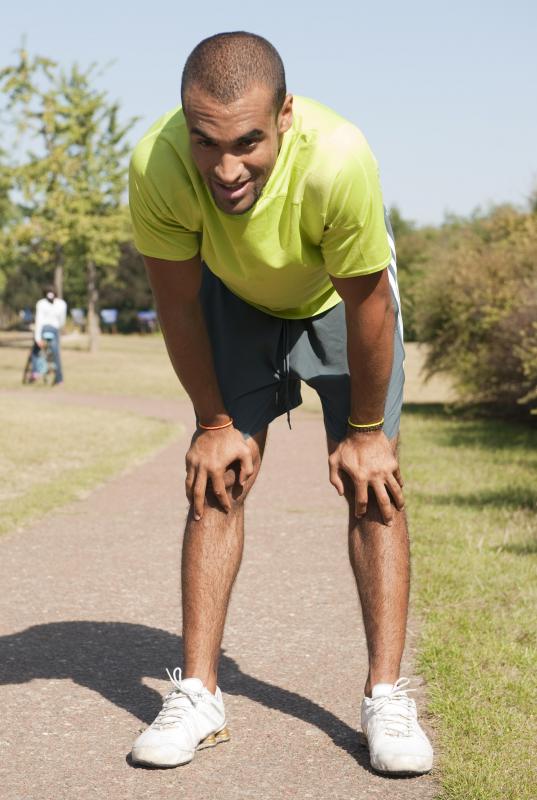 A person who believes that he or she may have enlarged heart symptoms should report them to a doctor right away. A physician can perform a series of imaging and blood tests to confirm an enlarged heart and look for signs of an underlying cause. Depending on the severity of the condition, a patient may need to take medications or undergo surgery to prevent complications. A patient who has mild symptoms may be prescribed drugs to lower blood pressure, relieve chest pains, and lessen symptoms of edema.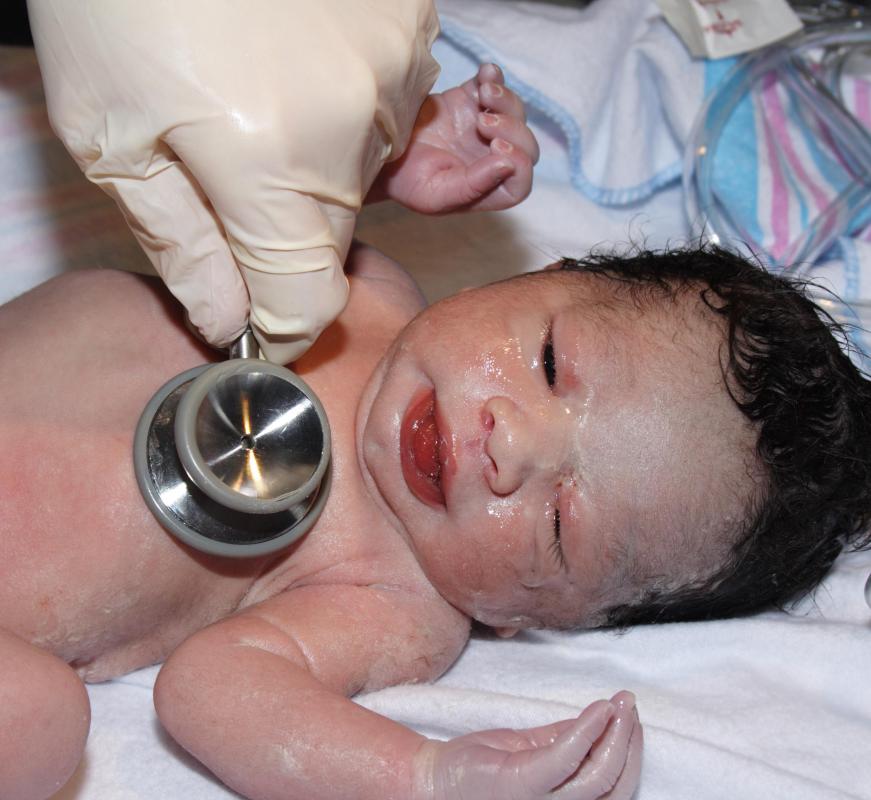 Surgery is necessary when cardiac arrest is likely. A patient may need to undergo heart valve surgery to improve blood flow or be fitted with a pacemaker to regulate heart rhythm and pumping activity. If all other treatments fail to relieve symptoms, an individual may be a candidate for a transplant with an artificial or donor heart.
Heart palpitations are common enlarged heart symptoms.

Symptoms of an enlarged heart may include chest pain and an increased difficulty in breathing.

An x-ray may help diagnose enlarged heart symptoms.

An enlarged heart often causes fatigue and weakness.

Shortness of breath linked to enlarged heart symptoms can cause dizziness and nausea.

An enlarged heart may be the result of congenital defects.

Chest pain and shortness of breath may signal an enlarged heart, and anyone with these symptoms should visit a nearby emergency room to determine the cause.

In some cases, an enlarged heart may be responsible for high blood pressure readings.