What are the Most Common Diphenhydramine Side Effects?
Diphenhydramine hydrochloride, also called diphenhydramine hcl, is an antihistamine medication commonly used to treat colds and allergies. Diphenhydramine is also used in sleep medications to reduce symptoms of insomnia. Diphenhydramine side effects often include drowsiness, dizziness, dry nose and mouth, and nausea. Medical experts note that the side effects of diphenhydramine may often reduce in number or severity as a patient's body adjusts to the medication. Diphenhydramine side effects are typically not serious, but manufacturers of the drug do note that serious side effects such as allergic reaction, difficult breathing, or irregular heartbeat are possible, and patients should seek immediate medical attention in these cases.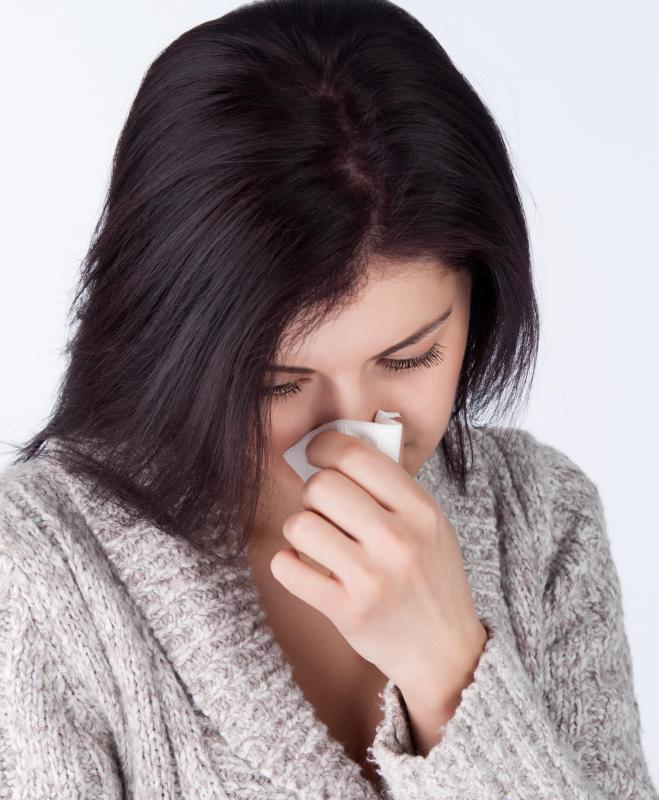 An antihistamine medication, diphenhydramine functions by blocking the body's reaction to histamines. Histamines are released by the body's immune system in response to infection or allergens. In the case of allergens, typical symptoms include watery eyes, runny nose, and post-nasal drip that can cause coughing. Diphenhydramine side effects such as dry mouth and nose are directly related to the antihistamine properties that stop runny nose and watering eyes. Side effects such as dry nose or mouth can be reduced by sipping on water or or sucking on ice chips.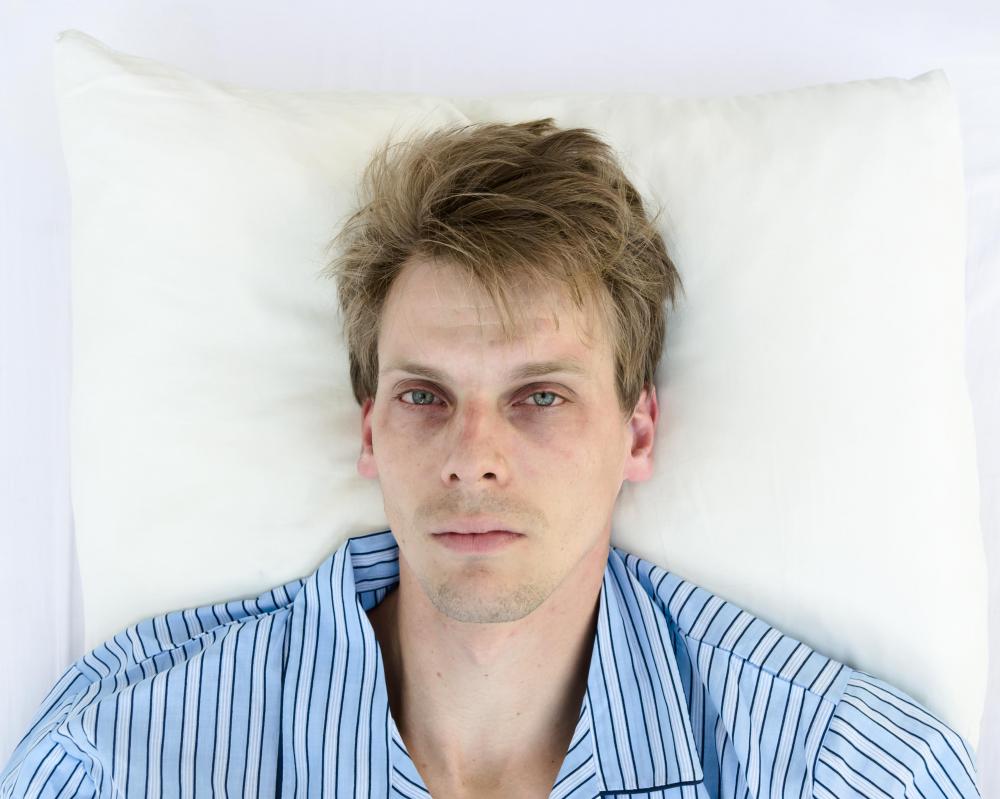 Patients should assess possible side effects of diphenhydramine, including drowsiness and dizziness, prior to operating any heavy machinery. In the event of marked dizziness or drowsiness, a user may need to avoid prolonged physical activity until the side effects subside. Medical experts note that the antihistamine properties of diphenhydramine can thicken the mucous in the lungs, occasionally making it more difficult to breath. Headaches may also result from the drying properties of diphenhydramine. Users should drink plenty of fluids to prevent the dehydration that often leads to these side effects.
Diphenhydramine side effects such as increased drowsiness and dizziness may be amplified when combined with other medications or substances that produce drowsiness, including alcohol. Patients who routinely use medications such as anti-seizure drugs, narcotic pain relievers, and anxiety or antidepressant medications should discuss this with a medical provider prior to using diphenhydramine, as the combined use may produce extreme effects. Patients should also report any additional prescription or over-the-counter medications used on a regular basis, so a medical professional can assess the risk of potential adverse interactions between drugs. Diphenhydramine side effects are typically not harmful or severe, but consultation with a physician prior to use is typically advised.