What are the Most Common Causes of Neck Pain and Fatigue?
Tension in the neck and shoulders can cause neck pain and fatigue, but other, more serious, conditions can also cause such issues. The most common cause is perhaps simply poor posture, especially while sitting in a chair behind a desk for long periods of time, as the muscles often become strained and lead to stress headaches and a sensation of tiredness. More serious conditions that can cause these symptoms include fibromyalgia, migraines, and some varieties of arthritis.
Fibromyalgia is sensitivity to pain throughout the body, and it is often felt in the neck and shoulders. This condition can cause pain in the neck and fatigue as the spine compresses throughout the day. The neck and shoulders bear the weight and motions of the head, particularly in an office environment where staring at a computer screen for long periods of time is common. Elevated stress levels can worsen this condition, which is often coupled with chronic fatigue, stress headaches, depression, and sleep disorders.
More common and less severe causes of neck pain and fatigue include poor posture caused by a lack of back support while sitting or standing, an injury from strain or athletic activities, and whiplash, which is a sudden, twisting or jerking motion that can cause pain in the neck. Most of these issues can be alleviated with stretching exercises, an ergonomic chair that features neck and lumbar support, and rest followed by light physical therapy.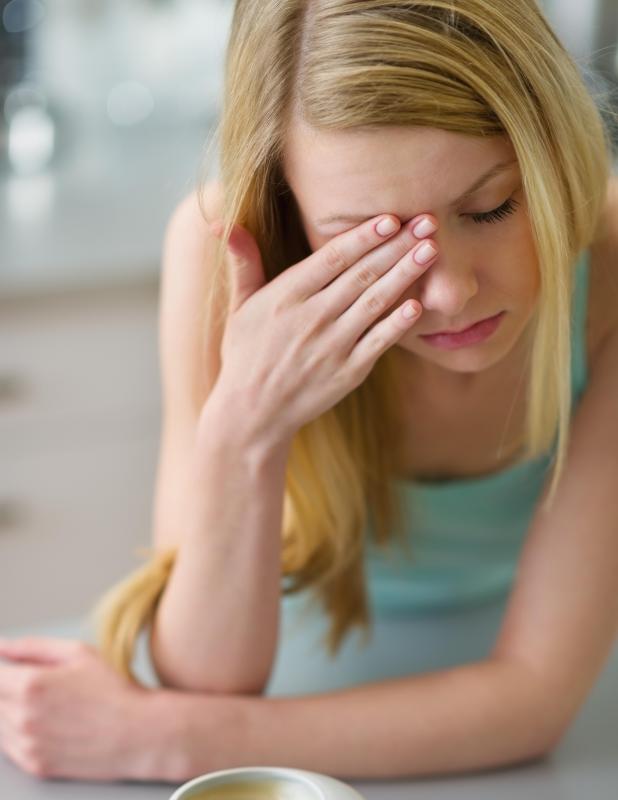 Migraines can cause pain and fatigue, and they often require treatment with medication. A migraine is an intense headache that often causes shooting pains in the head and neck. The sufferer often has to lie down in a dark, quiet room until the pain passes, though many medications are available to help prevent and alleviate migraines. These severe headaches can be caused by a combination of factors including diet, daily routines, stress levels, and poor sleep habits.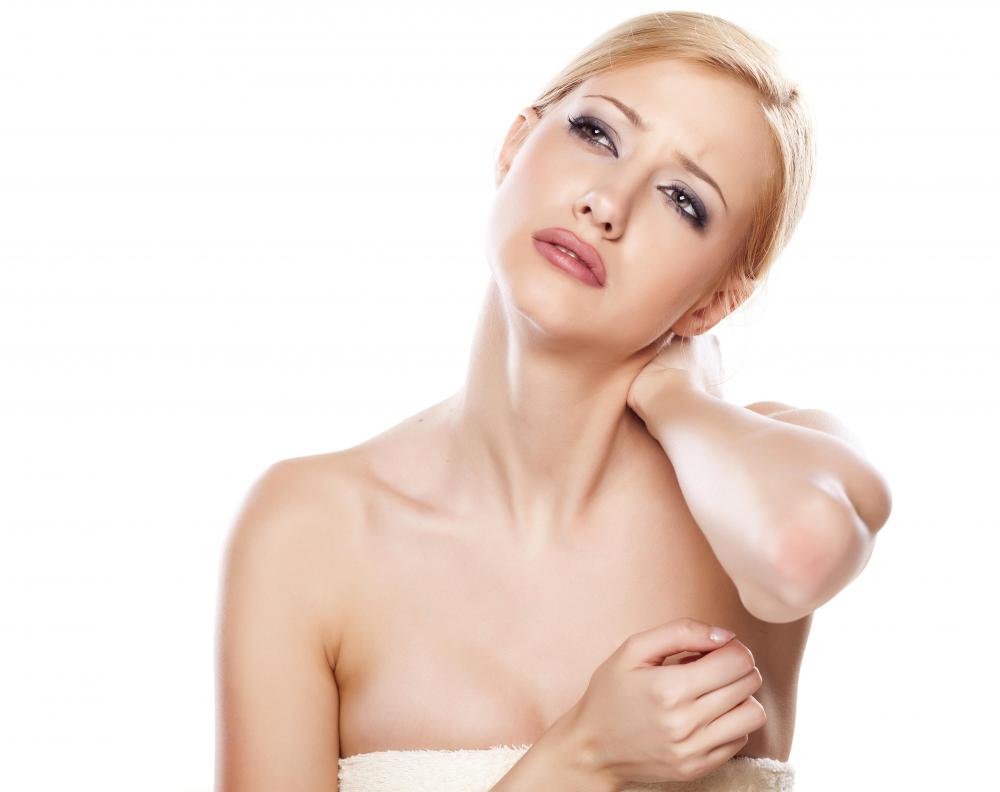 Arthritis can also cause pain in the joints of the neck and fatigue. This condition is, generally speaking, a swelling of any joint in the body, and it is very often accompanied by an atrophying of the ligaments of that joint. When the arthritis is present in the spine, it can cause pain throughout the back, neck, and shoulders. Medications are available to help alleviate the symptoms, and regular stretching may also help relieve some of the pain.