What are the Most Common Causes of Lightheadedness?
There are a few causes of lightheadedness, or dizziness. Usually, lightheadedness occurs when a person does not get enough blood into his brain. One of the common causes of lightheadedness is a sudden drop in blood pressure. Other causes of lightheadedness include heart problems and the common cold and flu as well as a loss of blood.
When a person feels lightheaded, he may feel as though he is about to faint. Although lightheadedness is a type of dizziness, it is not the same as vertigo, which is the feeling that the world is moving around a person when it is in fact not. The feeling of lightheadedness can be accompanied by nausea and fainting as well as clammy skin and paleness.
Sudden shifts in posture that result in a loss of blood flow to the head are common causes of lightheadedness. A person can feel dizzy and lightheaded after standing up quickly or after sitting up from a lying position. The likelihood of lightheadedness after getting up too quickly increases as a person gets older. Getting up more slowly or returning to the reclined position can reduce the lightheaded feeling.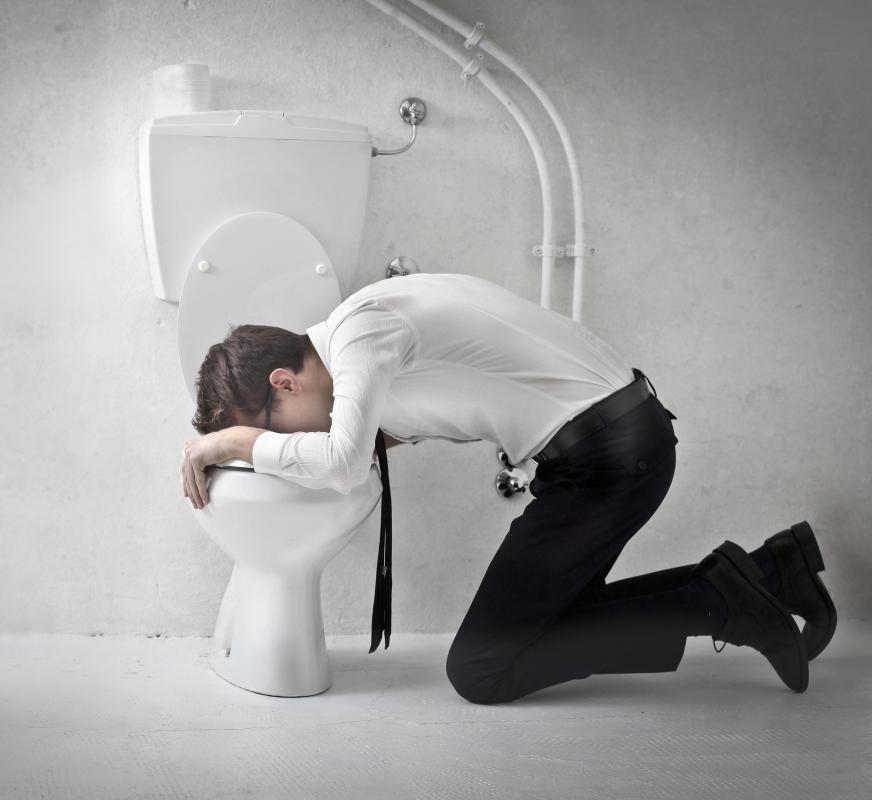 A person may also feel lightheaded when she is ill. The cold and flu commonly cause lightheadedness, as do allergies. Vomiting and fevers can also lead to lightheadedness, but the feeling will lessen as the person becomes well. In some cases, lightheadedness is caused by drugs, including nicotine and alcohol, as well as by certain prescription drugs, including beta blockers and ACE inhibitors.
Other causes of lightheadedness are more concerning. A person who has a heart condition, such as arrhythmia, may experience lightheadedness. Other heart conditions that can cause lightheadedness include cardiomyopathy, heart attack, and stroke. Usually, if a person's lightheadedness is caused by a heart problem, he will also faint, have pain in the chest, and a heart that is beating quickly. If that is the case, he should go to the doctor right away.
A loss of blood can also cause lightheadedness. In some cases, a woman can feel lightheaded due to the loss of blood during her menstrual cycle, while in other cases the loss of blood is a serious problem, such as bleeding from a severe wound. A person can have internal bleeding and feel lightheaded, but otherwise not know that she is bleeding. If a person is bleeding internally, the first signs may be lightheadedness and a feeling of fatigue.
The common cold may cause lightheadedness.

Rising too quickly from a seated position may cause lightheadedness.

Vomiting may cause lightheadedness.

Allergies may cause lightheadedness.

Side effects of certain prescription medications may include lightheadedness.

Drinking alcohol may cause lightheadedness.

Blood loss from a wound may cause lightheadedness.

A sudden drop in blood pressure can cause lightheadedness.

Nausea can accompany lightheadedness.

Heart problems can cause lightheadedness.

Lying down or sitting with the head between the knees helps to alleviate the symptoms associated with dizziness.