What are the Most Common Causes of Constant Fatigue?
Constant fatigue can be caused by a number of ailments including dehydration, anemia and constipation. If a person does not get enough of the proper nutrients in his diet, it can also lead to constant fatigue. Fatigue that occurs most of the time over long periods at a time may be the result of chronic fatigue syndrome. While fatigue is a normal reaction to a hard day's work, most people are not tired all of the time. A person with constant fatigue never has any energy and may find himself sleeping a lot longer than usual and still not feeling refreshed.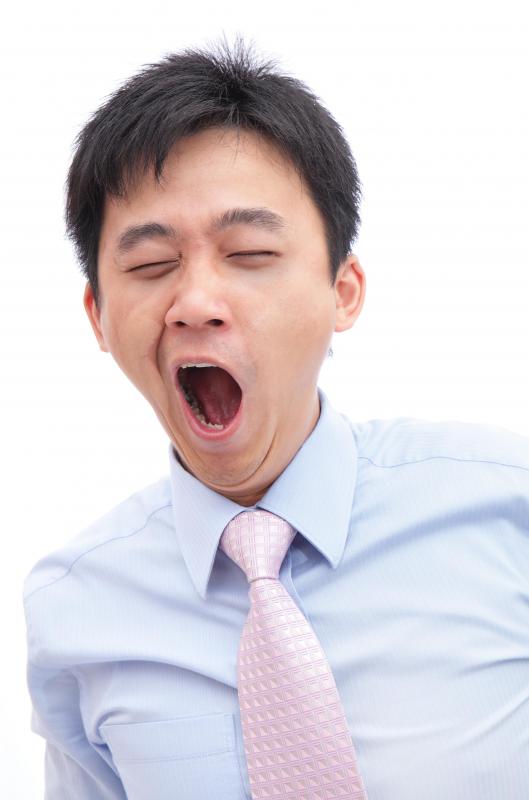 When a person becomes dehydrated, he may experience fatigue along with excessive thirst, constipation, nausea, dizziness and anxiety. Dehydration occurs when more water is going out of the body than coming into the body. Drinking the recommended amount of water every day may help prevent dehydration, and drinking more than usual when a person is sick also can help prevent dehydration. If a person becomes severely dehydrated, medical attention may be needed.
People who are constipated may experience constant fatigue because of a buildup of toxins in the body related to the difficulty of having a bowel movement. When a person does not drink enough water, does not eat enough fiber, or has a medical condition such as irritable bowel syndrome (IBS), he may experience constipation. It can occur because of changes in the body, such as becoming pregnant, or because of problems within the body. It also can be linked to taking certain medications or taking too many laxatives. Constipation usually only lasts for a little while, but ongoing constipation could indicate a serious problem that requires medical attention.
Constant fatigue is often a symptom of anemia, because anemia prevents the body's organs from receiving the level of oxygen they need. This may occur because there are not enough red blood cells in an anemic person's body, because too many of the red blood cells have been destroyed, or because the person has lost a lot of blood. Anemia can be caused by injuries, illnesses, improper nutrition or genetics.
An illness that occurs among otherwise seemingly healthy people is chronic fatigue syndrome (CFS). A person with this condition may think he has the flu, but the constant fatigue, sore muscles, headaches and other symptoms do not go away on their own. Doctors typically have some difficulty diagnosing the illness, which occurs in women more often than men, because many illnesses present with the same symptoms. Treatment may include therapy, anti-depressants and vitamins.