What Are the Medicinal Uses of Pawpaw Leaves?
The pawpaw, or papaya, tree grows in tropical climates. It has a rich history of use in herbal healing, and its leaves are still employed as a natural remedy today. When taken internally, pawpaw leaves ease gastrointestinal disorders such as ulcers and indigestion. They also aid in the healing of skin ulcers when applied topically to the problem area. Some believe that juice made from the pawpaw leaves can cure cancer.
Pawpaw leaves contain papain. This powerful enzyme can aid digestion by breaking down carbohydrates, proteins, and wheat gluten. Health food stores sell papain as a digestive aid. It is available as a pill and an extract, and it can also be ingested as a tea.
Some studies have shown that papain's ability to dissolve proteins can assist in the treatment of cancer. Human tumors were introduced in mice, which were then treated with papain. The tumors dissolved, indicating that papain may yield positive results in the treatment of cancer in humans.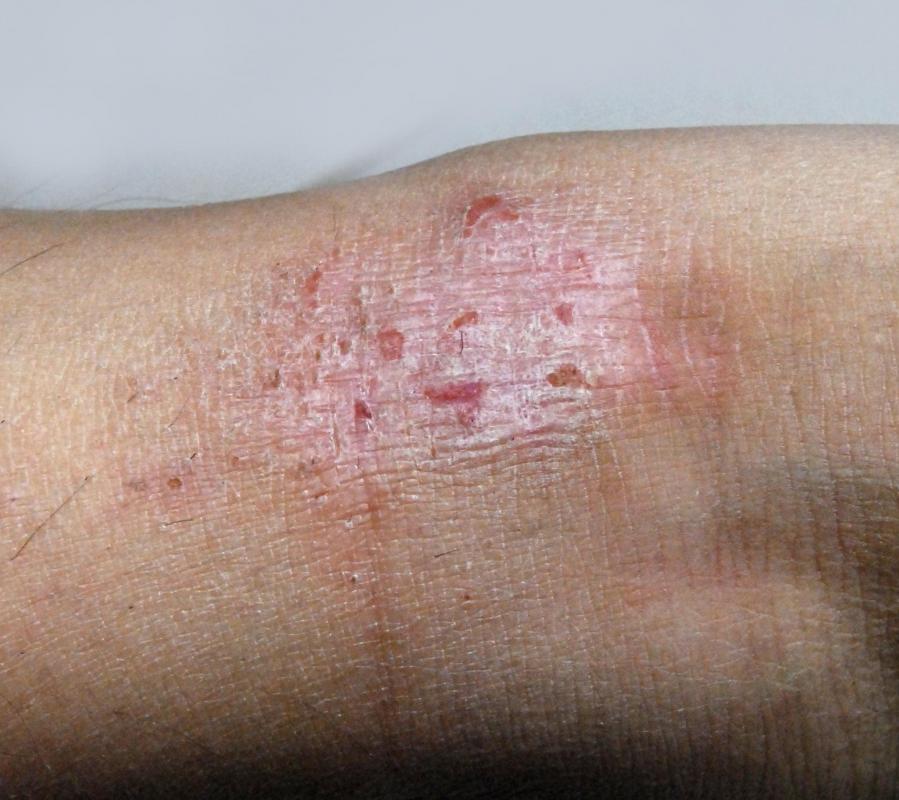 Pawpaw leaves can increase the appetite and relieve constipation. They promote the production of digestive acids and bile, and women in some cultures have found relief from menstrual cramps by drinking pawpaw leaf tea. Papain is also believed to ease prostate inflammation.
The leaves of the pawpaw tree can be used as a vermifuge to expel parasites such as worms. Tannin in the leaves creates an environment in the digestive tract that prevents the worms from attaching to intestinal walls. Pawpaw leaves also promote peristalsis, helping the body to move waste products and parasites down and out.
Papaya leaf juice has been used for centuries as a treatment for Dengue fever. It increases platelet counts, which helps a body combat the disease. The juice has also been used to prevent malaria. People who regularly drink tea made of pawpaw leaves in regions where malaria outbreaks are rampant have demonstrated a lower incidence of contracting the disease. This versatile leaf is commonly mixed with honey to treat colds and coughs. Washing the skin with pawpaw leaf juice has also yielded good results in the treatment of eczema.
In addition to their healing properties, papaya leaves are also laden with nutrients. They contain a higher amount of vitamin C than the fruit of the pawpaw tree. Some other vitamins found in the leaves are A, E, and the B vitamins. Pawpaw leaves are also a source of iron, magnesium, niacin, calcium, potassium, phosphorus, manganese, and beta-carotene.
The pawpaw is also called the papaya.

Women in some cultures have found relief from menstrual cramps by drinking pawpaw leaf tea.

The juice from pawpaw leaves has been shown to be useful in treating eczema.

Pawpaw leaf juice has been used to prevent malaria.