What are the Major Organs of the Body, and what are Their Functions?
An organ is a collection of cells which group together to perform a function. These cells are often highly specialized tissues, designed for extremely exact and demanding tasks. Numerous organs in the bodies of all animals work together to keep them alive and healthy, and the most prominent of these organs are sometimes called the "major organs." Although these organs are the most well known, they are not necessarily the most important, as it is the efforts of all the organs of the body which lead to well being.
From the top down, the first of the major organs is the brain. The brain serves as a control center for the body, handling the processes of the central nervous system as well as cognition. The complexity of the brain is extremely varied between different species. Next are the eyes, organs which can detect light and convert it into electrical signals which we know as vision.
In the chest cavity, a number of major organs can be found. The heart pumps blood throughout the body, using the circulatory system as a conduit. The lungs intake air and contribute to the oxygenation of blood. They also act as filters, trapping environmental contaminants which might otherwise enter the bloodstream.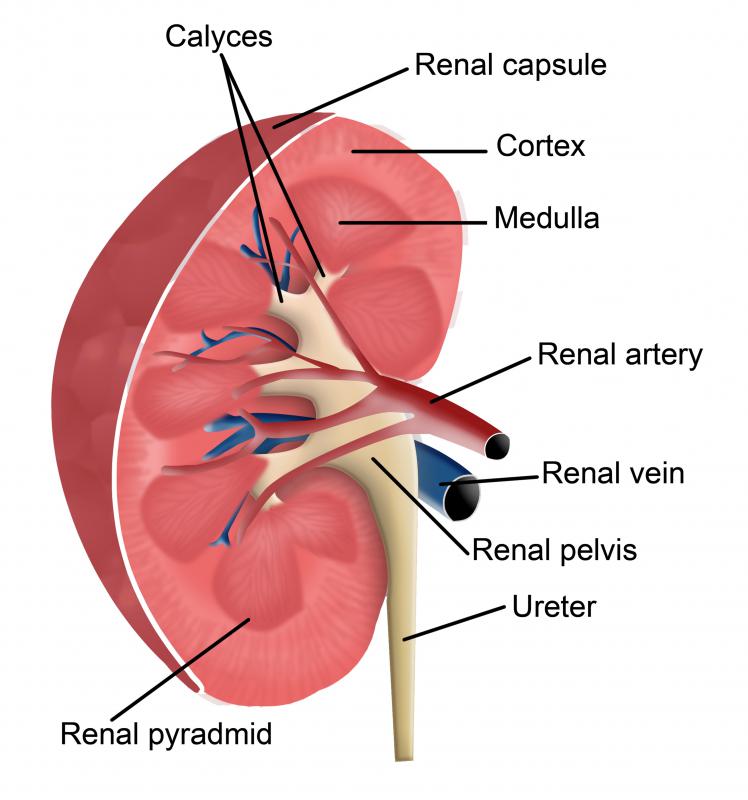 Further down in the chest cavity, the digestive system involves a number of important organs, starting with the stomach, which maintains an acidic environment designed to break foods down so that they can be processed by the intestines. The intestines extract usable nutrition from food, ultimately expelling the waste through the anus.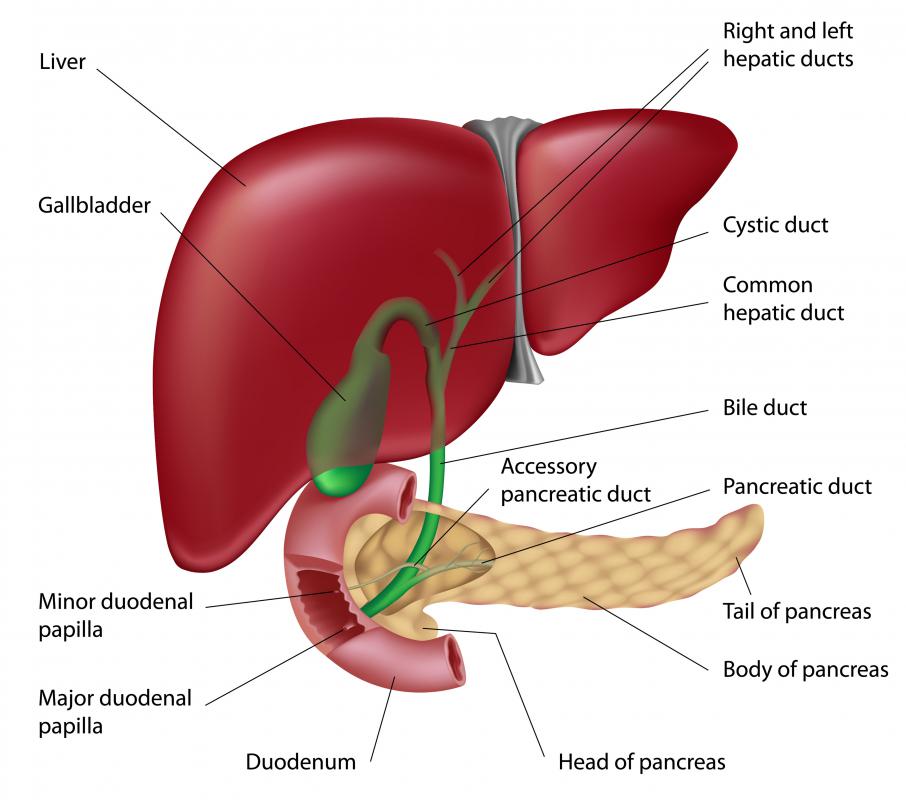 A number of major organs are designed as filters, such as the liver and kidneys. These organs also perform other metabolic tasks, such as maintaining the electrolyte balance in the kidneys, or generating bile in the case of the liver. Kidneys link to another important organ, the bladder, which expels waste fluids from the body. The spleen breaks down old blood cells and stores blood, as well as participating in a small way in the production of fresh blood. The pancreas produce enzymes and hormones which help the body run smoothly.
All of these major organs would be fairly useless without the framework of the body, provided by the bones. In addition to providing support for the body and giving it a shape, bones also store minerals and produce fresh blood. Finally, all of the major organs are covered by the skin, the largest organ, which consists of multiple layers of protective cells. The skin insulates the body from the outside world, absorbs small amounts of nutrients, and processes vitamins B and D. It also helps to regulate the temperature of the body, and plays a major role in sensation through very sensitive receptor cells.