What are the Different Types of Running Apparel?
Since running can be difficult on the runner's body, and when running outside the runner is exposed to the elements, it is important to choose the correct running apparel to maximize comfort and performance. The most important piece of running apparel is, not surprisingly, a pair of good running shoes, followed closely by well-cushioned and properly fitting socks. These are not the only pieces of running apparel that will make a runner's experience a positive one or a painful one.
When choosing running apparel, moisture-wicking material is the golden rule. Runners sweat, and if that moisture remains on the skin, the runner can get cold in chilly conditions and simply uncomfortable in other conditions. Moisture-wicking running shirts, tank-tops, and shorts take all that moisture from sweat and move it away from the skin, ensuring the runner stays relatively dry and comfortable. Materials like GORE-TEX® wick moisture, and in cold weather, can provide extra warmth without being stifling.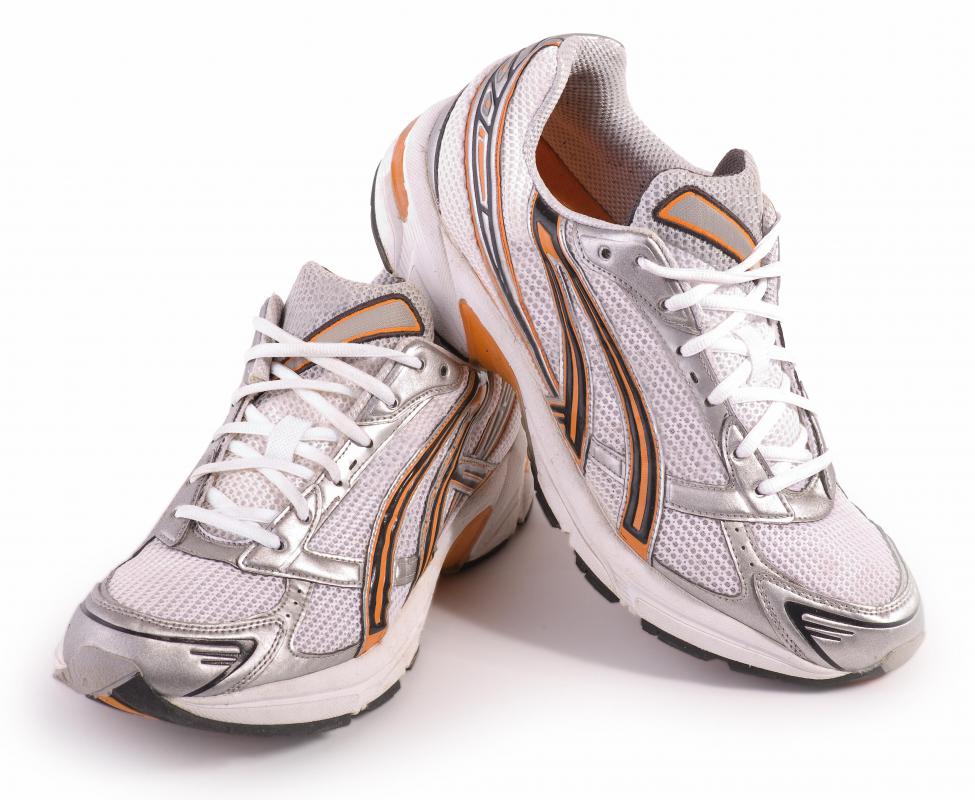 For cold weather running, LYCRA® running tights are a strong choice. They cling close to the skin, wick moisture away from the body, and provide warmth without being cumbersome. Unlike pants, the tights will not bunch up, shift during activity, or catch in the wind. LYCRA® shorts can also be worn underneath running shorts to provide extra comfort and moisture control.
Women must consider sports bras as well when choosing running apparel. Like most running clothes, sports bras can also be moisture-wicking and typically cling close to the skin to avoid becoming cumbersome. They can be worn underneath a running tank top or shirt, or in some cases, worn alone, as most are made to cover effectively.
The most important consideration when choosing running apparel is choosing the best shoes and socks. Socks should provide cushion but fit close enough to the foot that they don't bunch up or move, which will cause uncomfortable blisters. Like other types of running apparel, some running socks are designed to wick moisture away from the skin; it is important to keep the foot as dry as possible to avoid rubbing, which can cause hot spots and blisters.
Running shoes should fit snugly and have a cushioned, durable sole. They should have a well-formed arch. Insoles often are made of memory foam, which will mold to the runner's foot after repeated use. For warm-weather running, the shoe should be breathable — that is, it should have enough venting or mesh material that the foot can release moisture that could cause blisters. The runner should spend a significant amount of time breaking in new running shoes before running any races or long distances in them.