What Are the Different Types of Process Control Jobs?
People who work process control jobs are commonly responsible for overseeing and improving integral processes within an organization's normal workflow. A process control specialist who works in strategic management, for example, might focus on different ways of controlling processes performed by employees, while one in the manufacturing industry might focus on operating and improving the performance of machines. Process control workers also work in the information technology (IT) industry. They might be responsible for developing networks and information systems that enable organizations to improve interior workflow, share data, and monitor automated processes and levels of productivity.
Many different industries have process control jobs. Employers also commonly assign process control workers different levels of responsibility. For example, in one organization, people with process control jobs might design and implement new systems or procedures, while in other organizations, they might simply run specific machines, troubleshoot when machines malfunction, and report serious problems to managers or supervisors, who can then schedule repairs and replacements.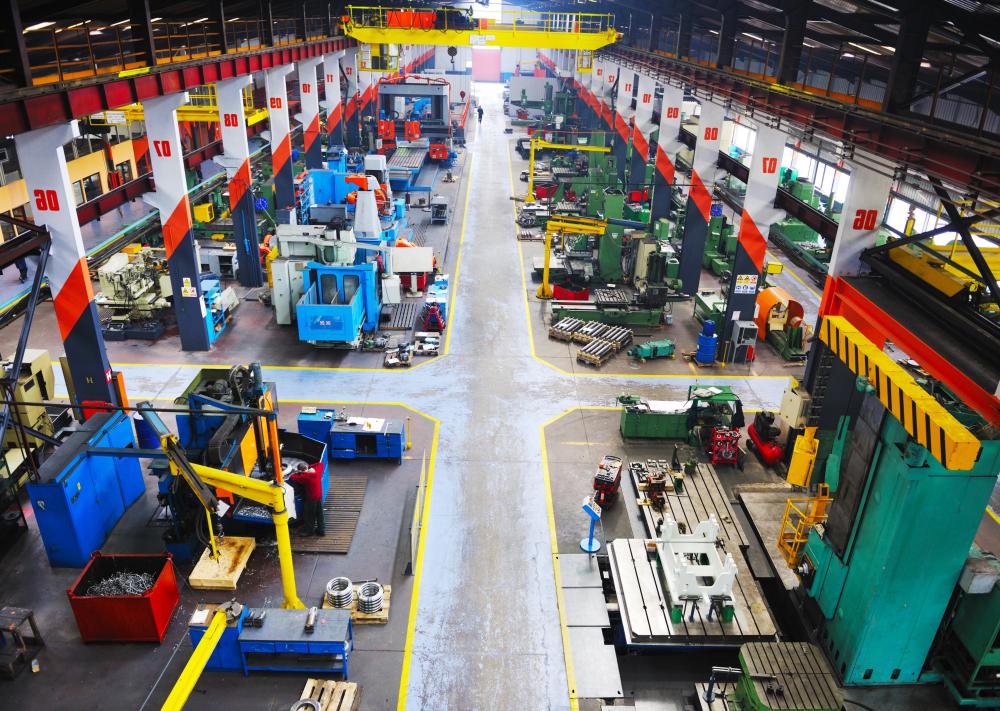 In strategic management, process control specialists often work for consultant firms, where they are contracted by organizations that can benefit from third-party, objective advice. Process control professionals meet with upper level managers to discuss where shortcomings in processes might be found and to determine goals to achieve through process revamping. In some organizations, especially in larger organizations and companies with complex workflows systems, people with process control positions might work full-time to oversee regular operations, ensure that they are reaching desired outcomes, and to evaluate and improve processes as needed.
Those who have process control jobs in industries such as manufacturing are commonly responsible for overseeing the performances of machines. A person who works with industrial sewing machines, for example, might check machines periodically to ensure that they are correctly threaded and to monitor the amount of tension being put on the yarn. In most cases, people who have these kinds of process control jobs work with automated machines and check to make sure that they are properly completing work and that factors such as humidity levels are correct.
In organizations with complex networks and information systems, people with process control jobs must be familiar with network architecture and be able to quickly troubleshoot and ensure that all software and hardware are properly functioning. It also is common for people with these kinds of jobs to perform as data maintenance managers, who organize digital information in databases. These professionals might work for IT departments or for IT consulting firms.