What are the Different Types of Paperweights?
Paperweights can be anything you want them to be, from the inexpensive version available at an office supply store for just a few dollars, to a collectible or a rare piece of desk art. Personalized paperweights are also nice and you can order a customized design or create one yourself. Paperweights make great gifts, such as when an executive gift is in order for holidays or promotions, or for a friend starting his or her own business. They also work well for grab bags, or for that hard to shop for person.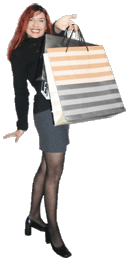 Some people even collect paperweights, and you can select from hundreds of interesting styles and varieties to find something unique to add to that special someone's collection. Paperweights come in many shapes, sizes and designs, from ivory, onyx, stone, wood and metal to cut glass and crystal. Styles range from the antique to the contemporary, from sports themes and awards to intricately detailed designs. If you're looking for a unique promotional item for your company, paperweights with your logo on them may be just the thing.
Custom paperweights include glass etched with a name or monogram as well as engraved wooden options. Other styles may contain a personal message or favorite photograph, which you can add yourself. Many different types of customizable paperweights are available in craft stores, but the most popular is probably the clear glass half sphere. This design is simple to customize by adding a photo or image to the bottom which can be seen through the globe. Simply add felt beneath the image and lay flat or glue glass beads on for "feet."
Paperweights are usually decorative, but they also provide function when sorting paperwork and keeping stacks of papers neat and tidy. Since there are many affordable options, it pays to keep an assortment of them handy to keep paperwork in order. You might even want to start a collection of your own, for function and for style. Choose a theme or just collect as many unusual varieties as you can find. Display them in your office as art when not in use, and they will instantly become the subject of conversation.