What are the Different Types of over-The-Counter Sleep Aids?
The different types of over-the-counter (OTC) sleep aids include antihistamines such as diphenhydramine and doxylamine. These varieties are often available in pill form and may be taken orally. Homeopathic sleeping pills include more natural supplements that may be used as an alternative for mild sleep problems. Additional types of OTC sleep inducers, including herbal solutions, may also be available.
Sleeping pills are among the most often used types of over-the-counter sleep aids. Both name brand and generic sleeping pills are made with antihistamines. Diphenhydramine hydrochloride is one of the antihistamines used in some over-the-counter sleep aids, while other varieties contain doxylamine succinate. Some brands also offer pills that combine antihistamines with acetaminophen for pain relief.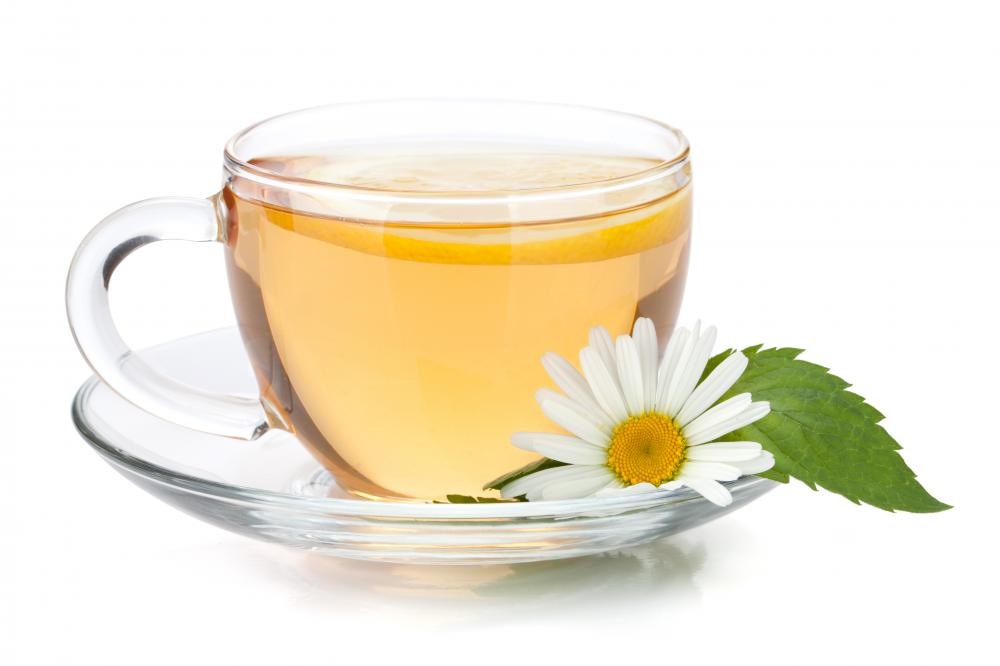 Liquid over-the-counter sleep aids are also available to assist those who experience difficulty sleeping. These sleep aids are often used in medications that treat minor cold and cough symptoms, and usually combine antihistamines with alcohol. Sleeping pills and other types of OTC sleep inducers that contain antihistamines may have side effects, however. They may affect the users' ability to operate motor vehicles or to perform tasks at work.
Natural over-the-counter sleep aids include herbal and hormonal supplements such as melatonin, valerian root, passionflower, humulus lupulus, and chamomile. These dietary supplements are available in pill, capsule, or tablet form. Melatonin supplements contain manufactured versions of this natural hormone, which is responsible for regulating the body's internal clock.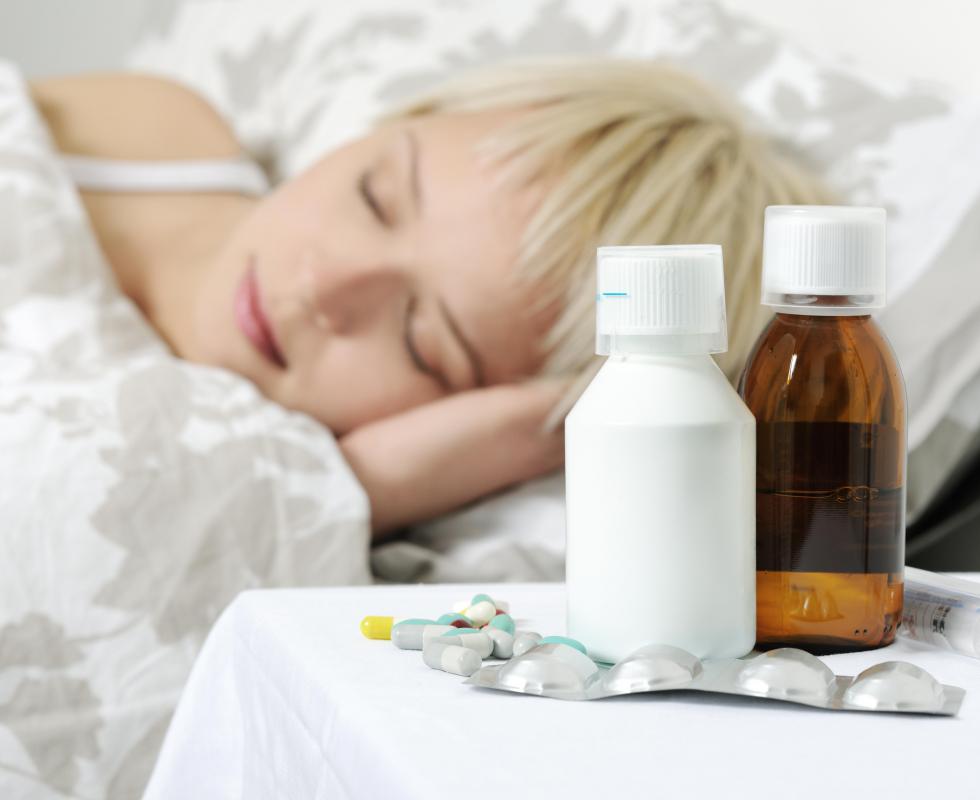 Some brand name natural sleeping aid products contain a mixture of herbs. These mixtures are classified as homeopathic sleep aids because they cause fewer side effects than prescription pills and over-the-counter antihistamines. Chamomile tea is another over-the-counter sleep aid that is often purchased as a natural remedy for difficulty sleeping.
While herbal supplements and teas are among the safer homeopathic sleep aids, they do sometimes cause some side effects that can be serious. These side effects tend to occur when natural sleeping aids are not taken in moderation. Some doctors recommend only taking low doses of herbal over-the-counter sleep aids in order to prevent side effects.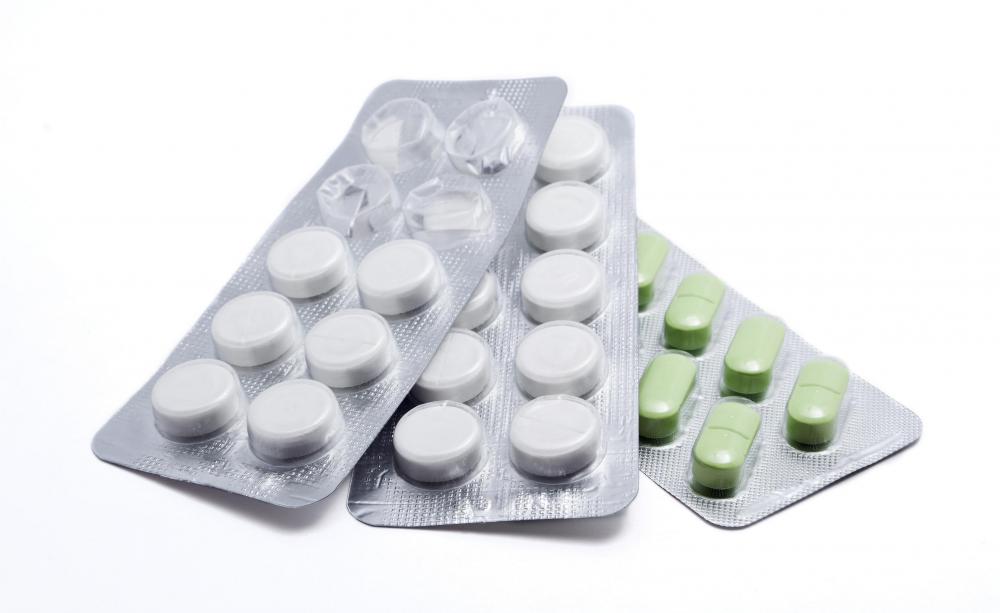 OTC sleep inducers are usually most effective when taken occasionally or for short periods of time, such as once a week. Some users of sleeping pills or other sleep inducing products may develop a tolerance for these medications. This may cause users to require a higher dosage of over-the-counter sleep aid in order for it to be effective. Higher dosages can increase the risk of experiencing side effects.