What Are the Different Types of National Accounts Jobs?
People employed in national accounts jobs are responsible for marketing products and interacting with clients and business partners that may be based in various locations across an entire country. Major companies employ a variety of individuals in national accounts jobs and these roles include sales people, accountants, business managers and directors of operations. Typically, people employed in these roles form part of a central chain of command and these individuals do not have to report to regional managers or executives.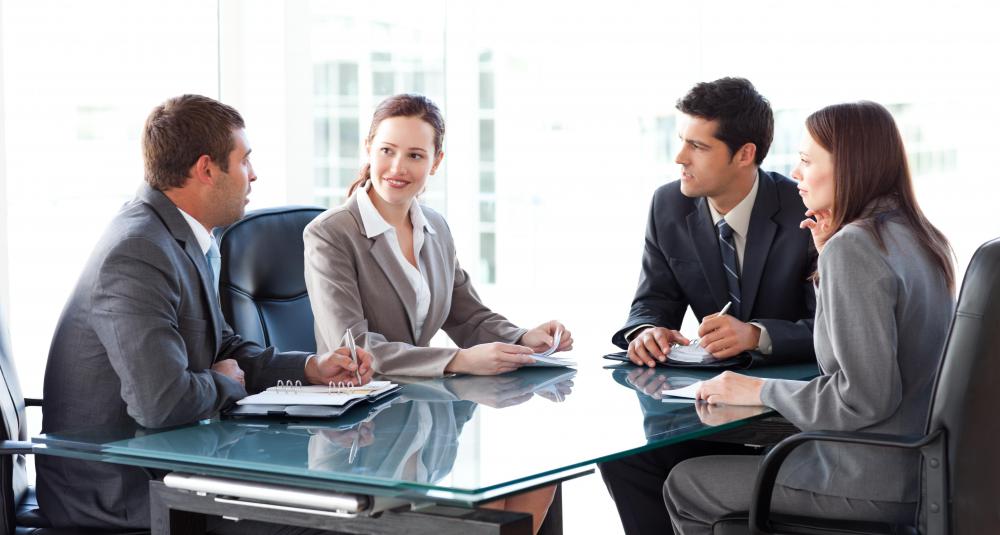 Many firms employ sales people in entry-level national accounts jobs. These individuals are responsible for increasing the firm's client base by making proactive sales calls to prospective clients. In some instances, national sales team members may also be tasked with arranging face-to-face meetings with clients in which case these individuals may spend the majority of their time traveling around the nation. Financial firms, manufacturing companies and telecommunications firms are among the types of companies that employ national sales team employees. In many instances, these salespeople support the efforts of regionally based salespeople, although the national accounts group members normally also have to hit their own departmental revenue goals.
Accounting firms and finance companies employ accountants and clerks who are responsible for managing the firm's national accounts. These individuals send invoices to clients and accept payments from vendors and business partners. While accountants are primarily concerned with operations rather than sales, many of these individuals receive bonuses and commissions if existing business relationships are retained or expanded. In many instances, those employed in national accounts jobs only handle business relationships that involve other major companies while matters related to smaller firms are dealt with by regional accounts department employees.
A national accounts manager is responsible for managing the day-to-day activities of a sales team or other widely scattered employees. This individual receives annual revenue and production goals from a company director and divides the goals between the national accounts team employees. The manager is responsible for handling the team's annual budget and for making decisions about the hiring and firing of employees.
Want to automatically save time and money month? Take a 2-minute quiz to find out how you can start saving up to $257/month.
In many instances, the national accounts manager reports to a director who sits on the firm's corporate board. The national accounts director sets annual goals for the department and devises a strategy through the accounts team members can meet or exceed those goals. During board meetings, the director must share information pertaining to year-to-date results to the company chairperson and the other directors. Within a multi-national firm, the national accounts director may report to another executive who oversees the firm's operations across several different nations.