What are the Different Types of MLM Compensation?
MLM compensation is the way in which a person is paid for their involvement in a multi-level marketing operation. Multi-level marketing is also referred to as network marketing or pyramid marketing. The latter term carries a more negative connotation. The general principle of MLM compensation is that each person receives a percentage of any sales made by people they recruit into the scheme. The person then gets a smaller percentage of sales made by people recruited by their recruits, and so on down the chain.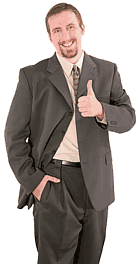 A unilevel plan is the simplest and most common type of MLM compensation. It means that the person gets some level of royalty from every sale by somebody whose recruitment can be traced back to themselves. In effect, this covers the entire pyramid of sellers below the original person. Generally in such plans, the royalty rates start out comparatively low and diminish with each step between the original person and the seller. Thus, the royalties collected from people at the bottom of the pyramid can be tiny.
A binary MLM compensation plan works in a similar way to the unilevel plan. The big difference is that each person in the chain is limited to two recruits. Each of these two recruits is allowed to bring in two recruits themselves, and so on. The idea is that the network grows more quickly as each person has less recruitment to do.
The Australian or "Aussie 2up" plan involves recruits paying a training fee or paying for training materials. Each person gets a proportion of the fees paid by each person they recruit. There is no royalty taken from anyone those recruits go on to recruit themselves. This means that the organizational chart for each person is essentially flat.
A matrix plan works on the same basis as a unilevel plan, but has a defined limit. For example, a three by six matrix would mean that the original recruit can earn royalties from three people they recruit themselves. They are then allowed to earn a lower level of royalties from one person recruited by each of these three recruits, an even lower level from the person one step further in each chain, and so on until there are six levels. The person's network will thus be full when it reaches three chains of six people, meaning that in a chart it will be rectangular rather than the more traditional pyramid.
The compressed compensation plan has the same structure as the unilevel plan. Each person's network will be pyramid shaped. The difference is that the royalties rate are set up to be much higher from the top levels and much lower from the bottom levels than a standard unilevel plan. This can be an advantage because, in most cases, those nearer the top of the chain are more likely to actually make sales from which royalties can be taken.