What Are the Different Types of Low-Fat Sweets?
Many types of fat-containing sweets have low-fat alternatives available, including cookies and bars. Low-fat sweets also include a variety of cakes, pies and cobblers. Even cheesecakes and puddings are offered as low-fat sweets, and they often feature low-fat ingredients and flavorings.
Many pies can be made low-fat simply by swapping out high-fat ingredients for low- or non-fat alternatives. Traditional pumpkin pie can lose some fat by using fat-free sweetened condensed milk in the filling. Another option with pumpkin and similar, custard-style pies is to do away with the crust and simply bake the crustless pie in a dish, thereby losing any fat from the crust. Classic cherry cheese pie is made with a reduced-fat graham cracker pie crust, low-fat cream cheese and light cherry pie filling.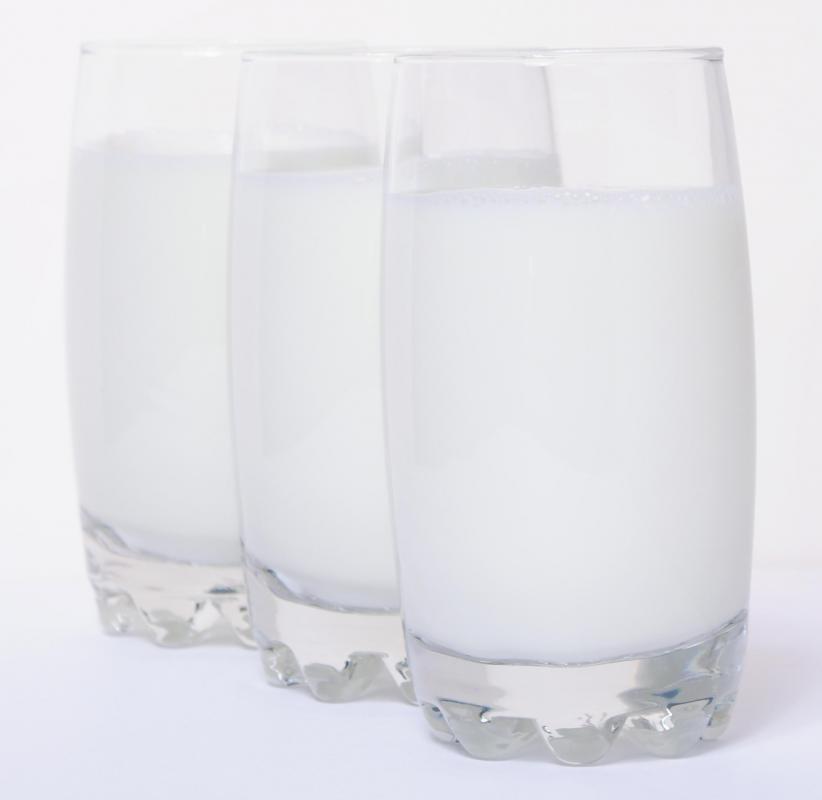 Low-fat sweets include a variety of flavors of pudding, where skim milk is typically substituted for the higher fat, whole milk version. Pineapple pudding features sugar-free instant vanilla pudding mix, crushed pineapple and plain low-fat yogurt. Tiramisu pudding is made with fat-free Swiss mocha flavor coffee mix, fat-free cream cheese and fat-free, sugar-free instant vanilla pudding and pie filling.
Frozen low-fat sweets include pineapple sherbet, strawberry Italian ice and frozen pumpkin squares. Fresh peach sundaes feature peaches, cinnamon and frozen vanilla yogurt. Cantaloupe sorbet features granulated sugar, lime juice and diced cantaloupe. Vanilla orange yogurt pops feature frozen orange juice concentrate, vanilla extract and plain, nonfat Greek yogurt. Strawberry granita is made with sugar, sliced strawberries and fresh lemon juice.
A variety of cookies and bars are available as low-fat sweets, including pumpkin spice bars and cherry pecan biscotti. Coconut macaroons are made with egg whites, shredded coconut and nonfat condensed milk. Italian almond cookies feature almond paste, egg whites and sliced almonds. Oatmeal raisin cookies are made with pureed prunes, brown sugar and quick-cooking oats. Raspberry splits are made with raspberry preserves, powdered sugar and almond extract.
Cobblers and cheesecakes can be made in low-fat versions, including plum cobbler, chocolate raspberry cheesecake and sugar-free blueberry cobbler. Apple cobbler features dried plum puree, nonfat milk and apple pie filling. Blackberry cobbler features frozen blackberries, sugar and skim milk. Swirled chocolate cheesecake is made with Neufchatel cheese, egg substitute and almond extract. Mini berry cheesecakes are made with crushed vanilla wafers, fat-free cream cheese and red raspberries.
There are many low-fat versions of cakes, including gingerbread cake, angel food cake and lemon poppy seed cake. Pumpkin cake roll is made with canned pumpkin, artificial sweetener and cinnamon. Fresh peach cake features plain nonfat yogurt, honey and fresh peaches. Pineapple angel cream cake is made with instant sugar-free vanilla flavor pudding and pie filling, crushed pineapple and fresh raspberries.