What are the Different Types of Keloid Scar Treatment?
Keloid scars, which are raised, lumpy scars that often extend beyond the original injury site, can be difficult to get rid of. While in some cases, they may become smaller over time, they may return if they are removed. Initial keloid scar treatment may consist of easing the itching and swelling with silicone pads or cream and preventing the scar from becoming darker and more noticeable through the use of sunblock and bandages. Further options include using cortisone injections, cryosurgery, and excising it surgically; however, the keloid is apt to return. Those who are prone to developing keloid scars should take measures to help prevent their formation, as there is no quick fix to get rid of them.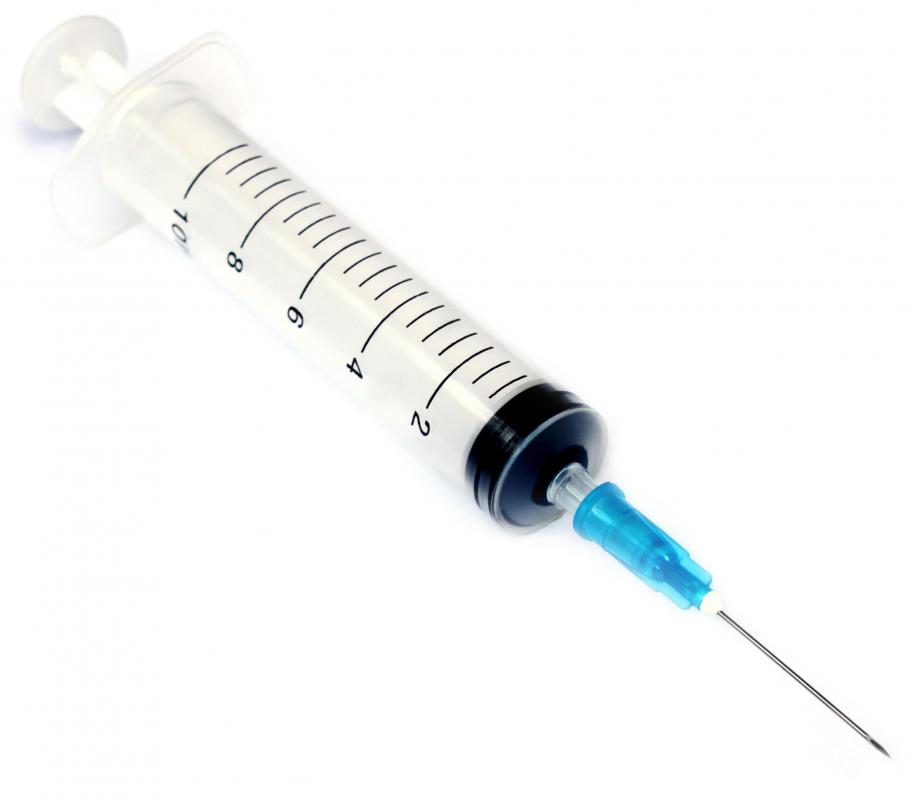 A person who has a history of developing keloid scars will always carry that risk. Preventing keloid scar formation by avoiding unnecessary body modification, such as tattoos and piercings, is the simplest way of dealing with the scars. When they need to undergo surgery, patients should inform the surgeon of their tendency to develop keloid scars. The surgeon can apply a silicone gel pad or a pressure dressing over the incision site 23 hours a day until the wound heals. This is not a foolproof method and some patients may still develop the scars.
Keloid scar treatment may include using silicone cream or pads, which are available over-the-counter, to help reduce swelling, itching, and irritation or pain. These will not get rid of the scar, but can help ease symptoms. It will typically take at least three months of consistent application to see a benefit from these products. Another common keloid scar treatment is the application of sunblock prior to sun exposure, because sunlight can darken the scar and make it more noticeable. The patient may also simply cover up the scar with clothing or a bandage before going outside.
Aside from silicone cream and sunblock, a keloid scar treatment that is often attempted first is an injection of cortisone, which is an anti-inflammatory medication. Cortisone injections may be administered every month for three to six months. This keloid scar treatment will not completely get rid of it, but the patient may notice that the scar becomes flatter and less noticeable.
Often, cortisone injections are used along with cryosurgery to treat small keloid scars. A doctor will freeze the scar with liquid nitrogen and remove it. There is a risk that it will reappear. Some patients may prefer to try laser surgery, which can help reduce discoloration and improve the texture of the skin.
Another keloid scar treatment is a more traditional surgical approach. The surgeon can excise the scar and apply electron beam radiation or orthovoltage radiation, which can help prevent the scar from returning after surgery. Instead of these treatments, the patient may opt to have the scar surgically excised, followed by an injection of alpha-interferon to help prevent recurrence. None of these keloid scar treatment approaches are guaranteed to work and patients may need to try several different treatments.