What are the Different Types of Jurisdiction?
"Jurisdiction" refers to the rights or authority by which a specific court is able to judge a case. There are several divisions of jurisdiction, including both geo-political and object-based divides. The three main types of jurisdiction are known as territorial, personal, and subject matter. The geo-political levels of jurisdiction are often divided into regional, state, national, and international levels. Determining jurisdiction helps define how a case shall be tried, and at what level of the courts.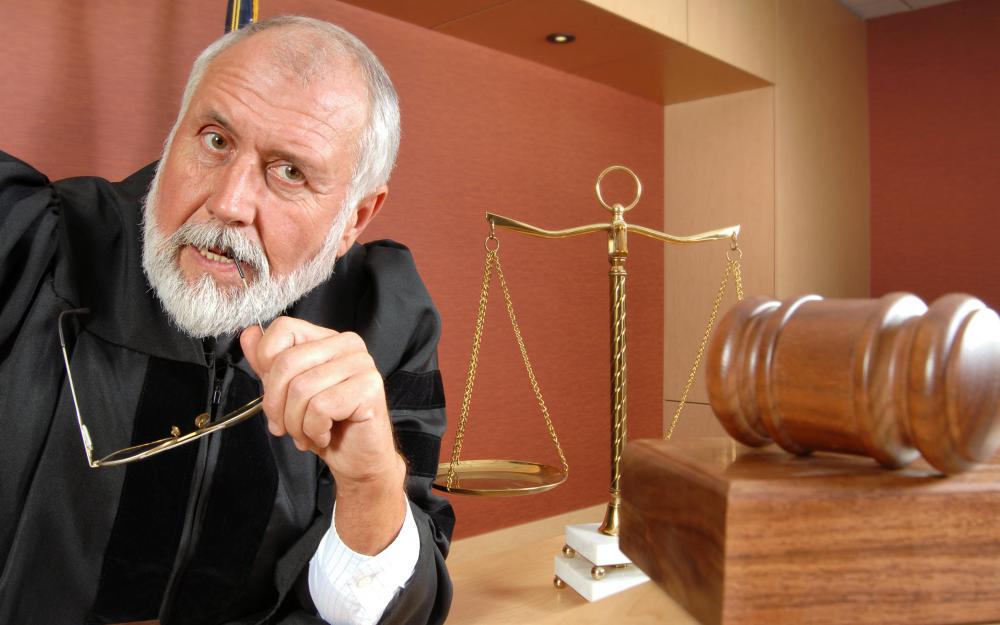 The major types of jurisdiction help determine the geographic location of a case. For instance, if a couple lives in California, but one partner requests a divorce after moving alone to Wyoming, the courts of Wyoming could not make property or asset division determinations for the partner remaining in California. This would be because personal jurisdiction, one of the three major divisions, requires that a case be tried in an area where the defendant either resides or has some ties. The territorial division refers to the geographical area where a court has power. For instance, the state court of Virginia has power to handle cases that occur within the boundaries of the state.
Subject matter, the final major division, refers to the type of court with the authority to hear a case. For instance, a family law court has the authority to hear cases that involve custody, divorce, or child support determinations. A criminal court, by contrast, has the authority to handle cases in which a breach of the criminal code is alleged.
Jurisdiction is also determined by the level of authority of the court. In general, cases are heard by the court best-suited to manage them; it makes little sense, for instance, for a state court to hear a case that regards graffiti in a single city schoolyard. Similarly, a regional or local court would not have the authority to hear a case that involved a federal charge of murder. Most criminal and civil cases are heard at a state level, while cases that involve interstate crime, federal crime, or constitutional questions, are heard at the national level. Many countries also belong to international law bodies, such as the United Nations, that have a judicial branch that can act on a multinational level. Generally, adherence to the decisions of a supranational body such as the International Court of Justice, is voluntary on the part of each nation concerned.
One other division of jurisdiction may exist between primary and appellate courts. Primary courts hear new cases, such as a contract dispute brought to court for the first time. Appellate courts handle cases that have already gone through an initial trial, and have had a verdict which can be appealed. The job of the appellate court system is to review appeals to determine if the primary court acted appropriately.