What Are the Different Types of International Trade Contracts?
A basic trade contract involves an agreement whereby one party promises to pay for goods or services that another party provides. International trade contracts are agreements between parties located in two different states. In many instances, international trade contracts involve import and export agreements. Trade contracts are subject to international law, and are impacted by trade agreements between particular nations.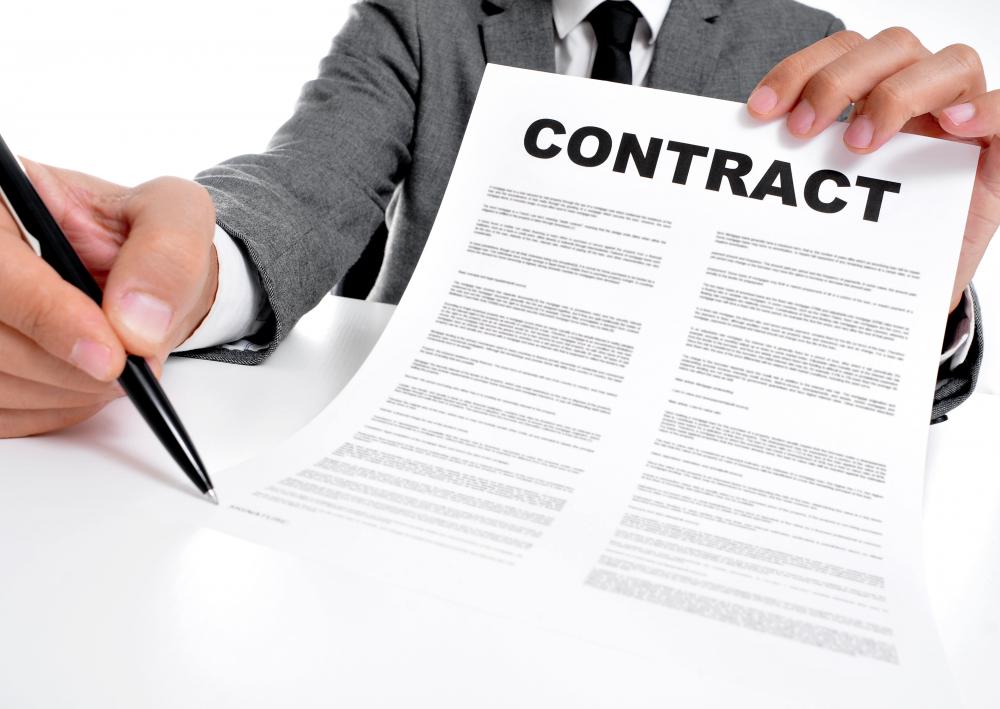 Multi-national companies create trade contracts with manufacturers that produce low-cost goods in other nations. Such deals enable firms to reduce costs by cutting domestic labor costs. Companies also enter into trade agreements to import food and produce from overseas. Some trade agreements are designed to transport minerals including oil, gas and precious stones to nations where such natural resources do not exist.
These trade contracts often involve government entities or businesses in a particular nation paying for services that are provided by contractors from another nation. Such agreements often involve skilled professionals such as engineers or scientists who bring their expertise to nations where few professionals have the requisite skills to perform certain functions. The supply of goods is often negotiated into service contracts as a condition of the deal.
Governments often enter into trade contracts on behalf of companies designed to facilitate trade between nations. Agreements to eliminate tariffs are common features of international trade contracts. In other instances, governments enter into aid-for-trade deals whereby one nation provides aid to a poor nation and that nation agrees to buy goods or services from contractors based in the donor nation. Such contracts often become null and void if the nations involved become involved in political or economic disputes. In extreme cases, nations place trade embargoes on one another which means that companies located in the two nations can no longer trade.
Entities involved in international trade contracts have to reach an agreement on how the goods should be transported from the supplier to the buyer. Ships and airplanes often have to pass through the territory of several other nations before reaching the final destination. Consequently, an international trade contract should detail which party should cover the cost of transportation and which party should cover the applicable taxes and tariffs.
Trade contracts are often complicated, because nations around the world use different forms of currency. Since currency prices fluctuate on a daily basis, many trade contracts are based upon payments being made in types of currencies that typically have low levels of volatility such as the United States dollar, the Euro or the Swiss franc. Trades of certain types of goods such as crude oil, are always priced in United States dollars.