What Are the Different Types of Home Theater Lighting?
Home theater lighting consists of anything from table lamps to decorative home theater sconces. Many people have their lighting custom made or choose novelty lights, such as lamps designed in the shape of a movie camera or director's clipboard. Fluorescent home theater lighting may be installed in home theater cabinets and storage units to add light in darkened areas. One option that can provide a flashy effect and visual display would be rope lights. The light emitting diode (LED) lighting may be seen in a wide array of colors, as well as clear or white. Some LED rope lights also have the option of flashing on and off.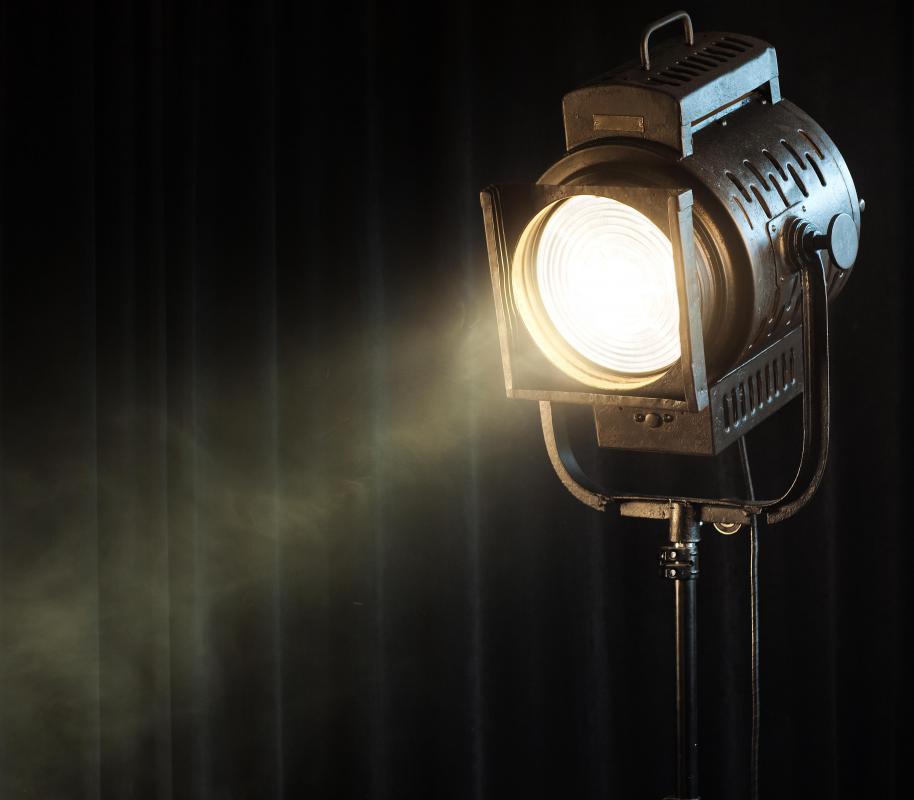 Shelf and cabinet home theater lighting is very popular. When people install wine racks and storage cabinets in a home theater room, carefully placed shelf lighting can add the perfect ambiance. Home theater lighting often includes custom-made LED lighted cabinet shelves. These lights generally provide just the right amount of illumination where it is needed most. Some lighted cabinets also have adjustable tilted shelves for angled lighting options.
Fluorescent cabinet lighting is often mounted on the surface of a shelf, although some lights are recessed. These lights are generally easy to install and usually include a long power cord. Most people prefer to have the power cord from the lighting sets hidden.
Table lamps are also popular and are often used for home theater lighting. A table lamp may be designed to match the media room decor or be a stand alone piece that commands attention. One example of a unique table lamp designed for a home theater room is a tripod movie studio lamp. This type of lamp resembles authentic motion picture lighting. Alternately, a floor standing lamp may be used in a media room.
Modern technology has made it possible to install fiber-optic home theater lighting. This method emits a sparkly fiber optic display of light on the ceiling that resembles flickering stars. This type of home theater lighting is generally customizable and the fibers may be situated close together or at a distance apart.
Halogen and fluorescent track lighting fixtures are often seen in media rooms. Track light fixtures are hung from the ceiling and are generally low voltage. This is a good option for providing light in a dim area of a small room.
Custom made wall sconces are a creative way to decorate a media room. A wall sconce may be designed with a movie theater motif. Wall sconce home theater lighting may also feature an art deco design. Spotlight designs are also popular for media room sconce lighting.