What Are the Different Types of Home Office Telephone Systems?
Digital multiline home office telephone systems with various features have become less expensive for home-based businesses. Not all types of phone systems will work for a home business or telecommuter. Cost and the number of calls expected should be considered, as well as whether Internet-based systems provide the reliability the user will need.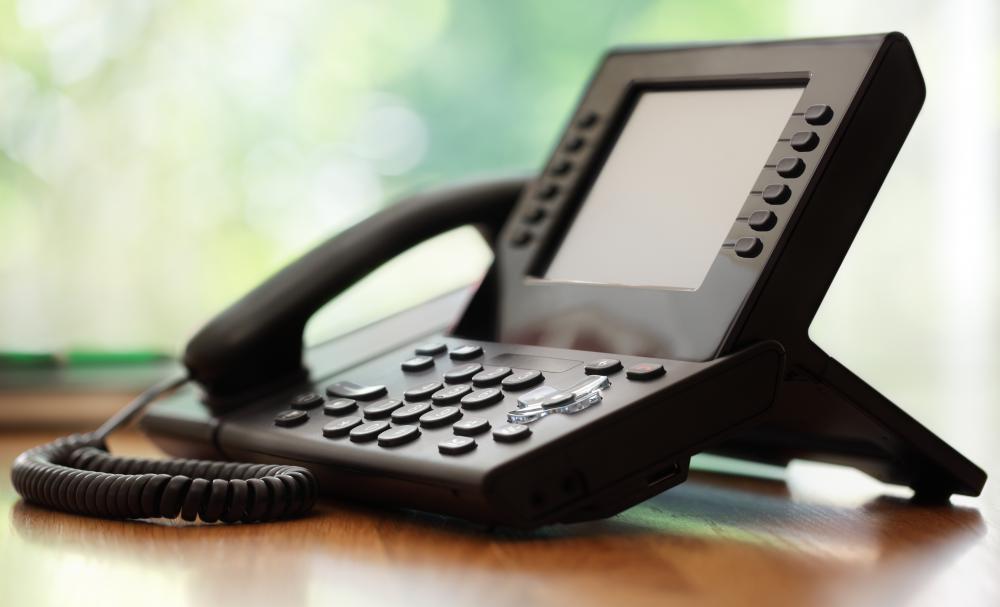 Three types of phone systems are private branch exchange (PBX) systems, key system units (KSU), and KSU-less phones. The first has hardwired dependent programmable switch systems to handle multiple lines and extensions and is better suited to a larger company. KSU units with a central control provide features similar to PBX on a lesser scale; but, like PBX, they must be specially installed. For home office telephone systems, a KSU-less unit is probably the best way to go.
Freelancers and small home-based business owners typically only have as many clients as they can handle. Depending on local service, a second phone line may be cost-prohibitive for home office telephone systems, but in the US it is usually tax-deductible. The KSU-less system is inexpensive and portable, without the need for special equipment installation. Well-made units generally start at less than $100 US dollars (USD). If a second line is preferred instead, most telephone companies offer three-way calling, call waiting and voice mail services.
Voice-Over-Internet-Protocol (VoIP) attached to certain computer programs allows videoconferencing, an added benefit for telecommuters or freelancers who need to attend long-distance meetings. Most audio calls can be placed on regular phones and use a VoIP service to move them over the Internet. They also work over special equipment that keeps them entirely computer based, but this can be expensive for home office telephone systems. A freelancer can use a broadband connection and an inexpensive online service that allows calls both to other computers and telephones.
Most home office telephone systems use electricity to power their digital functions. They need to be located near an outlet as well as a phone jack. Network-dependent VoIP systems may not be the best choice if accessibility is crucial, due to the risk of outages from network maintenance and server issues. A home office using VoIP should also have a decent battery backup and an alternative in case of equipment failure such as a computer crash or other hardware problem. Landline phone service should still work even if DSL does not.
The mobile office is becoming more common. Workers who travel frequently or whose business requires them to make client visits may choose to handle most calls through a cell phone. They are more likely to not have home office telephone systems at all. Companies will often cover the costs of service for employees especially if they are on call. Cell phones manufactured in the mid-2000s and beyond continue to add features such as email, Internet access and conferencing.