What are the Different Types of Health Technician?
Health technician careers can be varied and span a broad spectrum, including the mental and physical health fields. Some of the different types of health technicians include mental health technician, emergency medical technician (EMT), and occupational health technician. A laboratory health technician will typically work with laboratory equipment and perform diagnostic procedures. A medical records technician is a specialist in maintaining the history and records of patients.
In most cases, a mental health or behavioral health technician will oversee issues regarding important documents and patient records in a psychiatric or mental health facility. This may include a practice for counseling or behavioral therapy. This technician may work in an independent office or clinic.
There are many types of laboratory technicians in a wide array of fields. This type of health technician will primarily work with lab equipment. Depending upon the specialist the technician works under, he may be in charge of operating heart monitors or dialysis machines to name a few.
Generally, a radiologic technician, more correctly called a radiologic technologist, will need a bachelor's degree to practice. He may create and read radiographs, also known as x-rays. He may also inspect and perform diagnostic tests on high-end radiological equipment. He will be familiar with all the safety precautions regarding the usage of radiology.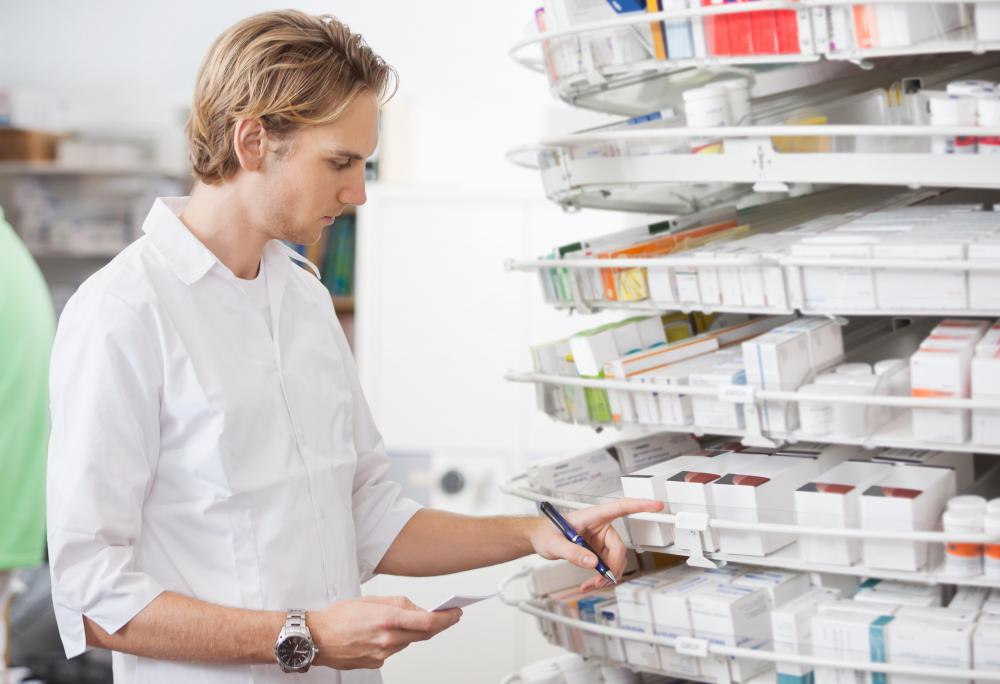 A pharmacy technician works closely with a pharmacist. Typically, this type of health technician will assist in overseeing prescriptions and dosages. He may be in charge of tracking the medication expirations and shelf life of various products, as well as interacting with major health care providers and insurance companies. Other duties may include record keeping.
The emergency medical technician (EMT) is specially trained to assist medical emergency patients and provide life-saving, on-the-spot treatment. This may involve treating critically ill patients such as those who have suffered a heart attack or stroke, or accident victims. EMTs will stabilize the patient and provide transportation to a hospital. Providing an assessment of the patient, the EMT will work with paramedics. His work will require flexibility and shift work because EMTs must be available 24 hours a day.
Another type of health technician is the surgical technician. This is a technician who works in a hospital operating room. He will have to perform duties involving all preparations for pre-operative procedures and surgeries. In many cases, he will prepare a patient for surgery.
Perinatal health technicians typically perform duties in delivery rooms. This technician may assist in transporting patients to and from operating rooms, and taking inventory of supplies. He may be in charge of reports and medical records. Other duties may include monitoring blood pressure as well as taking patient temperature.