What are the Different Types of Glass Bathroom Tile?
Glass bathroom tile has become very popular in recent years and is available in several different types for various applications. One of the most widely available types is fused tile which features several layers of clear glass with an opaque coloring applied to the top or bottom. A slumped glass bathroom tile has a curved surface while the etched tiles have a translucent appearance. Smalti tiles are usually cut very small for use in mosaic designs, and sintered tiles have a durable, scratch-resistant finish. Cast glass bathroom tile is made entirely from recycled materials and often gives the appearance of gemstones.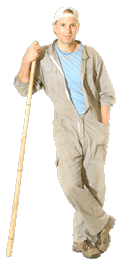 The popularity of glass bathroom tile has increased in recent years as different styles have become available. These colorful tiles may be installed as tub surrounds, flooring, backsplashes, or countertops, and installation can usually be performed as a weekend do-it-yourself project. The unique appearance of glass bathroom tile often provides a rich, elegant look. These tiles are typically durable, water resistant, inexpensive, and available in several different varieties.
Fused tiles are made from several layers of flat glass melted together during the firing process. Each layer of glass has a coloring applied to the top or bottom before being fused to the other pieces. Fused tiles may be constructed with up to six layers of glass. This multilayer method produces a colorful tile with a subtle, opaque appearance. These attractive glass tiles are sold in several different shapes and sizes for various applications.
A slumped glass bathroom tile is produced by melting a flat piece of glass until a pillow shape is formed. The curved appearance of this tile usually adds extra dimension to a wall or other surface. Slumped tiles are available in several different shapes, sizes, and colors. Etched glass tiles have a translucent coloring applied to the surface. An abrasive substance typically gives this tile its etched appearance.
Smalti tiles are coated with a silica paste prior to the firing process to provide a glazed finished appearance. These glass tiles are typically cut very small for use in mosaic-style designs. A smalti glass bathroom tile usually has a deep coloring for a more elegant look. Sintered tiles, another variant, are produced by adding glass powder to the mold prior to firing. These tiles are well known for their durability and scratch-resistant surface.
A cast glass bathroom tile is manufactured from recycled materials. These tiles begin as small pieces of colored glass that are fused together during firing. A cast tile often has the appearance of a multifaceted gemstone after the individual pieces have melted together. These tiles are often preferred by environmentally conscious consumers because of their recycled components.