What are the Different Types of Frameless Shower Enclosures?
Frameless shower enclosures surround the shower area with thick glass without a metal frame around each piece of glass. This type of enclosure offers several benefits, such as easier cleaning and a sleeker appearance. The lack of a frame tends to make the shower area look larger and more attractive as well. Consumers can choose between completely frameless shower enclosures or semi-frameless models and can also opt for a shower door that slides open, folds and slides, or opens on a hinge like a regular door.
When choosing between a frameless or semi-frameless enclosure, the biggest difference is usually the cost. A semi-frameless enclosure will have a frameless shower door that is very similar to that found in a frameless shower set-up. The other pieces may have some framing, however. This usually reduces the cost of the enclosure. This also can make it easier for a homeowner to install because the enclosure frame will be mounted first to support much of the glass.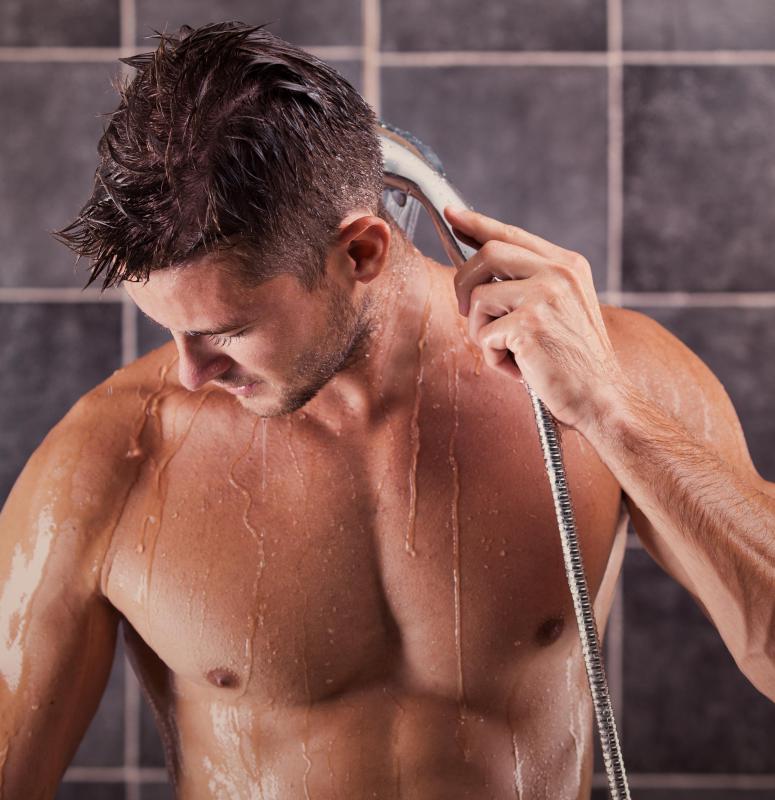 The different types of frameless shower enclosures vary mostly by size and shape. Some come in standard sizes for showers and tubs while others can be custom fit to almost any bathroom. Completely frameless shower enclosures bypass the metal frame, though there may be a track for a sliding door. The pieces of heavy, tempered glass will be attached to the wall, to the floor, and to each other with such things as clamps and silicone.
This type of frameless shower enclosure may require professional installation. The glass panels will probably be thick and heavy, making them harder to move safely. The clamps and silicone that take the place of a frame must also be installed correctly for proper water containment, and if the pieces are installed incorrectly, the heavy glass might fall and break.
The types of doors that are usually available in frameless and semi-frameless enclosures are bypass, bi-fold, and pivot. Bypass doors, often called sliding doors, slide back and forth to allow entry to the shower. Bi-fold doors also slide, but are made of more than one glass panel and fold at least once as they move. Pivot doors open like an ordinary door on a hinge. Frameless shower enclosures with bypass or bi-fold doors may be best for smaller bathrooms where there is less room to swing a door open.
The shower and tub area is probably the largest bathroom feature in most rooms. A frameless enclosure of almost any type can make it seem even larger, and it can be extra useful if the homeowner wants the tub or tile to show through more than it would with a framed enclosure. Many people choose frameless enclosures today when they complete bathroom or shower upgrades. Frameless enclosures typically cost more, but can definitely enhance the look of the room. Those who have smaller budgets can get the look of a frameless shower door by choosing a semi-frameless style.