What Are the Different Types of Contour Makeup?
There are several different types of contour makeup that can be used to shape the face, eyes, and body. The most common type is a powdered product, which is typically one to two shades darker than a person's natural skin tone. Liquid contouring makeup can often be used similarly to powders on the face, although they are also ideal for use on the body. Gel products are most popular for the body, and may include ingredients that cause the skin to constrict, providing even more shaping benefits.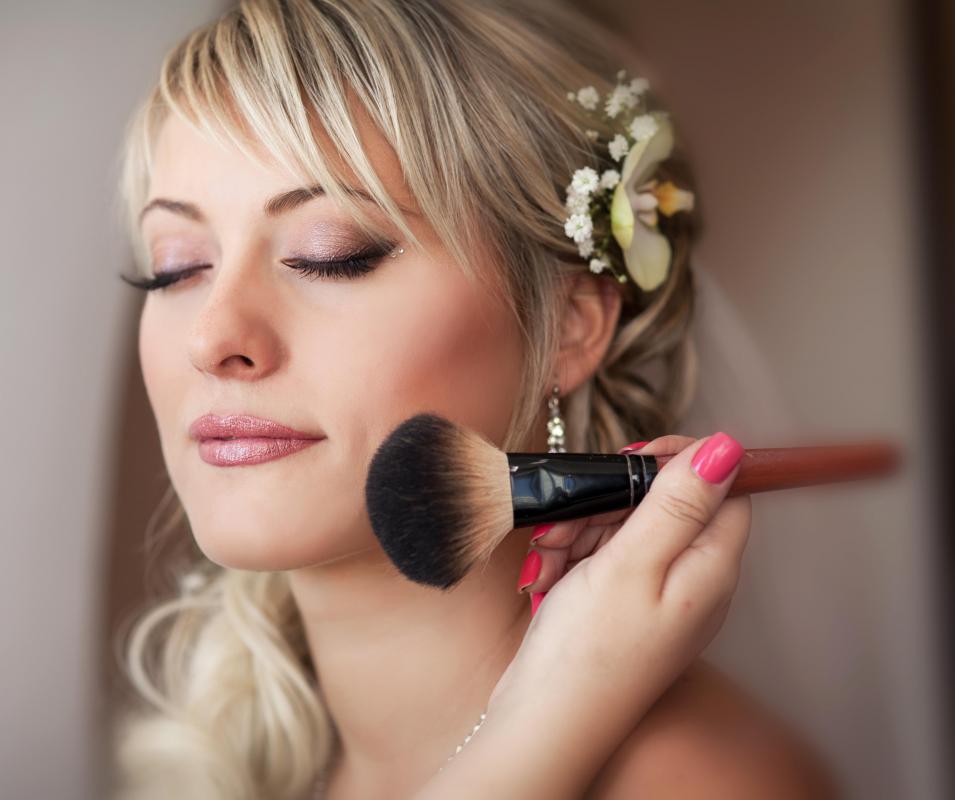 The most common and widely used contour makeup is a powder product that contains little to no shimmer, as this can reduce contouring effects when used on the face. These products are typically used on the face, and may be sold as a contour product or matte bronzer; however, any powder foundation with limited shimmer can be used similarly. This type of contour makeup is usually used around the outside of the face, in the hollows of the cheeks, and down the sides of the nose to enhance a person's natural bone structure and provide a slimming effect to the face. It can also be used between the neck and chin to temporarily slim the area. In some cases, contouring powders may be used in the socket or crease line of the eye to add definition to this area.
Liquid contour makeup is popular for both the face and the body. It can be used in the same manner as powder products on the face in the hollows of the cheeks, down the sides of the nose, or on the perimeter of the face, but it can be used on the body to provide shape to the chest, abdomen, or legs. This type of contour makeup, when intended for the face, is typically similar in consistency to liquid foundation, and a base product a few shades darker than a person's natural skin tone can be used as contour makeup even if it is not labeled as such. When used on the body, this type of product is typically water-resistant, and may or may not include light reflecting properties or shimmer.
While there are some gel products that are meant specifically to shape the face, gel contour makeup is most commonly used on the body. It provides a small amount of tint, and can help to create shadows in different areas of the body to mimic those created by natural muscle tone. Gel contour makeup also commonly includes ingredients such as caffeine that are meant to cause the skin to tighten up temporarily, reducing sagging and cellulite while increasing definition and shape.