What are the Different Types of Activewear Jackets?
There are various types of activewear jackets that are intended for use during different kinds of outdoor physical activities. In some cases, activewear jackets are warn during warm up activities for indoor exercises and then removed for the main part of the exercise circuit or routine. Some of the most common kinds of activewear jackets include running jackets, track jackets, bicycling jackets, and hiking jackets.
A running jacket is often nylon and designed with vents. The vents help to keep air flowing around the upper body, which is important to keep the skin from becoming clammy from sweat. These jackets are also often water-resistant so that runners can wear them even in damp or wet weather. Also, they sometimes have hoods or removable hoods for the same purpose. Running jackets are light enough so that they can be tied about the waist if the runner becomes too warm while exercising.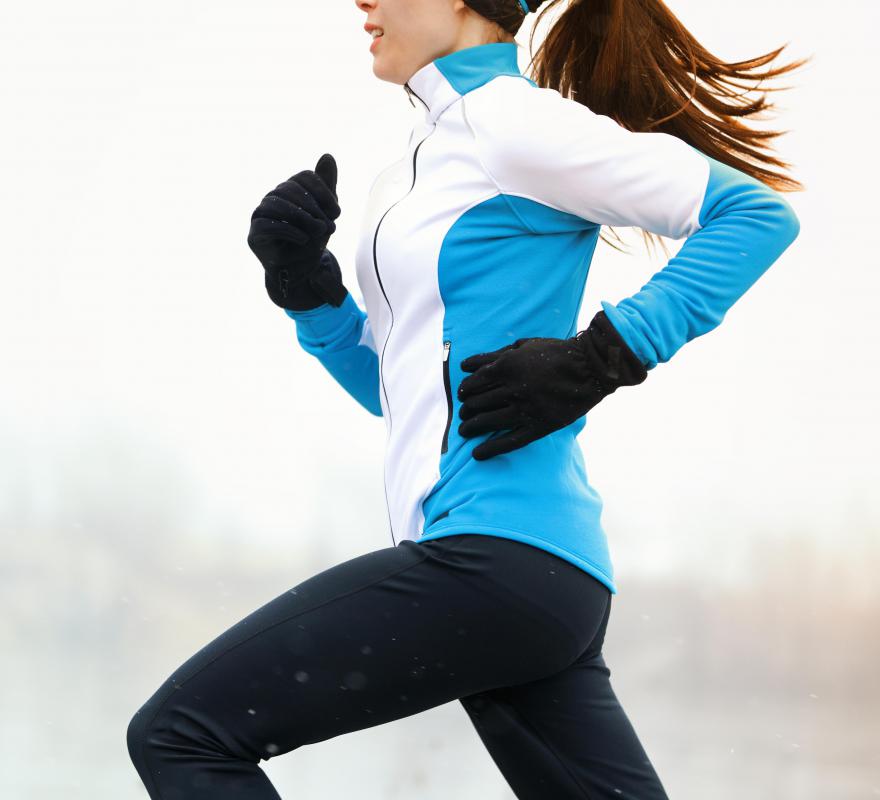 Track jackets are usually snugly-fitting jackets worn along with track pants. These kinds of activewear jackets are often made out of a kind of cotton that has been blended with elastic fibers. The material allows sweat to wick away from the body. Common features of track jackets are a zipper for the closure and stripes that run up the sides which are often continued in matching track pants.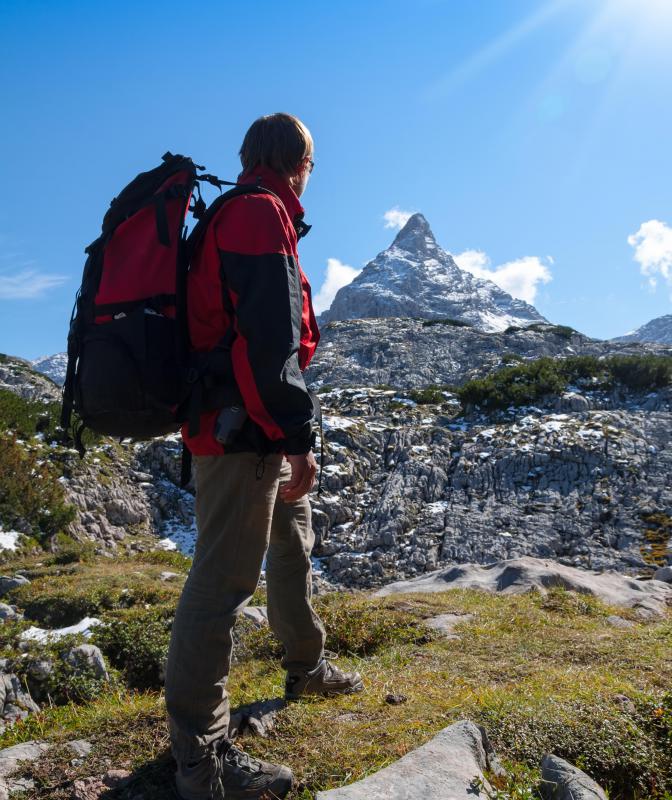 A bicycling jacket is quite similar to a running jacket. Both types of activewear jackets are often made of nylon and have hoods that can be worn in wet weather. The difference is that a bicycling jacket is often more closely fitted than a running jacket so that it reduces wind resistance.
Hiking jackets are often made of fleece to keep hikers warm even while hiking in cold weather or in chilly high-altitude regions. For hiking in wet weather, these sorts of activewear jackets are sometimes designed with a fleece interior for warmth and a nylon exterior to keep the hiker dry. Common features of these hiking jackets include plenty of pockets. This is so that maps, snacks, and even small cameras can be carried without the need of a backpack.
Many types of activewear jackets can also be worn as part of casual attire. In fact, many people wear their activewear jackets both during exercise and during normal daily life. In some cases, activewear jackets come with removable sleeves that detach with a zipper. This means that the jacket can double as a vest.