What are the Different Money Laundering Methods?
Money laundering is a means of storing or transporting money while obscuring its true origins. It is a serious crime in many countries, with conviction often carrying heavy fines, seizure of property, and long prison sentences. There are several different types of money laundering, often related to drug trafficking, dirty politics, and terrorist activities. The basic money laundering methods involve black market foreign exchange, offshore banking, business investments in fake or legitimate companies, and smurfing.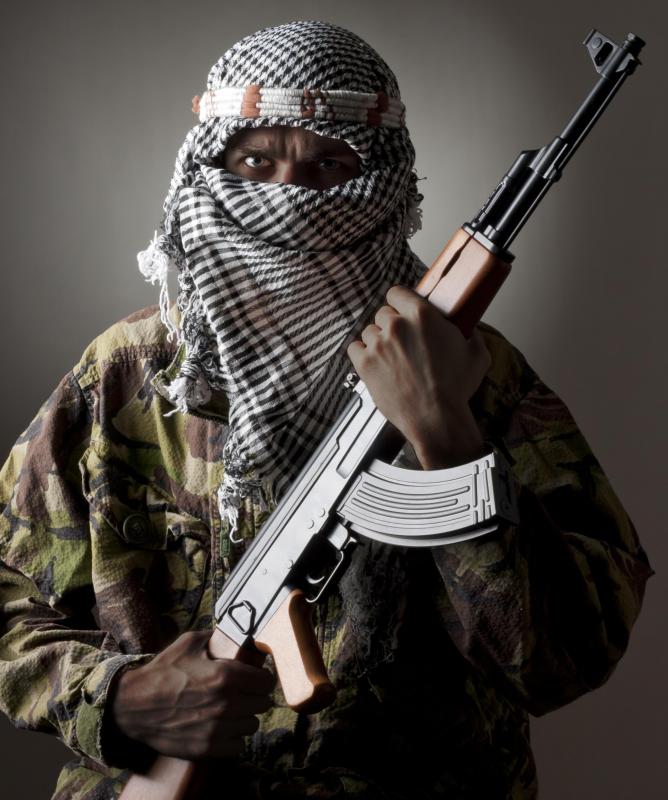 Black market foreign exchange allows a money launderer to turn easily traceable currency from an illegal or "dirty" source into untraceable funds in another currency. This often involves a partnership between black market foreign exchange workers, who help launderers avoid government taxes by making exchanges under the table, launderers, and importers that buy goods from the black market dealers. Using this partnership, a launderer can hand dirty currency to the black market worker, who then uses it to import goods for the importers, in return for a payment that can be given back to the launderer in a different currency.
Money laundering methods that use offshore bank account are somewhat less manageable, thanks to increased regulations on bank information policies. Traditionally, launderers would invest funds with financial institutions in countries with laws that permit banks to keep records private; the bank might have to report its total holdings to a government, but not give details on which account held which funds, and from what source. With international terrorism becoming a global concern, many offshore laundering havens have cracked down on privacy policies in the 21st century.
Smurfing, or structuring, is one of the most common money laundering methods, because it focuses on making funds untraceable through diversification. Many countries have financial regulations that require banks to file a report for any transaction over a certain set amount. Launderers skirt this regulation by taking dirty money and depositing it into many different accounts, investments, and even physical property, often under different names and in different countries. By keeping the deposits or purchases below the reporting amount, smurfing money laundering methods can sometimes keep suspicion off a laundering scheme.
Money laundering methods sometimes involve investments in fake companies, called "shells," or legitimate companies, called "fronts." These operations usually involve faking receipts and evidence to record profits for transactions that are actually from funneled laundering funds. Businesses that deal primarily in cash and have a relatively low weekly or monthly deposit level are often targets of laundering. Service-oriented businesses, as opposed to goods-providing businesses, are also commonly used, since there is less evidence of a service than of a purported good.