What Are the Different Hairstyles for Thinning Hair?
Hairstyles for thinning hair attempt to disguise the fact that a person's hair is fine or thinning. The styles either add volume to the hair, which masks the fact that there may not be as much hair as there used to be, or are cut in a manner that makes it look as though there's more hair than there actually is. Hairstyles for thinning hair include long layers for both women and men, slicked back hair for men, and a bob for women.
Layers, whether long or short, are one of the best hairstyles for thinning hair. The layers can make hair look thicker and as if there is more of it. This hairstyle works whether a person has hair on the short side, such as a short, shaggy cut for men, or if the person has long, shoulder-length layers. Ideally, the layers will be on the underside of hair, which further boosts volume.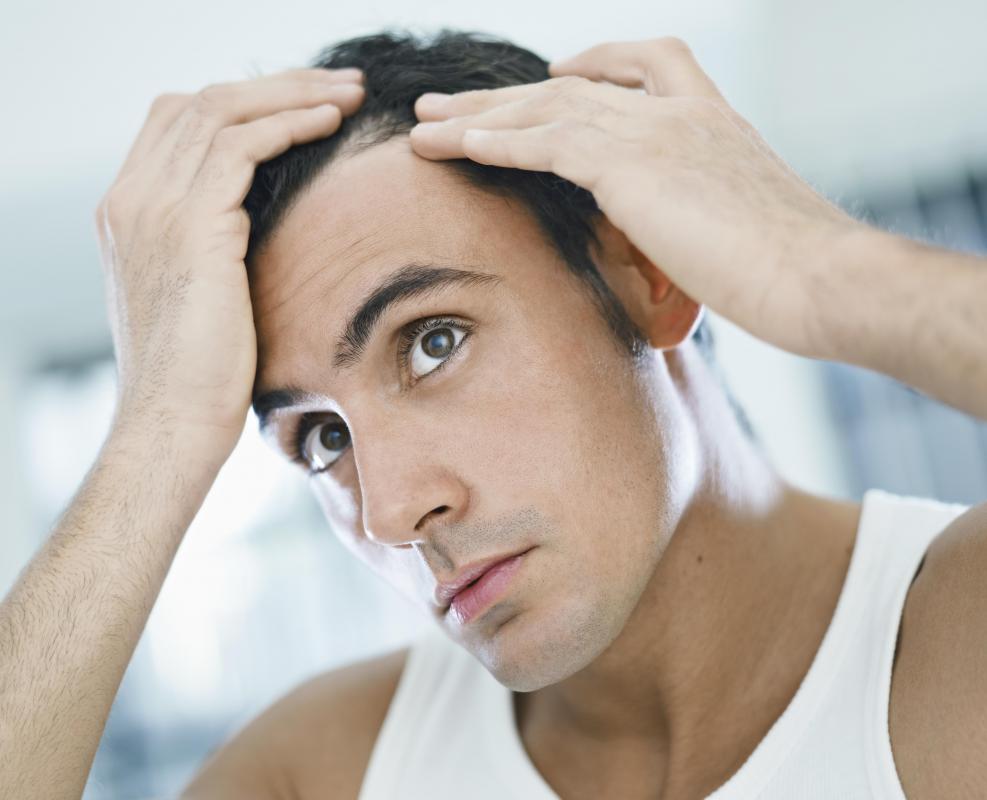 The shorter a person's haircut when she has thinning hair, the better. Even if a person decides to try a layered hairstyle, if the hair is too long, it will look even thinner as the layers fade out on the bottom. Women should try hairstyles for thinning hair that are no longer than shoulder length, while men should stick with hairstyles that don't go longer than the chin.
Want to automatically save time and money month? Take a 2-minute quiz to find out how you can start saving up to $257/month.
A person with thinning hair toward the back of the head can try a slicked-back hairstyle. Brushing the hair over the head will carefully cover up any bald spots that may be visible. This hairstyle is not the same as a comb-over, when a person brushes his hair over top of an entirely bald head.
Chin-length bobs are other hairstyles for thinning hair. It is easier to add volume to short hair than it is to long hair. To add further volume to a short bob, a woman can rub mousse into her hair. If she blow-dries her hair, she should do so holding her head upside down and aiming the dryer at the roots of her hair to volumize it. Using a round or natural bristle brush and lifting the hair from the roots will add further volume and hide the hair's fineness.
Another option for men is to cut the hair close to the scalp when it is thinning. A haircut that is very short will hide the fact that a person is losing his hair. Some men decide to leave a bit of length on top so that the hair can be tousled, which adds the appearance of volume to the hair.