What are the Different Diseases Associated with Mast Cells?
There are several diseases and conditions associated with mast cells, including allergies and arthritis. Mast cells are found in everyone's body and they typically act to ward off invaders as part of the immune system. Those with disease involving these cells may develop an autoimmune disorder, which is when cells attack the body itself. Allergies are also caused by mast cell disorders, because they illicit a strong immune response against things which are not posing a threat.
Rheumatoid arthritis is one of the most common diseases associated with mast cells. It causes swelling, stiffness, and sometimes debilitating pain in the joints. This occurs because the body begins attacking the cartilage lining the joints. Other autoimmune disorders can also occur because of an overproduction of mast cells, which can cause inflammation in nearly any system of the body.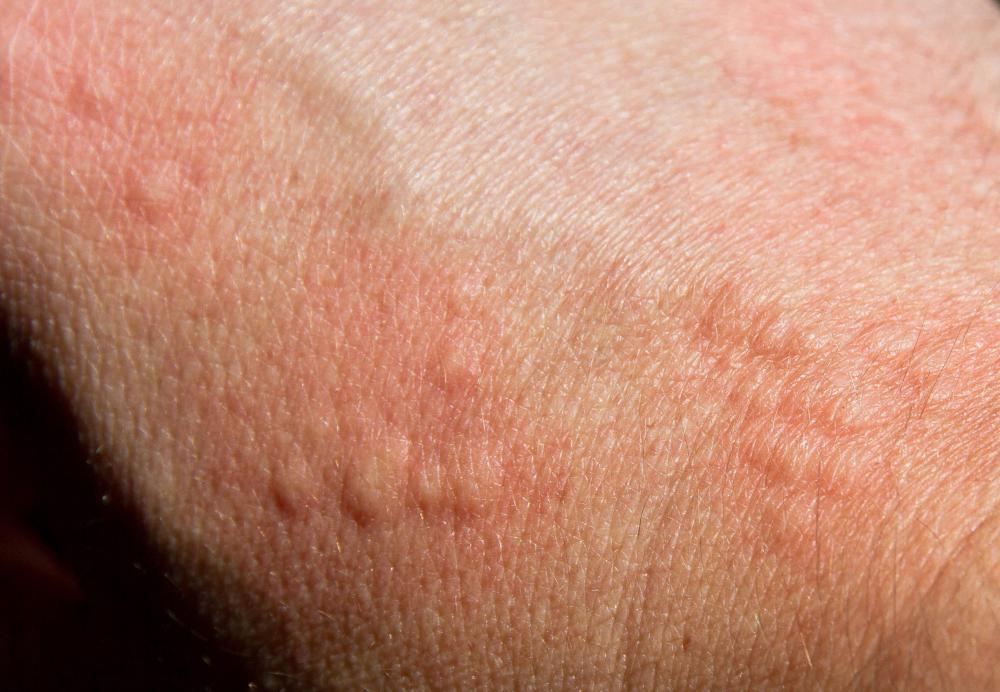 Allergic reactions are another type of illness associated with mast cells. These occur when the immune system recognizes a foreign threat, even when there is none. At other times the threat is real, but the immune system responds much stronger than necessary. This is what leads to the itchy eyes, sneezing, watery eyes, cough, and congestion associated with allergies. Other symptoms are hives, skin rash, itchiness, trouble breathing, dizziness, and swelling.
Triggers for allergies vary, and each person may be allergic to something different. Mold, mildew, pollen, dust mites, shellfish, and nuts are all common allergens. Even those who have not previously experienced allergy symptoms can begin having them, and those who have had them all their lives can develop new ones. Treatments are available to lessen symptoms or to abate the immune response altogether.
Other diseases caused by mast cells can cause inflammation in the body's organs and other systems. One example of this is lupus, an autoimmune disease which causes chronic inflammation. Many of these disorders are not fully understood and their diagnosis is normally made by a process of excluding other conditions.
Irritable bowel syndrome is another poorly understood condition which may be associated with mast cells. It is characterized by long-term digestive upset. Symptoms may include gas, bloating, diarrhea, constipation, an alternation between diarrhea and constipation, heartburn, and severe abdominal pain. Researchers are not entirely sure what causes this condition, although it may be that the immune system is attacking the digestive tract. Diet and sometimes medications often alleviate symptoms.