What Are the Common Causes of Red Saliva?
The salivary glands produce both stimulated and unstimulated salivary flow. Saliva is necessary for maintaining oral health and also aids in the early stages of the digestion process by helping moisten food for mastication and swallowing. Abnormal saliva is usually related to the flow or consistency of saliva rather than the color. However, if red saliva is present, the most likely cause is bleeding of the gums.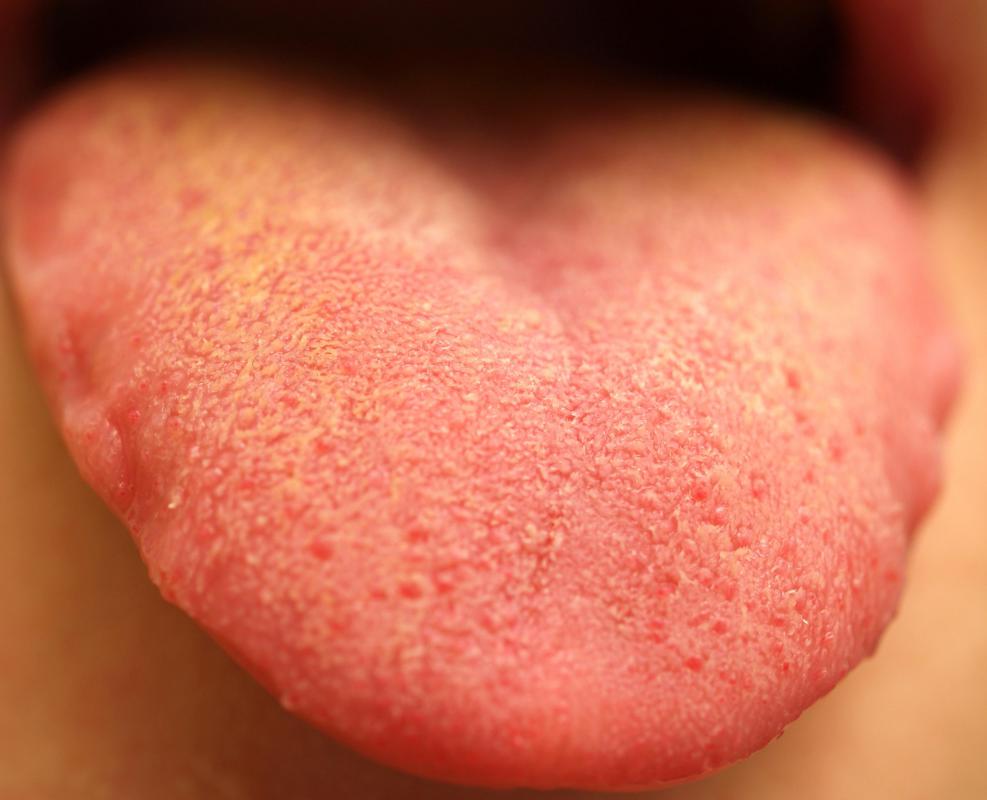 Gums that are inflamed due to gingivitis tend to bleed even in response to mild or light brushing. Vigorous brushing and flossing may increase bleeding. When blood from the gums mixes with saliva, saliva will appear red. It is also possible that gums may become tender and bleed during pregnancy, which can also result in red saliva immediately after brushing or flossing. Red, swollen or tender gums should be evaluated by a dentist who will recommend preventative measures and treatment.
Another possible cause may be food-related. Certain red dyes, especially those found in sugary foods like candy, frosting and sweetened drinks, can coat the teeth, gums and tongue and mix with saliva, which creates the appearance of red saliva. Though this cause should be obvious and is nothing to worry about, some red dyes can stain teeth and should be brushed off as soon as convenient. A proper brushing after consuming red dyes should eliminate the appearance of red saliva.
Red saliva should not be confused with red sputum, which is mucus produced in the airways. Red sputum is an indicator of internal bleeding, which may be caused by irritation of tissue in the lungs or airways. Red sputum can signal a variety of medical conditions or diseases, some of which can be serious. This symptom should be evaluated by a physician.
Normal saliva is clear, though may occasionally appear filmy or milky. Any changes in the production or appearance of saliva can be considered a secondary symptom or side effect. For instance, a reduction of saliva production is commonly referred to as "dry mouth" or "cotton mouth" and is a common side effect of many different types of medications. An increase in saliva production is sometimes noticeable during pregnancy.
While red saliva typically has a simple explanation and is rarely cause for alarm, any concerns about the production, consistency or color of saliva should be addressed by a physician or dentist, depending on the specific problem.