What Are the Best Tips for Production Line Management?
Some of the best tips for production line management include worker positioning, use of automation, and increasing employee motivation. Production lines depend on both human and machine interaction for a profitable manufacturing business; however, the line's overall design and structure can certainly improve productivity in a strategic manner. Managers need to examine their workers' daily progress to implement any changes to the line's arrangement.
A number of different strategies have been used in production line management in regards to worker positioning. Some business managers place the slowest workers near the middle of an assembly line; these workers receive more help from other employees to boost production time. Other worker positioning techniques place slower employees near the beginning and end of the line. The strategy in this configuration is that the faster workers in the middle of the line will make up the lost time from the slower beginning or end.
Worker positioning in production line management also depends upon the product being manufactured. Some complicated items, such as electronics, may have difficult assembly instructions that naturally slows the line down at a certain point. In these cases, more workers may be assigned to this particular portion of the assembly line to help alleviate the production bottleneck. For example, aligning a tiny camera in a mobile electronic takes longer than physically screwing the back and front housings together.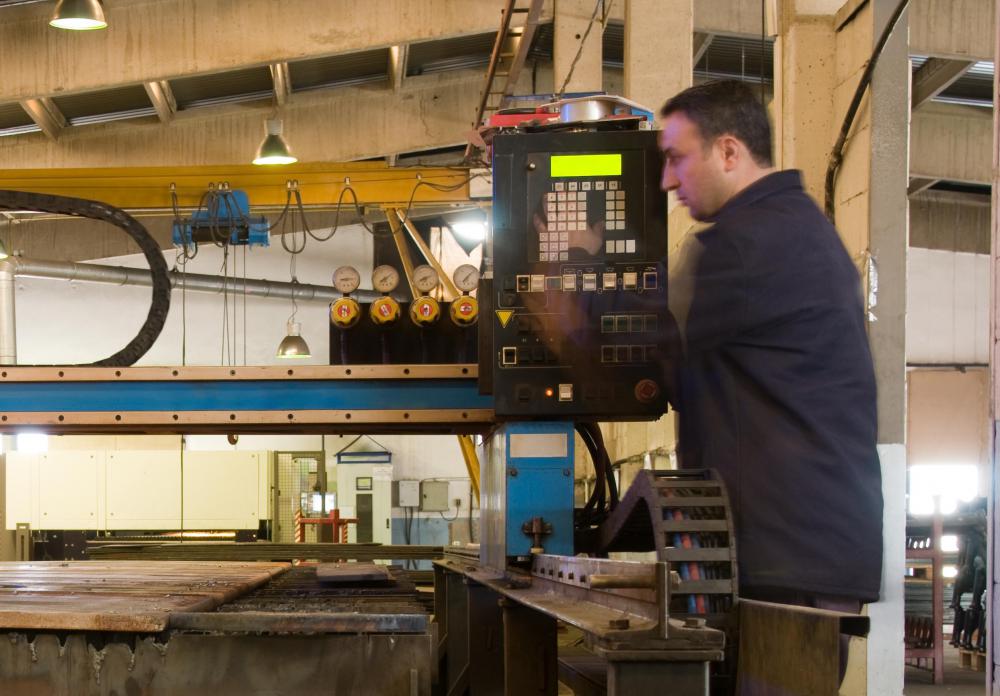 Automation can actually impede workers if managed incorrectly. Many experts in production line management suggest that a mechanically timed conveyor belt system can reduce worker productivity; employees should be able to work at their own pace. As a result, production stays at a high level when workers can pace their own actions. The pressure of staying in rhythm with a conveyance machine lowers worker morale and impedes motivation.
Overall, production line management must include quality employee motivation. Managers should not put any employees on the defensive concerning product output; conversations should center on positive aspects of the production time and any possible future improvements. In addition, supervisors should allow workers to move periodically to different portions of the assembly line. Working on a different area of production reduces mental and physical fatigue.
Each production line has different challenges for the best efficiency. Production numbers should be shown to workers as a form of reference so that they can improve their efficiency for better numbers in the future. Any improvement by the workers should be rewarded in the form of small prizes or bonuses.