What Are the Best Tips for Making Vegan Pad Thai?
Asian-inspired foods are good choices for vegetarians and vegans. Many recipes include no animal ingredients, and for those that call for meat, it's easy to replace the traditional pork or chicken with tofu, seitan or another plant-based protein source. For vegans who crave pad thai, a little knowledge goes a long way. Getting all the preparatory work done in advance, soaking rather than boiling the noodles, seasoning the dish with red curry paste instead of fish sauce and serving with limes and peanuts will help ensure an easy, delicious meal.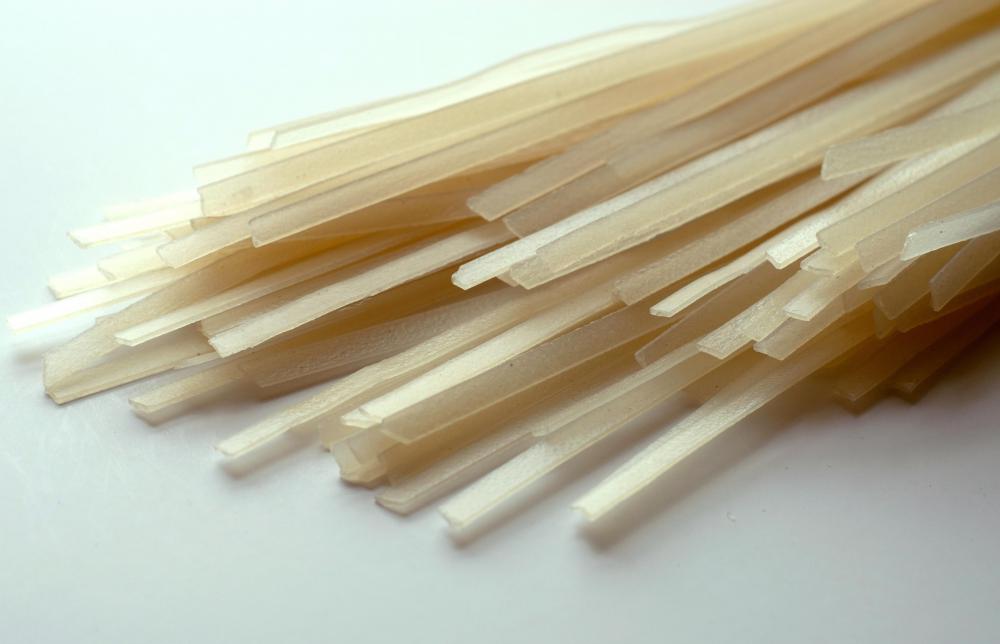 One of the best tips for making vegan pad thai is to get all the prep work done before the cooking process begins. Pad thai is a stir-fry and, like other stir-fries, it cooks quickly. The distraction of trying to prepare some ingredients while cooking others can lead to burned food. This is a special consideration with vegan pad thai because the traditional plant-based protein, pressed tofu, is easy to overcook. Having all the ingredients cut up and ready to add to the pan before the burner is lit allows the cook to focus on getting the stir fry just right.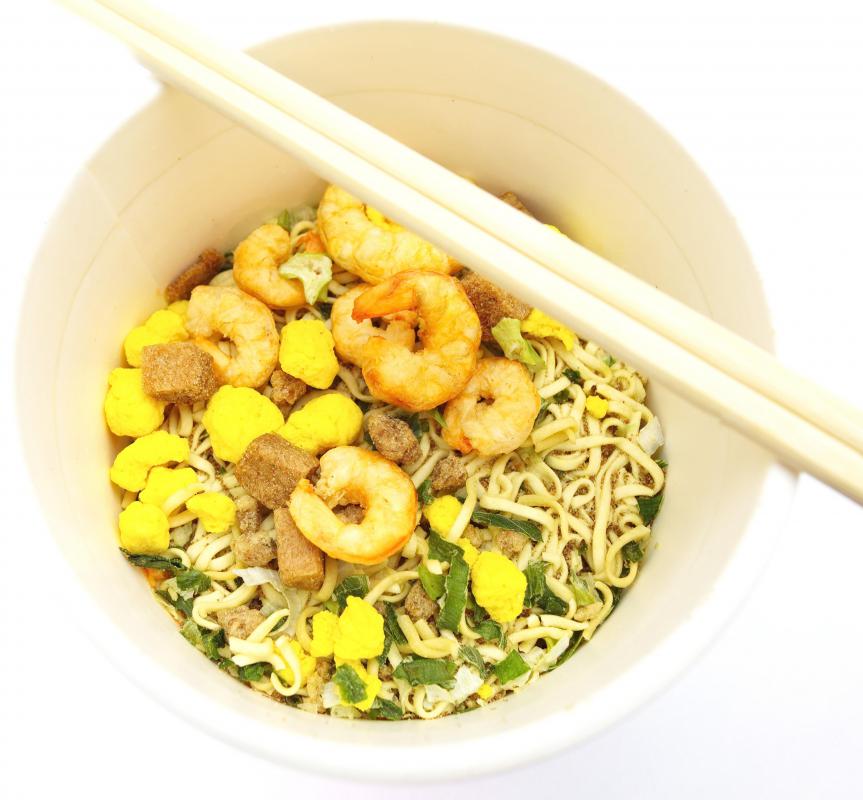 Another good tip when making vegan pad thai is to soak, rather than boil, the traditional rice noodles. These noodles cook very quickly and are hard to time when prepared via boiling. A further consideration is the fact that thin rice noodles tend to go through the holes of standard colanders and stick to mesh-style strainers. It's easier to place the noodles in a cake pan and cover them with boiling water, allow them to soak until soft and remove them from the water with tongs.
Using red curry paste is another great tip for making vegan pad thai. Traditional fish sauce is off-limits to vegans, but that doesn't mean that it's impossible to get rich flavor using plant-based ingredients. Thai red curry paste, which has no animal ingredients, contains exotic components such as galengal, kafir lime leaves and Asian ginger. It is best when used in small amounts and dissolved in water before being added to the stir fry.
A final tip for great vegan pad thai is to serve it garnished with crushed peanuts and lime slices. Both ingredients are traditional for pad thai and work especially well in vegan versions. Fresh lime adds a acidic bite and a subtle, flowery citrus flavor. Crushed peanuts add a pleasant crunch and a subtle but distinctive nuttiness that highlights the starchy flavor of the rice noodles.