What Are the Best Tips for Making Celeriac Soup?
Celeriac is typically thought of as a very ugly vegetable. It is usually a baseball-sized root with a brownish-green skin and a tangle of pale roots at one end. A relative of the familiar celery stalk, celeriac root is both aromatic and nutritious. For this reason, the French often use it in a mixture called celeriac soup. When making this fragrant, creamy soup, cooks must have patience. The celeriac must be properly prepared and simmered slowly for the best results.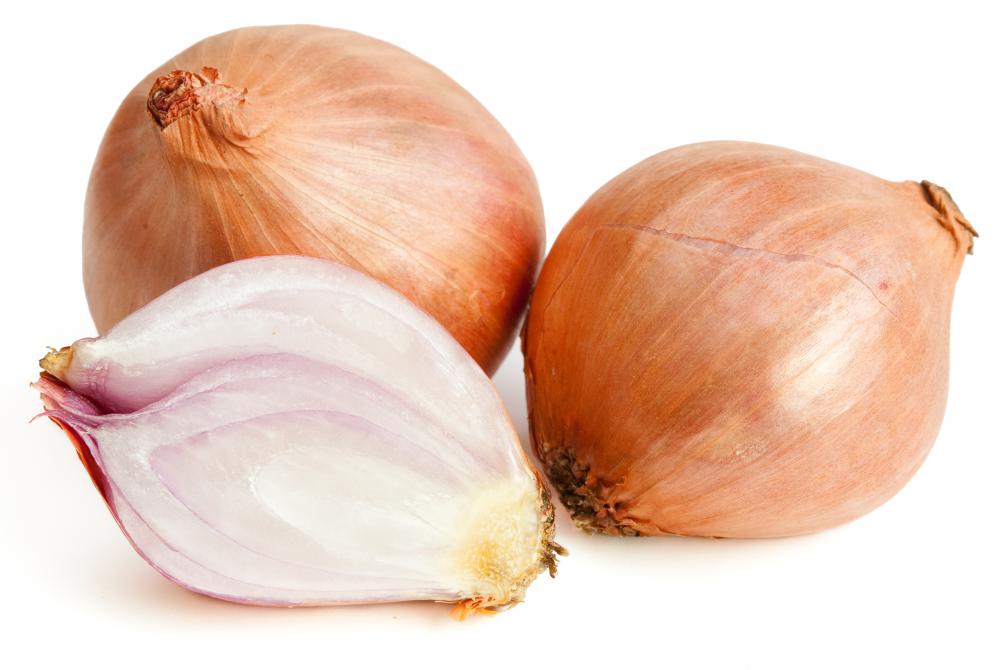 Unprepared celeriac is typically unfit for cooking. It cannot be used whole, and the cook must typically rinse the root in cool water, gently scrubbing away any dirt and most of the roots and papery outer coating. After that, the root will still be brown and tough on the outside. The cook should use a vegetable peeler or very sharp paring knife to slice away and discard this outer peel.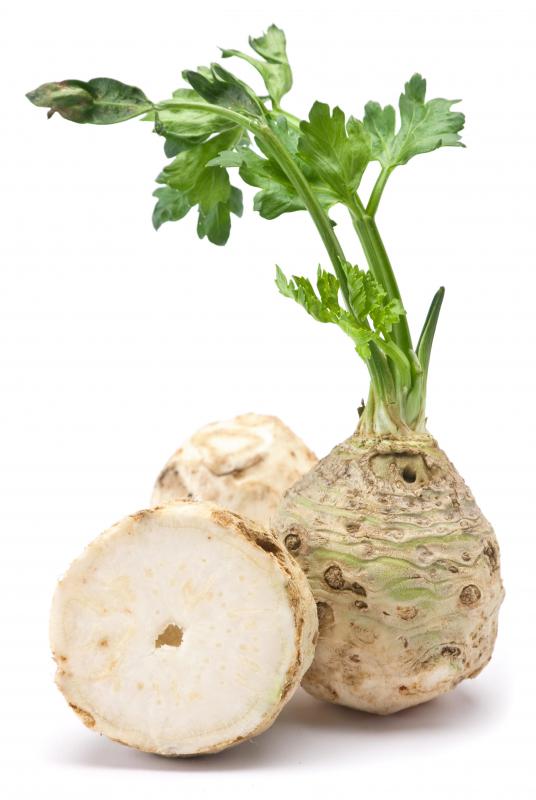 The end result should be a fist-sized, pale green ball which the cook should slice in half. Celeriac root has a soft, mushy center that may be scooped out with a spoon. This center doesn't usually add flavor or nutrition to a celeriac soup recipe. Once peeled and halved, the cook may chop the root into coin-sized pieces, along with any other vegetables he or she wants to add to the soup. Shallots, carrots, garlic, leeks, and potatoes are all traditionally used vegetables. Adventurous cooks may try adding sweet apples and pears to the mix, as well.
This chopped vegetable base for celeriac soup must be simmered and softened. This is typically done in the bottom of a large soup pot with a spoonful or two of butter or oil. The cook should lid the pan and let the veggies cook over medium-low heat for up to 15 minutes, or until they're easily pierced with a fork. Simmering sometimes takes patience as larger and harder veggie pieces take longer to soften than small ones. An additional five to eight minutes may be required to soften everything.
When this celeriac soup base is tender, the cook may add the cooking liquid of his or her choice. Chicken stock is traditional, but beef stock is also sometimes used, while vegetarians and vegans may use vegetable stock. The soup pot should be covered and allowed to simmer over medium heat until the liquid is hot. At that point, the cook may use an immersion blender to blend the soup into a creamy mixture, or add it to a food processor in batches. Once blended, the celeriac soup is nearly finished. To make the soup thicker, many cooks add several splashes of milk, cream, or a non-dairy product, like unflavored soy milk. For garnish, many cooks add crispy crumbled bacon, fresh parsley leaves, or cheese to the center of each serving bowl.